'Ed Sheeran' Needs To Answer These Three Questions To Get His New Zealand Citizenship, Says Prime Minister Jacinda Ardern
Ed Shreean's perfect wish? To become a Kiwi Citizen! Know more.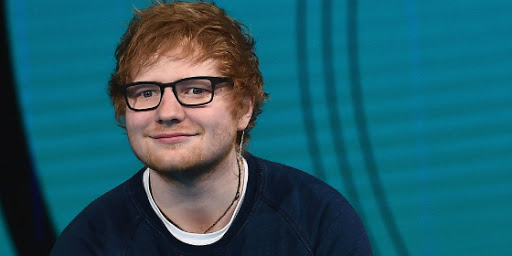 Popular singer 'Ed Sheeran' has shows coming up in March and April 2018 in New Zealand. The singer has admitted that New Zealand is his favourite country in the world. He had even applied for Kiwi citizenship earlier. Radio station ZM featured the singer on November 29, to promote his upcoming shows.
This is what Sheeran had to say: "Hey, New Zealand! I can't wait to see you very soon. I'm not yet a citizen of New Zealand, but I'm working on it. Hook me up, prime minister, please."
This caught the attention of dear Prime Minister Jacinda Ardern who surprisingly replied to Ed Sheeran's requests in a video format via her official Wellington Chamber Twitter account which was also uploaded by ZM. In the video, she introduced herself to Ed and she understood that he's put through a very informal request for citizenship.
The charming Prime Minister had a few questions for the popular singer in order to test his loyalty to New Zealand. This was a true citizenship test.
These were the questions put forward to the popular singer:
"Do you like pineapple lumps? Do you know what they are?"
"Are you willing to wear jandals in inappropriate situations?"
"Do you know what jandals are?"
"Third, most important question of all, are you willing to make New Zealand your home?"
"Let me know" she said.
Interesting questions isn't it? From her third question, looks like Prime Minister passes a subtle hint that she doesn't mind the talented singer make New Zealand his new home. But we don't know that for sure as very recently her party cracked down wealthy foreigners taking citizenship with no intention of becoming residents of New Zealand. We are speaking about Peter Thiel cofounder of PayPal and advisor to Donald Trump.
Ed Sheeran hasn't replied to our dear Prime Minister's questions yet and we are sure he's busy looking up the answers to get his ticket to New Zealand.
Twitter users are keen to help Ed:
Replying to @NewshubENT@NewshubNZ and
Just marry a kiwi, Ed
Just checking @jacindaardern, if I was to give @edsheeran the answers that wouldn't be cheating would it?
(Ed, pineapple lumps are lollies, Jandals are flip flops & Yes, you do) #HereToHelp
Henry Yuheng Li @henli19 · Nov 29
Henry Yuheng Li Retweeted Stuff.co.nz News
It's true that those are some exemplary examples of the Kiwiana qualities we can expect from a fellow Kiwi, but I wore jandals in a quite appropriate setting of a viaduct bar and were refused service.. ouch @jacindaardern, but I do look forward to seeing more of @edsheeran here!
These questions seem simple for sure and we are waiting for Ed to come back with a bang. We want our dear Ed's desires to be fulfilled as he's kept us entertained with his fabulous music for way too long.
Click below to view Ed's informal request and Prime Minister Jacinda's questions-
https://www.youtube.com/watch?v=wRPSDuPrvKQ
Get our hottest stories delivered to your inbox.
Sign up for Scrabbl Newsletters to get personalized updates on top stories and viral hits.