10 Best Google Doodles of 2017 We Have for You
10 Best Google Doodles of 2017 We Have for You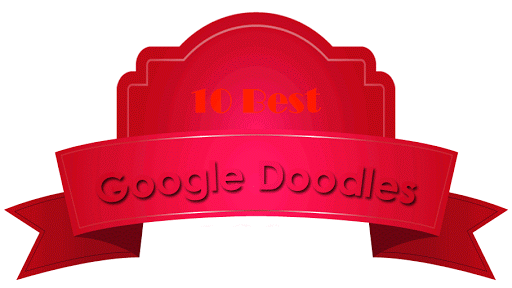 2017 will be bidding us goodbye pretty soon and hope you're all set to welcome 2018! But before the new year approaches we thought of having a look back at this grand year through the Google eye. Here's presenting the 10 best Google Doodles of year 2017!
1. Teacher's Day
Well, we are keeping the Teacher's Day Doodle on top as it looks super cute yet quite nostalgic. Pencils personified as a teacher leading a bunch of students. The teacher wearing a pair of round shaped glasses can be seen reading a book to his pupils. Just like a true teacher!
Courtesy: Google
2. Exoplanet Discovery
Second in the line is the discovery of Seven Earth-size! The Google Doodle is animated and shows seven planets with faces suddenly are caught in telescope. A scientific discovery represented in such an amusing way!
Courtesy: Google
3. 140th Anniversary of the First Cricket Test Match
The Google eye never misses a thing! They made something just perfect to celebrate the 140th anniversary of the first cricket match. Five players playing the game including two batsmen and 3 fielders (one of them might be the bowler). The gentlemen's game of 11 players was represented through these five - wearing jerseys bearing each letter of GOOGLE. A gift to all the cricket lovers worldwide.
Courtesy: Google
4. Holidays 2017
Though this particular Doodle was meant for Eastern Europe, you surely can't stop yourself from loving it. Each letter of Google were personified into some band member singing or playing some instrument. The characters are so lovable, undoubtedly. High five to these musical five!
Courtesy: Google
5. Artist Jamini Roy's Birthday
Google's tribute to legendary artist from India, Jamini Roy, was quite creative. Jamini Roy introduced a whole new style in painting and Google perfectly adapted that in creating this Doodle. This was especially created for Indian audience.
Courtesy: Google
6. Grandparents' Day
Created for a number of countries, this grandparents' day doodle appears with a teaching. Small trees symbolizing children going hand-in-hand with the grandparents, represented through bigger, old trees. Children do enjoy the company of their grandparents, and in today's nuclear society somewhere we are losing this togetherness. This doodle supports family spirit in the sweetest way.
Courtesy: Google
7. 140th Anniversary of Wimbledon
A court, a net and two tennis rackets - an excellent doodle is born. The animated Google doodle doesn't require much explanation. It's simple and surely, one of the bests!
Courtesy: Google
8. 131st Anniversary of the Hole Puncher
A few stuffs created and celebrated by Google are beyond our imagination. Who ever thought that with a hole puncher you can create something fun and informative. Yes, the doodle celebrating 131st anniversary of the hole puncher will definitely bring a smile on your face.
Courtesy: Google
9. 50 years of Kids Coding
Ever thought that coding can be cute? Well, Google just made it and it is wonderful. Well, the original version of the Doodle was an animated version and comes with a play button. To get the whole fun you can click on this link: https://www.google.com/doodles/celebrating-50-years-of-kids-coding
Courtesy: Google
10. Day of the Dead
Last but not the least, the Doodle we found deserves to be within the top 10 is the one, for the Day of the Dead. This is a static doodle, yet immensely creative and full of detailing. Celebrated throughout Mexico and also in other cultures, people pray for their family members who have passed away. If you see closely, the doodle has GOOGLE written with a bone structure. Wow!
Courtesy: Google
Get our hottest stories delivered to your inbox.
Sign up for Scrabbl Newsletters to get personalized updates on top stories and viral hits.