6 Rarely Used Social Media Tricks to Improve Conversion Rate: The Truth Behind the Claim
You will find online resources loaded with tips on increasing conversion rate. But, often people ignore social media rendering is useless. However, you can use these pointers to convert your traffic into leads.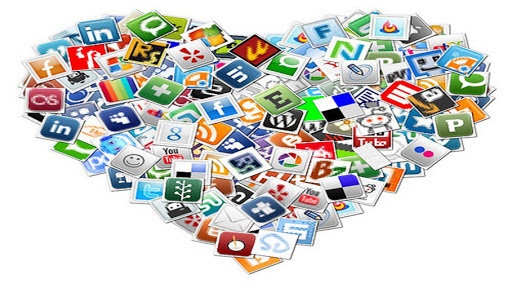 Having more than billions of global users, social media has certainly emerged to become one among the most widely used and diverse networks of the world. Speaking of the power that this global network holds, if you are still lagging behind in utilizing this power to maximize your conversion rate through appropriate SEO campaigning on social media, you need to pace up.
There are myths surrounding the sources concluding that social media tricks or social media marking is rarely capable of boosting a company's conversion rate. But, even if that is one side of the story, it cannot be denied that if the social media strategies are well framed and implemented in right order, the success rate in the conversion percentage will definitely be visible. Being a large online platform, marketing and pulling of strategies on social media can get a tad bit complex. Moreover, the complexity increases due to the ever-changing interest and trends of the users on a regular basis. With more traffic, your brand will gain the necessary limelight.
Engagement is a crucial factor that contributes to a company's achievement to acquire highest conversion rates. Thus, to formulate a successful SEO campaign it is essential to use social media as a major element. If your company employs the combination of great conversion rate tool and a ground-breaking strategy, nobody can stop your company from achieving very high conversion rates. It is true that many are frequently trying their hands on converting their social media fans into long-term customers.
But, unfortunately, most of their attempts at social media conversions are repeatedly failing. This is the reason that has led to the creation of the negative myth surrounding social media tricks in case of conversions. The major fault is in their approach in implementing the strategy. Most organizations miss out on the 'engagement' aspect i.e. they expect increased conversion rate but, they do not attempt to build the trust of the prospects first or add value. Rather, they jump into a sales-focused approach. No wonder prospects are turned off and companies lose the golden opportunity of building a meaningful rapport with them based on which the conversion rate could have gone up.
So, here are some of the overlooked social media tactics that can get you going with conversions:
1. Link pointers to relevant Landing Pages
You must deport your users to where they want and this has to be done almost immediately. This calls for creating links that will lead the prospects to relevant landing pages. This strategy never fails to foster great amount of trust into the prospect's mind and surely makes their user experience much better. Make it convenient for the users to share your content and at the same time enhance your visibility by correctly placing some of the major social media channels on your specific website. You obviously cannot sell anything on social media. So, you have to drive the clients to your website. There cannot be a better way to complement your website by using social media.
2. Go Visual with image-based content
This definitely is no surprise at all. Psychology has already proven that an image creates greater memories that words can do alone. It is more of eye-catching images & videos and funky GIF's that seem to attract viewers online and these have proved to give conversion rate a major hike as well. This has not just contributed to improving the conversion rate but, can also result in a considerable improvement in your reach as well. Content that contains text surely attracts views but studies say that more than ninety percent of the total views vote for image-based content.
3. It is called Social Media for a reason
The point of engagement has been spoken of earlier. But the reason for its relevance in the topic of discussion is still pending. You want to increase your conversion rate through social media so, go ahead and do what social media is meant for; socializing!
Socializing not just builds trust but that's how the prospects will know you and like you even better. Now, do you get why engagement is a key factor for impactful social media marketing campaigns? You have to get people talking via engaging posts. That's how your presence is spread through an interactive bond which may potentially lead to conversions.
4. Value addition
People today do not have the time to scroll through each and every content that they find on social media. It is for a fact that the content which doesn't appeal to a prospect and doesn't add any value to their lives by posing solutions that they perhaps are looking for, can never draw their attention towards you. So, you must make attempts to add value by say, for instance, posting loads of content on social media that is seemingly value-packed. The audience consistently thirsts to learn something new each day. Give them that opportunity. Connect them to your tutorials with your content. The sooner audiences find value in your content, they share it and the more viral it becomes, the more is your reach.

5. Get on with the correct path: Consistency
Consistency is an aspect that is an absolute non-negotiable ingredient when it comes down to the use of social media to enhance conversion rates. Being in constant connect with the target audience will definitely get your marketing strategies to the right places. Top of the mind recall is an essential thing to achieve and maintaining the necessary proximity can help you attain that for your company, the brand and also the services that you have to offer. But, don't forget to be subtle with the handling of this tool because you obviously do not want to annoy a prospect by spamming their feed.
6. Social media monitoring tools
Believe it or not, tools like Social Mention or HootSuite can prove to be beneficial in the conversion process. With these tools you can keep a tap on what the people are speaking of your company and the brand and also that of the competitors.
Get our hottest stories delivered to your inbox.
Sign up for Scrabbl Newsletters to get personalized updates on top stories and viral hits.