A Step by Step Guide for Brand Building
Well, brand building is a difficult task. You need to work hard to become a well known personality in your niche. Here are some ideas we have scooped up from experts' brand building manuals.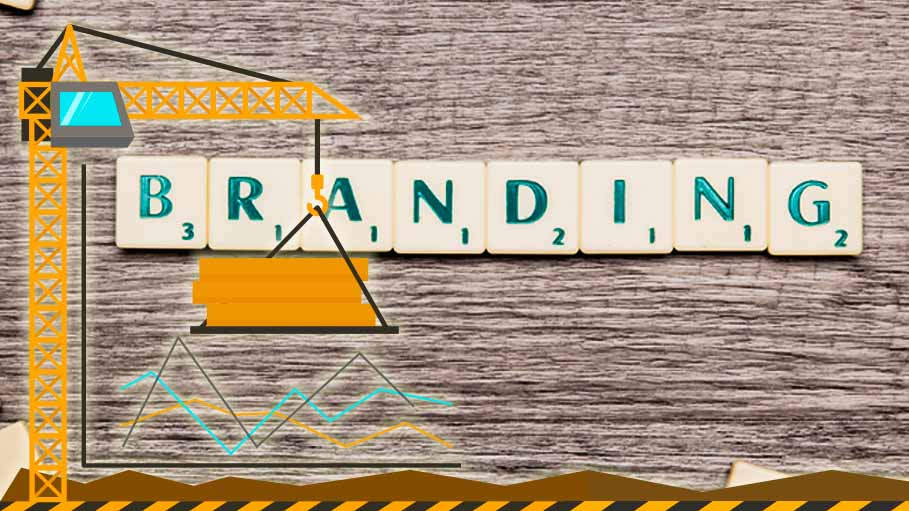 The fact is – everyone is a brand. We all carry our brand with ourselves or rather we wear it like second skin. However, very few out there use this skin to become a name online and offline. Brand building is an art. You would need to plan out each step to emerge out as a brand. So, is that brand building strategy which can help you get started?
We have a list of things which you can do to build your brand. However, before that let's take a look at why should you attempt to build your brand.
Your brand is your name. It is the way people view you. If what others are seeing is not satisfactory enough, your personal brand and your company brand will not perform well. Sometimes, the personal brand gets in the way of company brand. This is the time people adhere to reputation management strategy.
You would not have to go so deeper if you focus on brand building from day one. So, what should you do to make it happen?
There are countless blogs and books to help you get started. However, everyone needs a tiny step by step guide to help them understand the bigger picture. You will be able to know what all you need to do from this post. Later on you can elaborate each step.
So, the journey to brand building gets started with authenticity. Here is why should you adhere to it .
Authenticity
The road is paved with a compelling personality. For this personality to come to life, you need to be authentic. You need to offer what you know or what you have acquired by hard work.
Here you need to a little self-exploration. The brand building Gurus encourage to find out the unique quality. You need to know what makes you stand out. Once you have found this quality, you can build your niche from there on.
So, the first rule of thumb of branding is to be yourself before going virtual.
Express Ideas
This is the best gift of social media to the human kind. Using this power to be able to publish your thought, you can build an effective brand. However, here you need to be a little careful. Before start publishing, you need to stand back and think. You need to determine the image in your mind first. You need to know how you want the world to view you. Based, on this image, you can start creating content to express your idea.
This is the most effective marketing strategy which can help you build your brand, which can help you build your authority. Also, it can help you build your influence. Therefore, the brand building experts encourage people to start blogging. However, you need to remember to use this tool with care.
Content with People
Well, this might seem like an obvious step. But, just connecting on social media platforms will not help you much. You need to make sure that you are connecting on the deeper level. To create that type connection, you need to have a plan to bring people to your blog or website. Others need to have the desire to connect with you.
How that kind of influence can be built
Well, the others have done it before you. Other will be doing this after you as well. This you can achieve by identifying your target people and creating your brand for them. Say, if you want to be a motivational speaker, you would want people to approach you for motivational speaking of course. But, how would you make them come to you?
The only way to do it is – by being where your identified customers are. The problem people create when they plunge into multiple platforms at once. Sometimes it is not humanly possible to maintain all the platforms together. By saying this we mean – you cannot write blog post for your blog, then create video for YouTube and then take photos for Instagram and then create event for Twitter. Such energized actions are possible only when you have a PR team working for you.
So, start slow. Decide on two platforms and then start your promotion.
Join the Gang
Well, this is an effective way of building brand. You need to be there among the people to communicate with them. Communication is the only path which can give you the desired brand value. So, begin by joining a Facebook community today. This is better than building a community. If you build a community, you will have to work hard to grow the community. You can do this later on. For now, you can use someone else's platform.
Make sure to get involved in the communication. It is like wearing that I-am-here sign. Let people know that you are there. Once they know you, the process of information offering can begin.
Use of Media
Use of media can help you immensely in your path to brand building. However, this is one of the most difficult tools. You need to know which media channel to get started with. This might seem like an easy choice. YouTube is the answer to the question of where to get your media published. However, once you have chosen the platform, comes the question – how to do it.
You would have to consider the engagement factor. What will attract people and make them come to your channel? If you are not sure, you can go back to your backstory. Remember people like to know about the hard work you have put to build your brand. So, tell them. Add the stories of sleepless nights and long days in the video contents that you create. This will have immense effect on follower building process.
Content Collaboration
It is important that you recognize people when you create your content. Each time you recognize an expert who has said something of importance, you will get a little closer to the people. If you dig online you will see that bloggers do this all the time. They mention other bloggers, influencers and experts on their niche while creating their content. Use this trick for a quick result.
Get our hottest stories delivered to your inbox.
Sign up for Scrabbl Newsletters to get personalized updates on top stories and viral hits.