Alternate Funding Routes for Startups
Alternate Funding Routes for Startups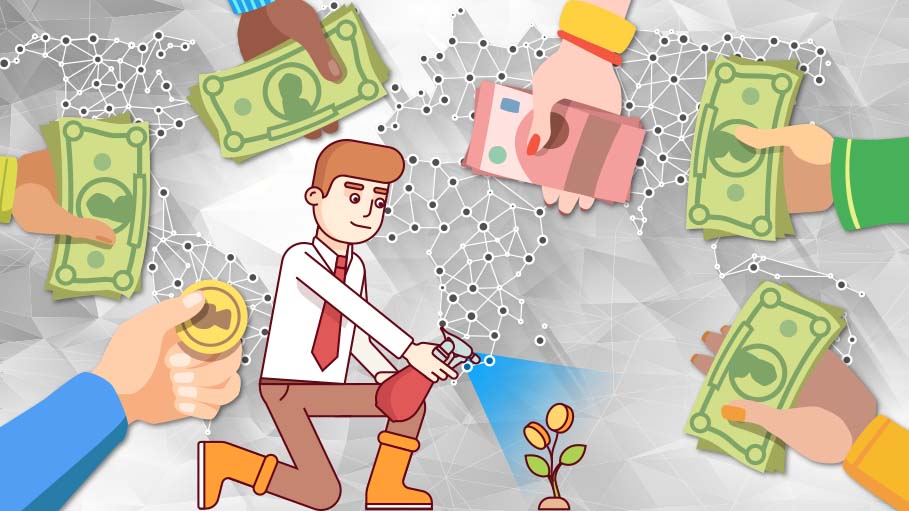 When investors just don't understand the vision that you have for your startup, it's time to look elsewhere for alternative funding forms. You can go online and hunt for angel investors or individual loan experts, but you can't trust them after a while. You want someone who's a partner with you and a large support system for your startup future.
What Companies Like Scaleworks Can Provide
There are companies like Scaleworks that helps you out with just that. At this scale, its an innovative concept. If you're building a minivan or a rocket ship, then this is the company that you need to get in touch with. Because the question is so tricky to answer early on, companies need to confront the situation directly.
They need to find a way to fund their companies and depending on market considerations, they may not get the amount that they are seeking in the way that they want it. Since the best way to fund a new option depends on consideration factors like IPO or private, there are many companies that may not be so interested in these early-scale startups.
That's why Scaleworks has these options for entrepreneurs. Its an innovative idea, and one that's helping out startups all over the country. They're not just in it for the helping hand, but also offer a unique service model that helps founders out when they need financing the most.
A Debt Fund
They operate as a venture equity firm and have recently accounted a $10Million debt fund, which will provide loans from itself to startups. It's like a campaign that's been announced to help entrepreneurs out right away, instead of waiting around to see what works and what doesn't. Scaleworks represents an illustrious alternate model for startup funding. When companies don't know what to do and where to go to fulfil their vision, they look towards Scaleworks.
What makes them unique also is their level of expertise that they bring to the table. They have a dedicated staff that's equipped with venture capital knowledge and industry insights that can help propel your business to the next level.
Because, at the end of the day you don't just want the money. You also want to get guidance, advice and information that can help you out in the long-run. You also want partnerships that can help you grow, and help the fund grow its outreach program. That's why it's a win-win for a company like Scaleworks who can operate like a traditional venture equity firm and offer an alternative to entrepreneurs who haven't found that perfect partner just yet.
Unique Approach to Investing in a Startup
Here's why they're different. They don't believe in investing in a moonshot company that's a big hit or miss kind of deal. They don't want to get massive sums of money for a ridiculous valuation. They want to help businesses that have a potential. They have a great eye for that kind of stuff and can understand if a founder has what it takes to take things to the next level.
It's a bit of a cliché to become a venture capital fund, which is why Scaleworks does it differently. They don't want to be stuck in that category and want to proceed with something that makes sense for all sides of the table. Specifically, Scaleworks looks for a founder who's created a great product but wants to move on with their lives.
They're typically tired of the grind of the startup life and haven't seen the results that they could have gotten. They also don't want to fire off their teams and want someone new to come in and get things going.
The company will typically acquire a startup and give the founder an opportunity to exit the company, while getting a new CEO who has a more growth-oriented approach. The new startup can take things to newer heights and create more value for the shareholders involved. They can also prepare new standards of growth, KRAs and introduce a more management-style approach towards leading the startup.
Expanding Options for Entrepreneurs
With the introduction of the debt fund, Scaleworks is going to expand all options. The company will be able to extend loans to companies that are led by founders who want to retain equity. They will also help build the business independently rather than under the management team and umbrella of Scaleworks.
Information from a blog post by the company indicates that start-ups sometimes lack the hard-tangible assets that banks see as bankable. They want to have some form of collateral that they can value. Scaleworks looks at a company's balance sheet and thinks that it's a good way of valuing a company. They take a strong position in the company and help it from start to finish.
This mode of financing is called revenue-based financing and is catching up as startups look for greener pastures. It's a great alternative to a standard model of investment and financial analysis. Otherwise, innovative startups would dry up and their technology would have never been introduced to the public.
The company would not have seen growth in multiple figures, and key areas in industry wouldn't be disrupted. This new form of financing also sees to it that deserving companies get a second life when it comes to financing and execution.
The Benefits of Added Funding
Funding is also an important tool to attract talented people. Nobody wants to work with someone who's not well-funded, and even if it's a small amount it counts towards the final valuation of the company.
The firm sees strength in expanding its team and gets more innovative as the days go by. This addition of innovative staff, new clients and increased partnerships across the board – help the startup out immensely. The CEO can lead the company towards growth and create valuable functions across the timeline and stretch of the lifetime.
The company benefits from a stronger management approach, and customers are happier knowing that the company they love working with has had a new influx of capital. The media news covering the funding also instills more confidence in the team and they work harder.
Conclusion
Start-ups should always look at alternate forms of funding if their options are drying up. They shouldn't give up just yet and try revenue-based-financing when they can't obtain traditional capital.
Get our hottest stories delivered to your inbox.
Sign up for Scrabbl Newsletters to get personalized updates on top stories and viral hits.