Amazon's Roy Price Cancelled Good Girls Revolt Today He Faces Sexual Harassment Charges
The first series of the American historical drama web television series 'Good Girls Revolt' that was all about the first ever sexual discrimination lawsuit in 1969 was cancelled by Amazon studios head Roy Price. Ironically, Roy Price was fired for sexual harassment this year.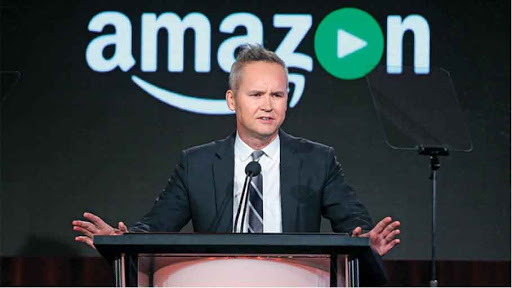 The 'Good Girls Revolt' Plot
The web series 'The Good Girls Revolt' is based on the book that goes by the same name. Lynn Povich was the author of the book and it is based on real events. The plot of the series involves a group of young women researchers working for News of the week in 1969 during revolutionary times. Many of the women researchers were more talented than their male counterparts. They wrote articles that reporters included in their own stories, yet they were paid less than their male colleagues. Their talent, hard work and writings were never recognized. This finally led to a lawsuit that was filed against "News of the week" by its female employees.
Dana Calvo who is a former journalist is the creator of the show and it stars Genevive Angelson, Anna C&, Erin Darke and many more talented actors.
Show Cancelled Despite It Raising an Important Issue
The series raised an important subject that talked about gender discrimination during revolutionary times. It was about the first ever sexual discrimination lawsuit. Why was the series cancelled by Roy Price when it revolved around an important subject? To top it, the same person who cancelled the series gets fired for sexual harassment. This only goes to prove that women's voices and issues are being suppressed deliberately by certain misogynistic individuals who are occupying senior levels in the business.
They are intentionally not bringing up real stories in the public platform that affect women. Are men in these industries using their power to deliberately snatch women's voices and platforms? How can Roy Price who faces sexual harassment charges today be qualified enough to cancel a a show that had raised an important issue? These are important questions that will certainly haunt the public especially women who are working for this industry.
Roy Price is also known to give thumbs up to shows that are loaded with misogynistic content.
Tweets Reveal the Popularity of the Show
When the show was cancelled, the cast of the show tweeted #savegoodgirlsrevolt in order to revive the show. Fans loved the show and some had expressed their disappointment on the show's cancellation through tweets.
Too bad "Good Girls Revolt" was cancelled. Ripped from the headlines it seems, and I suspect too close for comfort, since Roy Price cancelled it without ever watching it . . . https://www.nytimes.com/2017/10/27/arts/television/good-girls-revolt.html?_r=0 …
What is taking so long to bring #goodgirlsrevolt back? Is it time yet? #charlierose
The Amazon show "Good Girls Revolt," which is about workplace gender discrimination, had to try to gain the approval of executive leadership now accused of harassment. It died. I don't have time to be sad about a man drain.
Light at the End of the Tunnel
Now, that Price is no more in the scene, there's still hope for the 'Good Girls Revolt' crew to come back for a second season with a bang. After all, the show has received great reviews from the critics and it has received a high score on 'Rotten Tomatoes.' It's certain that fans, crew as well as the press will leave no stone unturned to bring back GGR in the public eye once again. We wish GGR team all the best for their efforts.
Get our hottest stories delivered to your inbox.
Sign up for Scrabbl Newsletters to get personalized updates on top stories and viral hits.