Apple Confirms Launch Date for HomePod, the Smart Home Speaker - Joins the Race in which Amazon and Google are Already Strong Contenders
Apple has announced the launch of HomePod, the release date being February 9, 2018.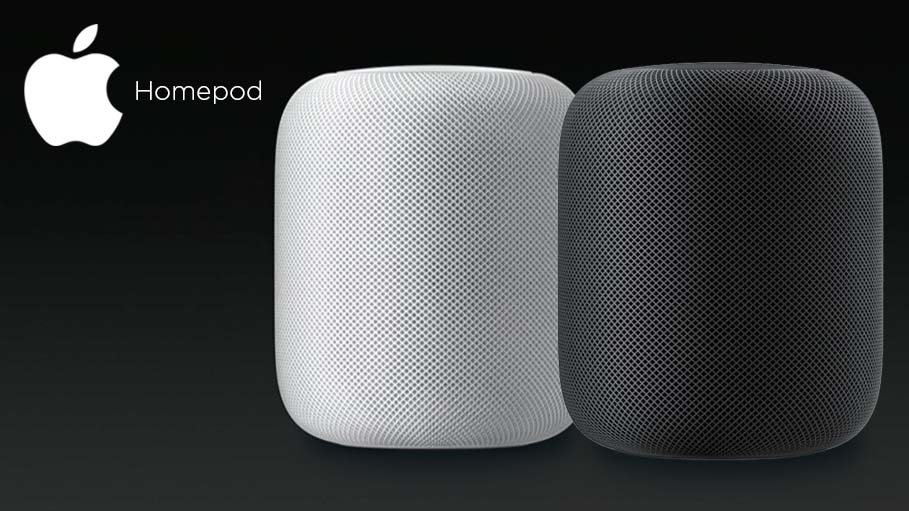 Apple has announced the launch of HomePod, the release date being February 9, 2018. The smart device was introduced during the keynote address at the Worldwide Developers Conference at the McEnery Convention Center in San Jose, California, USA on June 5, 2017, however it was delayed. Apple also originally scheduled the HomePod to hit the market in December 2017 before the critical holiday shopping season. But the device has been delayed until early 2018, past the time for wholehearted shopping and gift giving. HomePod is a powerful speaker that sounds amazing and adapts to wherever it's playing. It's the ultimate music authority, bringing together Apple Music and Siri to learn your taste in music. It's also an intelligent home assistant, capable of handling daily chores and controlling your smart home. Apple earlier popularized virtual assistant Siri through its smartphones and now with the HomePod, the company enters the market for virtual assistants in the home, thereby conquering one of the most popular consumer technology today.
Will Apple's Brand Value do the Magical Spell?
It's time for consumers to decide the brand they would prefer, which also implies that we'll finally find out how Apple stacks up against contenders, such as Amazon and Google, who have had smart speakers available more than a year (and more than three years, in the Echo's case). Apple is late in joining the game and will face some significant challenges ahead. But it's usual with Apple to being a sluggish entrant to a challenging technology field. The Mac debuted nearly a decade after the first PCs landed. When the iPod debuted in 2001, it joined a long list of existing MP3 and portable music players. Even more recent product launches, such as the iPhone and Apple Watch, came years after the first entrants arrived in the market. Apart from being wise in these instances to be able to learn from the struggles of its competitors, Apple has a large and dedicated fan base to its advantage which is willing to wait or even shell out extra cash, just because of Apple's brand value.
What does the Competition Indicate?
However, the current scenario with smart home assistants is apparently different. The smart speakers already available to consumers have excellent reviews and excellent sales numbers to support. There may be issues popping up from time to time, yet they don't suffer from extensive pain points that Apple can pickup and address. Google and Amazon are two of the biggest tech companies in the world, and these rivals have learned from Apple's cases over the years. Their products too look good, are easy to use, and integrate with their own house-built software as well as with others. Dedicated speaker companies such as Sonos are partnering with Google and Amazon to make smart speakers sound better. So Apple is facing plenty of competition as it tries to make a mark as a late entrant into the market. It doesn't seem to be a cakewalk for Apple this time.
Too Many Players in the Game
We already have Amazon, Google, Samsung, LG and many other incumbents trying to penetrate the market in the best way possible. Amazon and Google are the top players, both offering a multi-product lineup of smart speakers.
Google has three products: the $49 Google Home Mini, the $129 Google Home, and the larger $399 Google Home Max. Google has a growing number of Google Assistant–enabled partner products, too.
Amazon offers five Echo products ranging in price from $49.99 to $229.99, some with screens and some without, and a growing family of other Alexa enabled-products, both Amazon-made and offered by third parties. And that's just Google and Amazon, other hardware manufacturers are working on their own smart assistant-enabled speakers as well.

Expensive Product Considering it isn't Part of a Niche Product Category
Of the existing smart speaker models available, the HomePod will enter as one of the most expensive options, landing at $349. Like the Google Home Max, its most direct competitor, Apple's speaker commands that price tag because it places a premium on audio quality. It includes not just high-end internal components. It also boasts features like "spatial awareness", which implies that the device will customize its audio characteristics depending on the size of the room it's in and its positioning within that room. It's unclear whether Apple users care that much more about audio quality that they'll pay $350 for a device whose other primary features they can get for a fraction of the cost.
Also, HomePod will launch without an important audio feature, the ability to link HomePods together. That's something Google and Amazon's speakers can now do. Apple said this feature won't be available until later this year.
Apple has been able to sell devices at a premium price tag in the past. But it will be testing the value of its brand by asking consumers to spend hundreds more to buy its smart speaker.

Music Streaming is Limited
HomePod, like the Home Max, uses sound waves to map the room and adjusts its playback accordingly. For example, placing it on a table near the wall should make it play music differently than if you put it in the middle of the room. On Alexa and Google Assistant devices, you can stream music from a number of different sources, including Spotify, iHeartRadio, Pandora, Amazon Music, and Google Play Music. Apple's HomePod is far more limited, in the sense that it only streams music purchased from iTunes, Beats 1, and Apple Music, a $9.99 per month subscription. It can also play podcasts. However, if you're not an Apple Music subscriber, you won't reap the "full music functionality" of the HomePod. For those who prefer a different music streaming platform, that's a huge differentiator on the negative side.

Some Target Audience may have Purchased Competitor's Product
Both Amazon and Google succeeded enormously in holiday sales, partly because they slashed prices on their devices, offering their lowest-end models for as low as $30 which made them popular gifts. It's possible that many smart homes, now already own a connected speaker and don't have a need for an Apple-branded one. However, it's also possible that the Alexa and Google Assistant only targeted people who never planned to purchase Apple's HomePod anyway during the festive season, sparing Apple's target audience who are not yet tapped. It may be at least some of Apple's intended customers ended up with a competitor's product in the months since HomePod was first announced.
Intelligence, Smartness and Versatility
The HomePod should be able to do the things that Siri already does in your phone, such as set timers and check the weather. The speaker will have Apple's connected home software built in, meaning it will be compatible with the light bulbs, thermostats and other devices that already work with your iPhone. It will also work with the Apple TV as a speaker for both music and video.
HomePod will also work as a speakerphone for your smartphone calls, either on speakerphone or using FaceTime's audio chat.
According to Apple, HomePod will work with a few popular services such as Evernote and WhatsApp. Also it has strong bond with app developers, thanks to its App Store. But the company will have to rejuvenate those relationships to make the HomePod worth its high price.
Much of HomePod's intelligence will be connected to the abilities of Siri, which is already under fire for not being as conversational or versatile as Google's Assistant or Amazon's Alexa.
Siri can do a lot of things, but somehow, she's never quite gained the reputation of an intelligent assistant the same way that Alexa and Google Assistant have. Siri lags behind when it comes to her capabilities and her integrations with third-party apps. HomePod will address some of those shortcomings. With the HomePod, consumers will be able to use Siri to control HomeKit-connected devices, you'll be able to say a command like "Hey Siri, I'm home," to automatically switch on the lights, control the blinds, adjust the thermostat, or whatever other connected home appliance preferences you have. You'll also be able to add reminders, make to-do lists, and even send text messages, something that's not-so-native to Alexa. But is there anything really unique, extraordinary, game-changing, or special that Siri will be able to do above her virtual counterparts, we will find out soon. If you are one amongst Apple lovers, note that pre-orders are set for Friday.
Get our hottest stories delivered to your inbox.
Sign up for Scrabbl Newsletters to get personalized updates on top stories and viral hits.