Apple Inc. Acquires Shazam Music App - How will This Impact the Music Streaming Industry and AI
Does Apple's acquisition of Shazam, a song recognition app, imply that the tech giant is giving a kick-start to be the market leader in music streaming industry and artificial intelligence (AI)?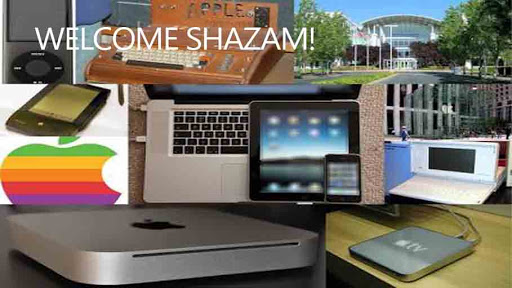 Does Apple's acquisition of Shazam, a song recognition app, imply that the tech giant is giving a kick-start to be the market leader in music streaming industry and artificial intelligence (AI)? According to reports published in TechCrunch, ReCode and Bloomberg, Apple Inc. has acquired Shazam mobile application for $400 million. Considering the fact that Shazam was valued at one billion dollar in its last funding round, this number is comparatively smaller.

Background of Shazam
Shazam, a music discovery app, which recognises a song just by hearing it, was launched in 1999. It is a classic example of implementation of Artificial Intelligence and adoption in mass scale by music lovers. Shazam, apart from being an audio recognition technology, has also invested in image recognition. The app can also scan codes to display digital content. According to Shazam's statistics, over one billion people all across the globe have downloaded the application and used it to identify songs for more than thirty billion times. Over the recent past, the company has reportedly been finding it tough to keep up the profit margins and make the business viable. According to the paparazzi, Spotify was interested in acquiring the company but somehow it did not work out. Currently, Shazam has partnerships with both Apple and Spotify. Spotify sends about a million referrals to each of the competing companies every month, according to TechCrunch.


Apple's Ambition in the Music Industry and Artificial Intelligence
Steve Jobs, the founder of Apple Inc., changed the music industry in 2001 with the release of iTunes and the first iPod. The company continued investing heavily, most notably by acquiring Beats Music and Beats Electronics, a headphones and speakers company combined with a streaming service founded by rap mogul Dr. Dre and producer Jimmy Iovine. The price was $3 billion in 2014. The next year, it launched Apple Music, a music-streaming service and live radio station akin to Spotify and Pandora. The service has since gained more than 27 million subscribers, the Associated Press reported. That's less than half of Spotify's user base of more than 60 million. Shazam could be a way for Apple to catch up. As Ives told the Los Angeles Times, 'They're putting more fuel in their gasoline tank'.
This acquisition can be seen as a giant leap in the company's efforts in the music world as well as in Artificial Intelligence. Apple, which is facing challenges from other tech giants like Google, would want the deal to add maximum value to its products. Analysts all over the world believe that Shazam will see a decent value-add in its products, but the one to benefit the most, will be Apple, as the service will help its AI products like the Virtual Personal Assistant, Siri to get even better. In a statement, one of Shazam's spokesperson said, 'we can't imagine a better home for Shazam to enable us to continue innovating and delivering magic for our users'. As of now, Apple has not revealed it's plans. Music has always been one of the vital areas of Apple's business, from the iPod to the HomePod. In a press release, Apple stated, 'We have exciting plans in store, and we look forward to combining with Shazam upon approval of today's agreement'. The acquisition is also in line with the company's interest in Augmented Reality.


Shazam's Future with Apple
Shazam could make Apple Music recommend songs to the users as well, instead of just being a song recognition app. Spotify, which is ahead of Apple in the music streaming segment, had acquired The Echo Nest in 2014. This had led to a technology that generated music suggestions. Shazam could well be Apple's effort to challenge that. In its good days, Shazam was a hugely popular app due to its novel technology. However, it no longer features in the top lists on Google play store and Apple app store. Shazam was later integrated into the iPhone which also reduced the app usage, analysts believe. Additionally, more and more people had started to go for streaming music rather than downloading them. This had also resulted in reduced usage of Shazam and also Apple iTunes store. It is expected that Apple is planning to invest in something more than just the 'name-the-tune' app.
Is Apple Planning to Give Pixel a Run

In fact, Google Pixel phone is believed to have a better music recognition app. It's Now Playing feature, allows the phone to constantly listen for music in the background and identify it, displaying the title and artist of the song on the screen. Just about a month ago, the 'what's this song' music identification functionality started to roll out to Assistant on both of the new Pixel 2 phones. Google's voice search for instance, through 'Google Now' had this functionality for a long time, but the transition to the new Assistant removed that feature away. Although it was back for the Pixel 2, it appears that music recognition in the Assistant is now rolling out to non-Google devices as well. So if you have Google Assistant, and you're using either English, French, German, or Japanese, you should be able to use it, so it doesn't appear to suffer the same regional restrictions that it did previously.

Get our hottest stories delivered to your inbox.
Sign up for Scrabbl Newsletters to get personalized updates on top stories and viral hits.