Are Nick Jonas and Priyanka Chopra Engaged?
Jonas closed down the entire Tiffany store to search and buy the perfect ring for his lady love.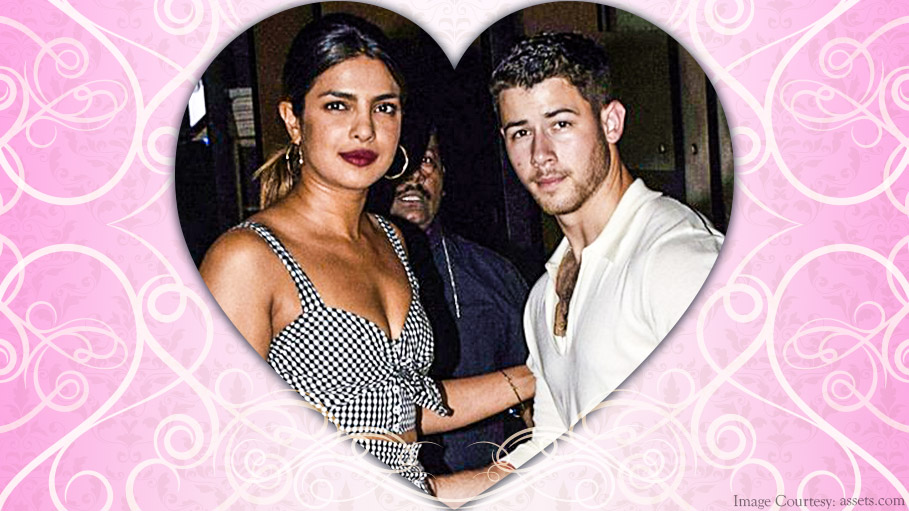 A source told PEOPLE magazine that hot couple Nick Jonas and Priyanka Chopra have reportedly got engaged a week ago. Now, it looks like the much talked about pair is all set to tie the knot anytime soon, leaving fans excited.
The couple supposedly got engaged on Priyanka Chopra's 36th birthday while both of them were in London. According to rumors, Jonas closed down the entire Tiffany store to search and buy the perfect ring for his lady love. A source of Jonas told PEOPLE "His friends and family have never seen him like this, and they're all really excited for him. He's definitely very serious about her." The rumors of the two being engaged first sparked in India when Priyanka Chopra's Director for 'Bharat', Ali Abbas Zafar sent a cryptic tweet to Jonas indicating that actress would be leaving his project and for very strong reasons.
This is what the Director tweeted:
Yes Priyanka Chopra is no more part of @Bharat_TheFilm & and the reason is very very special , she told us in the Nick of time about her decision and we are very happy for her ... Team Bharat wishes @priyankachopra loads of love & happiness for life.
Things started heating up between the two of them when they took the ultimate step of introducing each other to their families. Chopra first met Jonas' family at his cousin's wedding. At the wedding, Chopra met Jonas' entire family which included Nick's brothers Frankie and Kevin Jonas along with his wife Danielle, Jonas' mother Denise and father Kevin Sr. This meet was soon followed up by Jonas' holiday to India where he was introduced to Chopra's side of the family. There was a dinner outing with Madhu; Priyanka Chopra's mother, a much talked about Goa vacation which included people like Parineeti Chopra and the two of them turning up at Ambani's son's engagement bash as a couple. They took a step further when they kind of made things official with their mushy Instagram posts.
While the world is happy to hear the about the couple's engagement, some dejected fans are unhappy that their favorite stars are no more 'Available and Single.' Who else would they turn to for comfort and solace other than Alexa (Amazon's virtual pod)?
Have a quick look at their requests below:
Nick jonas is engaged? Alexa play why are celebs getting engaged within 2 months of dating by me ft. Confusion.
it's like I've loved him for 13 years and he's getting married to someone after 2 months alexa play jealous by Nick Jonas.
nick jonas is engaged... i would like everyone to please respect my privacy through my time of grief.... alexa play a little bit longer by the jonas brothers.
Did you say Nick Jonas is engaged? What's that sound? It's broken hearts saying "Alexa, play Can't Have You by the Jonas Brothers."
nick jonas is engaged??? alexa play treat you better by shawn mendes.
First it was Justin Bieber and now Nick Jonas is engaged. It's been a tough couple of months for anyone who has ever been 13.
Before Nick and Chopra's engagement news came pouring in, the net was invoked with a lot of engagement news previously. First, it was Ariana Grande and Pete Davidson who got engaged just after dating for a month. And then came Justin Bieber and Hailey Baldwin's engagement news. Looks like this month has certainly been taken over by Cupid!!
Get our hottest stories delivered to your inbox.
Sign up for Scrabbl Newsletters to get personalized updates on top stories and viral hits.