Attract Traffic to Your Blog with Effective Content Promotion Strategy
Promoting blogs is not a difficult task. All you need to do is be a little methodic about it. Here are some tricks which can help you.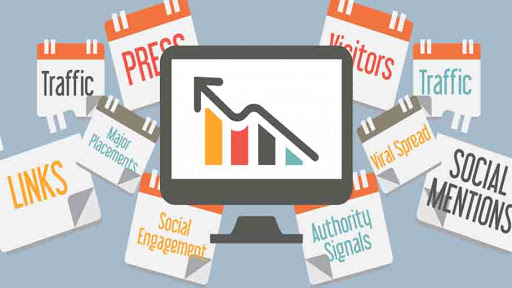 Each visitor offers a chance to increase your conversion rate. Each visitor could be turned into a solid lead for your business. Even though it is an accepted fact that you will not be able to convert everyone who is visiting your blog, if you don't try to drive traffic to your blog, you have no chance to convert visitors into lead. This is the sole reason, you will find the marketers trying to promote contents with all their wits and strength.
Three Act Content Marketing
Well, if you go deeper, you will see that content marketing is a three-act strategy. Or, you can call it a three stage strategy. The first stage is – of course Google. Without this search engine, digital world will crumble to non existence. The second stage is – the social media platforms. The third is – email marketing. Together, these three stages make content promotion a success.
The catch of this diverse promotion stages is – some content might not be suitable for all the stages. However, there are contents that can be promoted everywhere.
Before you opt for a strategy, you need to remember one basic fact – traffic attracts traffic. Yes, this is kind of like attracts like concept. But, here you can measure the truth behind the statement. Once people begin to visit your blog, you will be amazed to see that their very action is driving more and more traffic. This is the advantage of content marketing. However, not every action will help you in every channel. You need specified action for specified channels.
The concept, which you need to use, is – create a cycle through which actions would be taken. Once you have established this cycle, you will see that visitors are working on their own for your content promotion. This eventually will promote traffic in your blog and also turn the traffic into positive leads.
Content marketing is a collage of little actions. These actions come together to propel a content forward. If you are thinking of a single action which will help you in blog marketing, you are making a big mistake.
Social Media
This is the platform which keeps people connected with each other. This also gives the brands a chance to interact with the visitors.
Tweeting
Twitter is one of the key platforms for blog marketing. This is considered to be a really effective one when it comes to promoting something high class like content. People make the mistake of tweeting only promotional links. This is the wrong approach. In fact experts warn bloggers of this strategy. Your followers will not even open the links that you are sharing. What you need to do is – keep the promotional links minimum in number. Majority of your tweets should be interactive.
To get people interact, the experts use some specific tricks. They include numbers to their tweets. They include questions to their tweets. They also use hashtag or special characters to the tweets which will help people find what you are sharing on Twitter.
Once you have started tweeting, you can follow some people who might be interested in the theme or topic that you are sharing. This will increase the chance of getting larger number of retweets.
Usually, to get followers attention and to make them visit the blogs, bloggers use quotes or one liners from the posts. These are the sure ways to get people interested about the links which you are sharing. If you go on sharing your blog links, you will not be able to get traffic to your blog.
The current trend is to sharing mystery tweets. If evoking interest is your objective, this is your weapon. When you are creating the tweet, don't reveal too much of information. Use expressions like – I had little idea that the first line will turn to this or the good old – it all started with. However, there is a catch of which you need to be careful. Don't try this too often. It is also like mystery stories once the offender is revealed the story loses its appeal. Once people get used your mystery tweets, they will not be very curious of what you are sharing.
Facebooking
You need to be on Facebook as well if you want to make your blog a famous one. In fact, you must be on this social media biggie. Most of the people, regardless of their background and lifestyle hang out here digitally. Therefore, you need to be here for the purpose of content marketing as well.
When you are sharing on Facebook adhere to great images. People get attracted to images and you need to give them what they love for the sake of better promotion. Also, you must pay attention to the headline which you are sharing. This is the neon sign which will guide people to your post and eventually to your blog.
Linkedin
When it comes to promotion, people usually forget Linkedin. They don't pay much attention to this platform because, it is a business platform. However, from this platform, you will be able to generate more business and more targeted traffic. This platform is really essential for this reason. You need to use Linkedin when you are promoting your blog or a piece of content. Post your content on your business page if you have one. Or you can use your persona page for the matter.
You can use your blog link and content link on Google using the same tricks.
Once you have shared your blog links on Twitter, you need to monitor its movement. You need to see how visitors are reacting to the post. If you find that the post is generating positive response, you can share your joy with the link of the blog post. Say something like – a lot of comment for this, more than I asked for. This will make others curious about what you have posted.
While you are at it, don't forget Reddit or Pinterest. These two are handy platforms for the bloggers who are trying to get promotion without having to hire a digital marketing expert.
Get our hottest stories delivered to your inbox.
Sign up for Scrabbl Newsletters to get personalized updates on top stories and viral hits.