Black Widow of the Cote d'Azur
Patricia Dagorn, a 57-year-old woman went on trial on charges of murdering two elderly companions with poison and drugging two others in her intention to rob elderly pensioners on the French Riviera.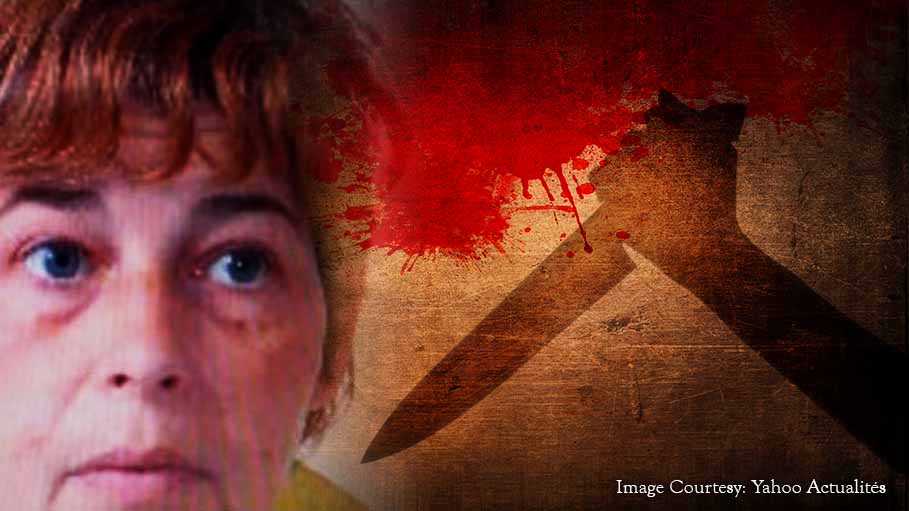 Greed for money can lead a person to somewhere he or she would never have dreamt of. Recently a 57-year-old woman went on trial on charges of murdering two elderly companions with poison and drugging two others in her intention to rob elderly pensioners on the French Riviera. The woman Patricia Dagorn, now nicknamed as the "Black Widow of the Cote d'Azur", according to prosecutors, Dagorn also have targeted another at least 20 lonely men, mainly in their 80s, first moving in with them and then separating from them with their money.
The victims include a Mr. Kneffel and she was also tied to the death of Francesco Filippone, 86, a retired builder whose body was found decomposing in his bath in Mouans-Sartoux, near Cannes.
In the investigation it was found that she was taken from prison to be formally charged with 'poisoning with premeditation' in the first case in 2011 and murder for a second death the same year in the Mediterranean city of Nice.
The police discovered that she had cashed a cheque from him for €21,000 on the day of his death. She defended by saying that he agreed to help her to start a jewellery business.
The police found multiple prescriptions for Valium, wills and bank statements in the names of a dozen men. There were also handwritten postcards that Dagorn is said to have composed offering romance and happiness to men, with a blank space left for the name of the recipient. Dagorn persuaded men to hand over money or leave her an inheritance in their wills, investigators said, and she continued to offer her companionship through dating sites for the elderly from her prison cell.
Apart from the above murder charges, Patricia Dagorn is also facing charges for premedication to vulnerable people with harmful substances in two other cases in 2011 and 2012.
During the trial in Nice in France, recently two survivors of her alleged Valium Cocktails were present. 91 year old Robert Vaux, a retired Seaman and Widower said "She was like a ray of sun in the wintertime, When you are with a younger woman you know it's not going to last but you are not a masochist so you don't say 'no' to a happy time."
Patricia Dagorn is a law graduate and is already serving a five-year jail sentence for theft, fraud and kidnapping related to an 88-year-old widowed teacher. In the case for which Dagorn was jailed in 2013 police, found bottles of Valium pills and methadone at the home of her victim.
Though she has denied the charges of murder by poisoning, theft and administration of dangerous substances to vulnerable people. But if convicted she could face a life sentence.
Cedric Huissoud, Dagorn's lawyer, said she denies all the charges against her and is "eager to explain herself" to the court. "She has explained her stand for last five years that meeting men with whom she found warmth and to get to rid of her own loneliness, she don't have any other vested interest for which she is accused of". He further adds that his client as a 'fragile' individual, who had been placed with a foster family at a young age, adding, 'She says she feels better with elderly people.'
But Psychologists has a very different view about her, who told the court that she was an unscrupulous woman motivated entirely by money. "The life of Patricia Dagorn is marked by selfishness," one of the psychologists in court said. "She thinks only about money, to the detriment of her children."
Patricia Dagorn first came under suspicion in the year 2011 when the body of a man in his 60's was discovered in the hotel rooms that she shared with him in Nice. The name of the man was later found as Michel Kneffel. No charges were brought until the police reopened the case the following year when she was charged with abducting Robert Mazereaux, 87, administering Valium to him, torturing and even beating him. His daughter had found Mazereaux in a disorientated state, who finally dragged her to the court.
The lawyer for Dagorn told the court that he had given Dagorn lodging in return for sexual favours. Dagorn was jailed for five years.
The police of the Côte d'Azur then began to uncover her trail of seduction. She use to lure elderly men using a matrimonial agency, where she promised them companionship and described herself as "golden blonde, slim figure, 5ft 1in tall, 8st 5lb", prosecutors said.
In the new cases that reopened again, one of the alleged victims she had befriended in 2011 died at the age of 85.Two other suspected victims, who live in Nice and Frejus on the Cote d'Azur, also accused Dagorn of poisoning them but survived.
The man from Frejus, who is in his eighties said the court that he had met Dagorn through a dating agency in 2012.Soon his new love life shattered when he found valium in her possession and also his doctor confirmed the presence of poison in his body. It is then he founded that he was cheated by her and came out in open.
In 2013 one of her two sons, Guilhem, told Nice-Matin newspaper that his mother "has always been obsessed with quick and easy money". Money can take someone to such a miserable position that he or she is bound to take someone's life reflects our ignorance and the stage where we are heading.

Get our hottest stories delivered to your inbox.
Sign up for Scrabbl Newsletters to get personalized updates on top stories and viral hits.