Book "Full Disclosure" to Reveal More Details of Stormy's Relation with US President Donald Trump
Stormy Daniels, in her book "Full Disclosure" has described the private parts of US President Donald Trump and described the sexual encounter as "least impressive sex"!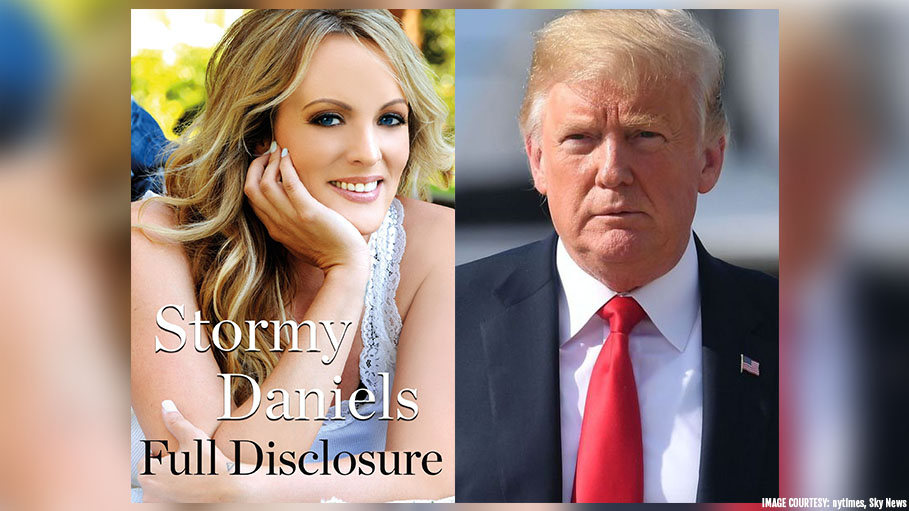 At the centre of the ongoing controversy about the intimate relationship, involving Stormy Daniels, the porn star and US President Donald Trump, Stormy has once again resurfaced with more details to support her allegation and this time with her upcoming tell-all book, where she has minutely described her physical relationship with Trump which also includes her confession about the "least impressive sex" she ever had with Donald Trump.
The book "Full Disclosure" is releasing on October 2nd, just a month ahead of the midterm elections in the United States. The book is obtained by The Guardian before its official release, which says the book gives a graphic description of private moments between Trump and Daniels. In a chapter, she has also described the private parts of President Donald Trump.
No doubt the book is going to do more harm to the US President Donald Trump, though he has denied the affair. But recently when his lawyer Michael Cohen has pleaded guilty in the finance violations linked to $130,000 in "hush money" he paid to Stormy Daniels, to stay silent just before the November 2016 US Presidential Election, it somewhat more confirmed his involvement.
Stormy Daniels has time and again claimed that she had a sexual relationship with Trump at a celebrity golf tournament in Lake Tahoe in the year 2006, around the time when his wife, Melania Trump gave birth to their son Barron. In the book, she also has described the moment when she first saw Trump at the golf tournament. She writes, "He had a red cap, a Trump crest as a placeholder for the MAGA slogan not one of us could see coming".
The sexual encounter between Trump and Daniels took place at Trump's penthouse, after she was invited to have dinner with the real estate baron by one of his bodyguards. She writes about her experience, "It may have been the least impressive sex I'd ever had, but clearly, he didn't share that opinion."
Daniels also writes in her book, that she never thought that Donald Trump would be chosen as the Republican Presidential Nomination for the year 2016. She writes, "It will never happen, I would say. He doesn't even want to be president."
After the publication of the report on The Guardian, Stormy Daniels' lawyer Michael Avenatti tweeted, "most important thing about (the book) is not the description of her sex with Mr. Trump. It is instead her description of her life and role as a modern woman unafraid to speak truth to power."

Get our hottest stories delivered to your inbox.
Sign up for Scrabbl Newsletters to get personalized updates on top stories and viral hits.