Collapse of Nightclub Dancefloor in Tenerife Island of Spain
A nightclub in Spain collapsed injuring many. What really happened? Find out here!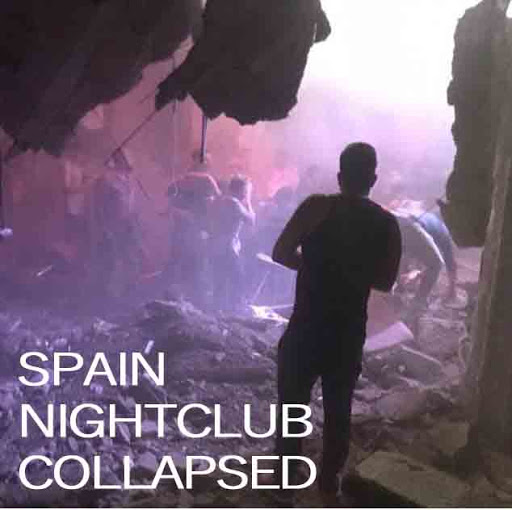 The shocking moment left forty persons injured after a section of the dance floor at a packed nightclub on Spain's holiday island of Tenerife collapsed, sending merrymakers plunging into the basement, officials said. Footage shows a drag queen performing at the Butterfly Disco Pub in Adeje at 2.30 am on Sunday morning when a roughly four square metres of the stage gave way and she plunged into the basement. Rescuers rushed to the Club to attend to the injured, which included two French men aged 38 and 40, two British men aged 57 and 59, a 45-year-old Romanian man, and a 23-year-old Belgian woman, the regional government of Spain's Canary Islands said in a statement. "After the floor collapsed, the people who were inside fell to the basement from the height of approximately one floor," it mentioned.

Video posted by the local fire department on social media showed firefighters picking through rubble with their hands in the basement of the nightclub located in a shopping mall. Firefighters remained at the scene until 6:00 am to search the basement in case anyone was trapped inside. Authorities said the basement was not in use and so was vacant at the time of the collapse. The club is in Playa de las Americas, an area popular with tourists on the Spanish island. Videos posted on social media showed emergency services workers attending to people on the ground or on benches outside of the nightclub.

Checking Adjacent Buildings

Through Emergency Services 21 persons were taken to hospital and another person with minor injuries was attended at the scene who was released, the regional government said. Another 18 people went to hospital by their own means to be treated, the mayor of Tenerife said. The injuries included broken legs, ankle sprains and bruises. Two of the injured seem to be in serious condition.

The Butterfly, a popular gay nightclub in Tenerife, features drag shows and Go-Go dancers on Saturday nights, according to its Facebook page. Video posted by Tenerife firefighters showed a gaping hole in front of the club's stage. Police have launched an investigation into the incident. The club had its licence in order and did not appear to be overcrowded when the floor caved in, Tenerife mayor Jose Miguel Rodriguez Fraga told a news conference. All establishments in the shopping centre where the nightclub is located have been ordered shut as a precaution, he added.

Located off the west coast of Africa, the Canary Islands welcomed 13.3 million foreign tourists last year, making it Spain's second most visited region after Catalonia. Over half of the foreigners who visited the archipelago came from Britain and Germany.
Get our hottest stories delivered to your inbox.
Sign up for Scrabbl Newsletters to get personalized updates on top stories and viral hits.