College Vine, US-IL&FS Education to Mentor Indian Students for Advanced Education in the US
College Vine, a US based online provider of student mentoring and college admissions guidance, has now joined hands with IL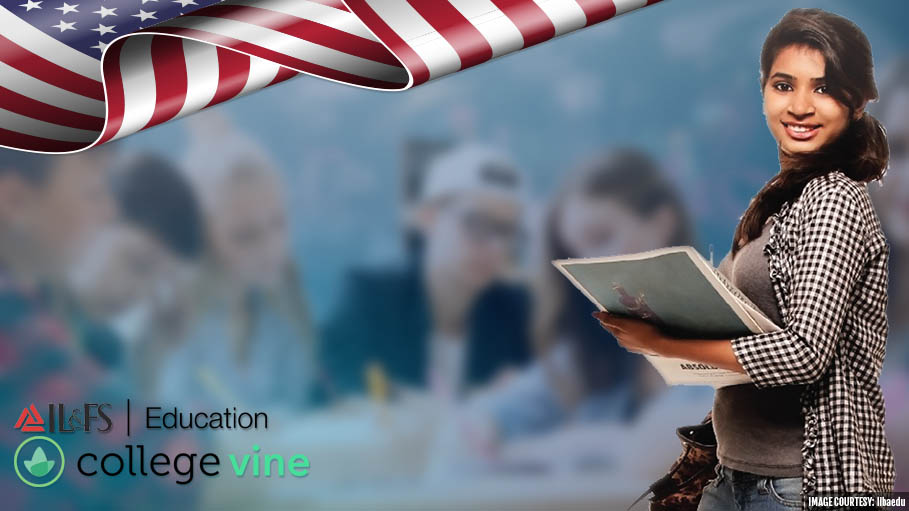 College Vine, a US based online provider of student mentoring and college admissions guidance, has now joined hands with IL&FS Education, a leading provider of education solutions in India, to offer overseas education guidance to Indian schools and families. The services would help Indian students looking for courses, colleges and universities in the United States with career mapping, mentorship and affordable, professional career guidance. College Vine features an expansive network of near-peer advisers at the nation's top universities—their experience representing more than 20 different majors, substantial extracurricular activities and far-ranging success.
"When it comes to higher education, India is certainly one of the largest markets in the world.While making a transition from Schoolnet to IETS over last twenty years or so, the organization has all along been innovating and partnering in the field of education in terms of designing and developing new learning tools, processes and solutions. The same objective and mission prompted us to partner with a best of breed innovator to bring US college guidance to our home market, that is India," said RCM Reddy, CEO of IL&FS Education and Technology Services.
In the new scheme of things, Indian schools will make CollegeVine's software and near-peer mentorship services available to their students. Indian students will also get guidance to choose appropriate courses and universities on the basis of their interests and profiles. They will be able to generate college lists, see all deadlines and requirements for applications, develop well prepared and well presented profiles, and work directly with counselors to navigate their college applications with minimal stress.
"We have no doubt whatsoever that there is enormous opportunity to open access to various US-based colleges and universities for bright Indian students using our near-peer mentorship model. We will also be using our data analytics tools and software to best match students to the right schools for them on the basis of profile strength, academic preferences, and financial feasibility. Yes there are some other services currently available in the market who also serve students looking for opportunities to study abroad. But we can claim with a degree of confidence that our solution is years ahead of these traditional brick and mortar consulting services," said Zack Perkins, CollegeVine co-founder.
IL&FS Education will work with 100 schools in the first year in major cities including Mumbai, Hyderabad, and Chennai and will then increase the number. IL&FS Education,the social infrastructure arm of the IL&FS Group, happens to be the pioneers in introducing technology to education in the K-12 segment. At present, IL&FS Education leaves some impacts or other on nearly 15 million learners and half a million teachers every day, covering well over 30,000 schools and 300 skills-training institutes across India, Africa,and other developing countries, through its various interventions in education and skills-training.
Get our hottest stories delivered to your inbox.
Sign up for Scrabbl Newsletters to get personalized updates on top stories and viral hits.