Creating Online Course – Is It Time to Go for One
Starting an online course can be immensely beneficial for your personal and professional growth. Find out how you can promote your online course.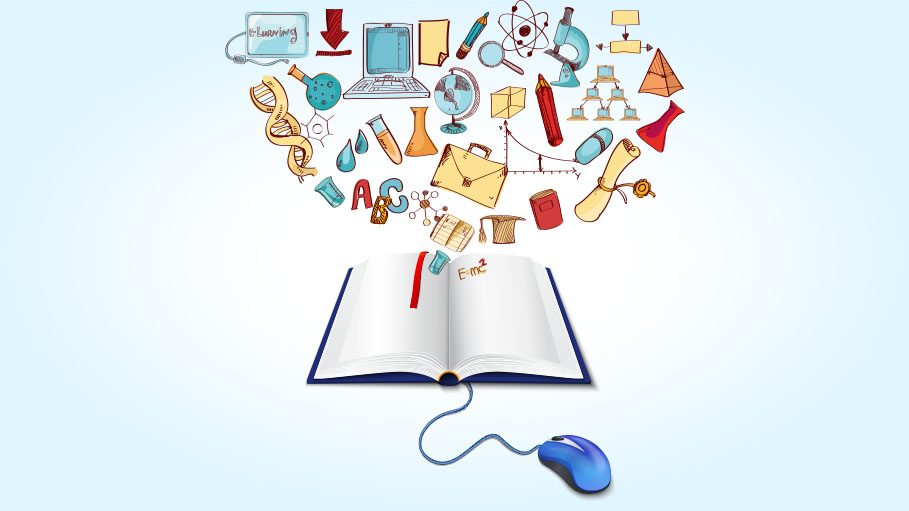 So, the prospect of teaching people both scares and excites you? You think you have it in yourself to change the world, but, don't know whether to go ahead with it or not? Well, there are ways to find whether you are ready to impart your knowledge to the world.
This post covers the signs that tell you that it is time to wear the teaching hat. Also, this post will tell you how to promote the course when it is created. So, this is a small guide to help you get started on your journey to change the world.
You Are Passionate
You see, without passion you will not be able to make it a success. If you want to add value to anything, you would have to have passion for it. Without passion you will not be able to offer anything valuable to the world. It can be anything from digital marketing training to meditation assistance. If it makes you go the extra mile, it will make you walk hundred miles to teach people.
So, why passion is important? Why cannot you just adhere to the degree which you have? Well, the simple fact is – the road ahead will be difficult. So, when you face the obstacles, you will have to have unyielding belief on yourself to move forward.
You Know What People Want
To sell anything, there should be demand for it. You must have the knowledge of the people who would be your potential customers. Also, you need to know what they want. Once you know the demand and what people will expect from you, the journey will be simple for you.
Defining customers might be a little problem for you. Here are the things which you need to look for.
The social media platform where the potential customers hang out

The source of data

What frustrates them

Their goals and priorities

Source of communication

Their way of communication

How they spend their free time

How to make them motivated
Yes, it might take a while to get the complete information. But, once you have the detailed report, you will be better at creating your online course. You will be able to craft it in a way that you will be able to offer something of value to your customers.
You are Ready to Learn
If you are willing to start your online course, you need to have the willingness to grow and learn. Without this, you will not be able to offer consistent quality. So, you need to plan to grow at a personal level when you have decided to start your online course. This will make your course a success in the long run. It is said that you should take up online teaching only when you are willing to grow with the course.
Do you see yourself anywhere in the list? If yes, go ahead start your online course. You might become the next generation's influencer. However, starting an online course is one thing. But, you need to promote your course online. Otherwise, you will not be able to attract people to course.
So, what is the way to attract people to your course?
Identifying the USP
Say you are teaching digital marketing because that is your forte. However, you need to think that there are hundreds of courses available on digital marketing. What is the unique aspect of your course? This is important to find because, this will be the foundation based on which your marketing plan will work.
So, let people know about the unique aspects of your course that the others don't offer. Make sure to research your competition before going ahead with the plan.
Surveying People
Before, you start your course, you need to survey the people who will be your potential customers. Once you have done this, you will know what kind of title will attract these people.
You need to craft the right title to make people come to your course for better information and knowledge. You need to design your title with the right keyword. This will help you reach out to more people.
YouTube
Using this platform will benefit you immensely. You would have to create your own channel. This will help continue with the promotion in a communicative way. Your audience will be able to connect with you better when you use YouTube for promotion.
It is important to know that YouTube receives how to searches every day. In fact such searches have surpassed the million landmarks. Remember that such videos have the capacity to rank much higher than traditional website content.
You can plan course promotion videos on YouTube. You can offer demo training sessions on YouTube for better reach and engagement. People will know what to expect from your training session once they have watched your videos.
If you see that your videos are doing well and people are liking your videos, you can go for paid ads to promote the videos. You will be able to run Facebook ad campaigns. You will be able to use Google plus to get more reach. The options are immense.
Use Your Blog
Remember that no matter what, you would need a landing page. This page will help you influence people to take up your course. Use this page to lure people into listening to what you have to say. In fact, when you are running email campaign, you will need this page.
The landing page will be a great addition to the email signature. You need add podcasts to the blog as well. People prefer to watch the trainers in action. When they find the podcasts they will come back for more.
Create Mini Free Courses
Everyone loves the free thing. If you can offer mini free courses to the people, you will get more chances of getting people to enrol for your actual course. You can attach influencers for promotion. But, without a large budget that might not be possible. So, use your own influence for the promotion.
Get our hottest stories delivered to your inbox.
Sign up for Scrabbl Newsletters to get personalized updates on top stories and viral hits.