Donald Trump Wants Queen Elizabeth to Strip Harry and Meghan of Their Royal Titles
Donald Trump believes that Prince Harry is being dominated by Meghan Markle and she's leading him "by the nose."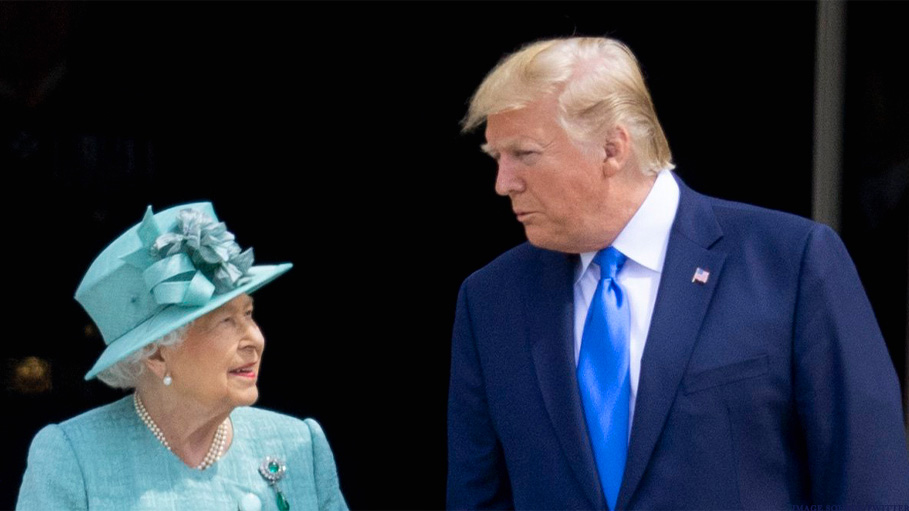 In an interview with television host Piers Morgan former US President Donald Trump has expressed that Queen Elizabeth should strip Prince Harry and Meghan Markle of all their royal titles.
Donald Trump believes that Prince Harry is being dominated by Meghan Markle and she's leading him "by the nose."
Speaking of Prince Harry's marriage to Meghan Markle, Trump said that the Prince Harry's marriage to Meghan is a ticking time bomb which will eventually blow up.
"I've been a very good predictor, as you know. I predicted almost everything. It'll end and it'll end bad," Mr Trump told Mr Morgan.
"I'm not a fan of Meghan, and I wasn't from the beginning. Poor Harry is being led around by his nose. And I think he's an embarrassment," he was quoted as saying.
When asked if he would remove the Duke and Duchess of Sussex's royal titles if he was the Queen, Mr Trump replied that he would.
"I would. The only thing I disagree with the Queen on, probably one of the only things ever, is that I think she should have said, if that's your choice, fine. But you no longer have titles, you know, and frankly, don't come around where you're just... because her loyalty is to the country.
"She said that many times. Her loyalty is to the country. And I think that he has been so disrespectful to the country, and it's a great country," he added.
He also thinks it was "terrible" that Harry missed the 'Duke of Edinburgh's' memorial service.
Morgan's show 'Piers Morgan Uncensored' will stream on Fox Nation and Donald Trump's interview will air on Monday night.
Get our hottest stories delivered to your inbox.
Sign up for Scrabbl Newsletters to get personalized updates on top stories and viral hits.