Google Assistant is Now Available on Older Versions of Android - Another Smart Step Towards AI-First
Google Assistant is now available on tablets and smartphones running older versions of Android.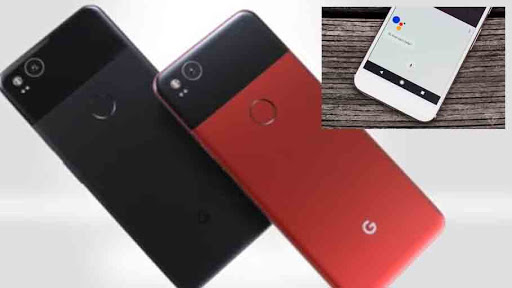 Google Assistant is now available on tablets and smartphones running older versions of Android. Google has officially confirmed the rollout that will take place over the week to tablets running Android 7.0 Nougat and 6.0 Marshmallow, and smartphones running Android 5.0 Lollipop. Google Assistant is the tech giant's Artificial Intelligence based Virtual Personal Assistant against Apple's Siri, Microsoft's Cortana and Amazon's Alexa, first announced at Google I/O in 2016. It was initially made available for smartphones running Android 7.0 Nougat only, but soon Google expanded the availability to devices running Marshmallow as well. Android 6.0 Marshmallow, with an active install base of 29.7 percent, is the most popular version of Google's mobile operating system.


Assistant on Smartphones
Now with the rollout of Assistant for Lollipop as well, Google Assistant is available on nearly 80 percent of all active Android devices around the world. The Assistant is available on smartphones running Lollipop as part of an update to the Google Play Services. In a blog post, Google says the Assistant will only be available to Android Lollipop users in the US, UK, India, Australia, Canada and Singapore, as well as to those who have set their default language to Spanish in the US, Mexico and Spain. It will also be available to users in Italy, Japan, Germany, Brazil and Korea. Once users update to latest version of Google Play Services, they will see an Assistant app icon in their 'All apps' list.
One of the primary reasons why Android enjoys substantial market share is the vastness of its product portfolio. The devices that run Android are available from entry-level smartphones and tablets, right up to flagships that compete with the high-end devices like iPhone and the iPad, which are still aimed at the privileged consumer segment. However, due to this Android still continues to face fragmentation issues, which Google is attempting to solve.


Assistant on Tablets
The Assistant on tablets will be rolling out over the coming weeks to users with default language set to English in the US. Google also notes that Assistant on a tablet can be used for controlling smart devices like plugs and lights or inquiring about the weather, setting reminders, adding something to your shopping list and controlling your smart home, among other things, by simply invoking Assistant by voice.

Google's Market Penetration and Growth Strategy
Big players like Google, Microsoft, Apple, Facebook and Amazon are giving their products a makeover with the AI-first approach. Google, apparently seems to be making that transition faster than its competitors by integrating its AI-based voice assistant on speakers and even headphones from global brands like Bose. At the third edition of Google for India event 2017, in New Delhi, Google confirmed availability of Assistant in Reliance JioPhone which definitely serves as a pointer to its future plans of investing in India's lucrative market. With this move, in addition to optimizing its existing set of products and services, Google is also penetrating into the entry level feature phone segment.


Get our hottest stories delivered to your inbox.
Sign up for Scrabbl Newsletters to get personalized updates on top stories and viral hits.