Google Brings Augmented Reality to Your Smartphone with ARCore SDK, an Answer to ARKit from Apple
Google has confirmed the retirement of its prestigious Augmented Reality (AR) platform "Tango" built specifically for smartphones and will terminate support from March 1, 2018.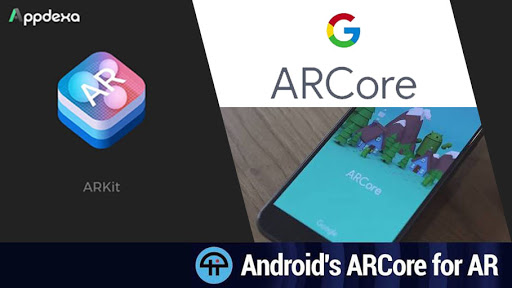 Google has confirmed the retirement of its prestigious Augmented Reality (AR) platform "Tango" built specifically for smartphones and will terminate support from March 1, 2018. The announcement comes with an urge to focus on a new software development kit (SDK) called "ARCore" that brings the Augmented Reality experience closer to Android users. "We're turning down support for Tango on March 1, 2018. Thank you to our incredible community of developers who made such progress with Tango over the last three years. We look forward to continuing the journey with you on ARCore," the Google Tango team tweeted.
Google is continuing AR development with ARCore, a new platform designed for building augmented reality apps for a broad range of devices and is now available for developers to play around with. It is scalable across the Android ecosystem as it doesn't require any additional or specialised hardware. The high-quality augmented reality app will eventually be available on every device running Android 7.0 Nougat and higher. The new AR platform has been rolled out to Google Pixel, Pixel XL, Samsung Note 8, Galaxy S8 and S8 Plus. Google is working with manufacturers like Samsung, Huawei, LG, ASUS and other major smartphone makers for quality and performance related testing. The company's aim is to have a 100 million users at the end of the preview phase.
Why did Google Decide to Retire Tango?
Google introduced the ambitious "Project Tango" first in 2014. It uses computer vision to enable mobile devices, such as smartphones and tablets, to detect their position relative to the world around them without using GPS or other external signals.This allows developers to create user experiences that include indoor navigation, 3D mapping, physical space measurement, environmental recognition, AR and windows into a virtual world. Conventional AR, such as that seen in Pokemon Go, simply transposes images over the phone camera.
When asked if the birth of ARCore means the death of Tango, Google told us the public "may not see consumer-branded Tango devices moving forward … We think of Tango more and more as an enabling technology — it's akin to GPS, where you don't see devices or apps branded as having this technical capability". As per statistics, Tango phones could neither create the sensation in the market, nor did the project create ripples enough to build a strong Tango developer community.


What is the Speciality of ARCore? Does it have an Edge over ARKit?

Google has focused on three critical elements of the AR experience in developing this SDK:
Motion Tracking - It allows the phone to track and analyze its relative position to the world through motion tracking

Environmental Understanding - The size and location of the flat horizontal surfaces are detected by phone through environmental understanding

Light Estimation - The lightning condition of the environment is easily estimated by the phone through light estimation
ARCore works with 'Java/OpenGL', 'Unity' and 'Unreal' technologies and can determine its own position as well as orientation in space by anchoring onto specific landmarks in a room. It can detect horizontal surfaces especially well, which is typically where AR objects are placed. It does a much better job of reading ambient lighting, so computer-generated figures are seated as seamlessly as possible in the real world.


If you happen to be one of the few people in the world who own a Project Tango device, ARCore likely isn't going to deliver any improvements. But for the wide majority, it should significantly enhance your AR experience. Developers can start tinkering with some of the tools to support ARCore right now and there are a few on their way from Google.

There are two 3D creation services that have been developed with ARCore in mind:
Google says they make it easy to build assets specifically for AR applications. The company has also developed a prototype desktop internet browser that can match ARCore's capabilities, for web developers who are seeking a bit of AR functionality to add to their site. Apple recently released its "ARKit" platform focusing on AR applications, to allow developers to build apps that could place virtual content on top of real-world scenarios. Perhaps ARCore is Google's answer to Apple's AR suite, ARKit.
I believe as a technical solution ARCore and ARKit are pretty much close in capability, effectively indistinguishable to users when it comes to the user experiences you can build today. ARKit has some technical advantages around hardware/software integration, but ARCore needs no extra hardware. ARCore has some advantages around mapping and more reliable recovery. These differences are mostly only noticeable by Computer Vision engineers who know what to look for. Having said that while Apple is monetizing on it's Go to Market Strategy, Google is working on aggressive Strategy to get passionate users from the developer community who loved Tango. Google has always been at an advantage with Android's scaling. It will be interesting to watch who will be building what AR app using ARCore or ARKit.

For everyone without a Pixel, Galaxy S8, Galaxy S8 Plus, or Galaxy Note 8, Google has launched an AR Experiments showcase to demonstrate to users how ARCore can improve their devices. With AR paving the way for the future of mobile, Google will be in an excellent position if it can deliver a high-quality, consistent integration across many different Android devices.

The question of whether ARCore has an edge over ARKit, right now boils down to personal preferences and objectives of the developer community. Both systems have their strengths and weaknesses, but what's vital is that both SDK's have the ability to yield good enough consumer experiences. It's upto the developers to explore the infinite opportunities available.
Get our hottest stories delivered to your inbox.
Sign up for Scrabbl Newsletters to get personalized updates on top stories and viral hits.