Google Terminating Support for 32-bit Apps - Is There Any Impact on Android Community?
Google's confirmation to terminate support for 32-bit apps comes after powerful thought on clean-up of such old and unused apps as well as on improvement in various areas of Android community.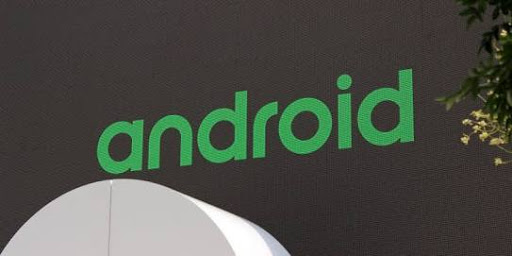 Perhaps each one of us will be having a dump yard of apps, which stores even those apps which we have downloaded not on need basis, but just for fancy or with the thought of checking out in leisure and either forgot about it or did not need to go back to it. Google's confirmation to terminate support for 32-bit apps comes after powerful thought on clean-up of such old and unused apps as well as on improvement in various areas of Android community. So it's expected that the Play Store could soon become a place not suitable for 32-bit apps. This is what Google expressed in a new blog post briefing the company's objective to improve app security and performance of its platform for Android apps over the coming years.

Edward Cunningham, Android product manager blogged in the Android Developers Blog to give app developers an insight into what's to come to the Google Play Store. According to Edward, with the goal of ensuring security and enhancing the performance of the Android platform, Google is going to implement changes that are designed to promote a positive experience for users who like discovering and installing apps as well as games from the Play Store.

As part of change management, Google will enforce the transition of developers from using 32-bit architecture to 64-bit architecture for their apps. The ultimate goal is to have developers adapt 64-bit architecture since future Android devices won't be supporting 32-bit apps at all. At present, over 40 percent of Android devices support 64-bit code and are still compatible with 32-bit apps. In the future, Google expects all Android devices to only accommodate 64-bit apps.
"In anticipation of future Android devices that support 64-bit code only, the Play Console will require that new apps and app updates are able to run on devices without 32-bit support. Apps that include a 32-bit library will need to have a 64-bit alternative – either within the same APK or as one of the multiple APKs published. Apps that do not include native code are unaffected," Edward stated.


Timelines for the Changes from Google's Desk

In light of this matter, Google has published a timeline for the changes that will take place in 2018:
Google is requiring developers to target a recent Android API level for their apps that will become available in the second half of 2018. It is required for new apps launching in August 2018 and beyond to target API level 26 (Android 8.0) or higher. Existing apps are also required to adopt the same API level by November 2018.

Starting August 2019, Google Play will require developers to ensure that their new apps and app updates have 64-bit versions on top of 32-bit versions.

To further verify app authenticity, Google Play will add a small amount of security metadata on top of each APK. Google will be the one to do this, so developers do not need to do anything to implement this change.
Google is now hopeful that with the implementation of the upcoming changes, the Android and Play ecosystem will continue to thrive in 2018 and the years to come.

In September 2017, Apple planned and terminated support for obsolete 32-bit iOS apps with the launch of iOS 11 since introducing a 64-bit processor with the iPhone 5s in 2013.


The Impact of the Switch to 64-bit Apps
In theory, it's all about faster performance. Referring to the amount of data a processor can handle, a 64-bit processor can process more data at a time than a 32-bit processor. A more powerful processor in your phone means developers can make apps that allow it to complete more complex tasks.

This move will definitely force Android apps to always stay updated with the latest Android releases. Each Android release improves on the security of its predecessors and apps that don't take advantage of these enhancements, leave their apps and their users vulnerable, that is, if the developers themselves don't have clandestine intentions. App developers are still free to support older Android versions by setting the minimum SDK version, or ignore 64-bit. They will, however, soon find themselves expelled from Google Play Store. For old apps that aren't going to be updated, developers don't need to take any action.

This move, however, has more to do with OEMs (original equipment manufacturers) than app developers themselves. It could effectively put a restriction on manufacturers with low end devices that, for one reason or another, push an older version of Android. With Android Go in the market, they might not have any reason to still continue using older versions for their hardware-constrained devices. It will be interesting to watch how the changes shape up the Android community over next two years.
Get our hottest stories delivered to your inbox.
Sign up for Scrabbl Newsletters to get personalized updates on top stories and viral hits.