Hashtag Strategy for New Year – What You Really Need to Know
In 2018, you would need a polished hashtag strategy to get people notice your brand and company. Here are some tips to use hashtag right.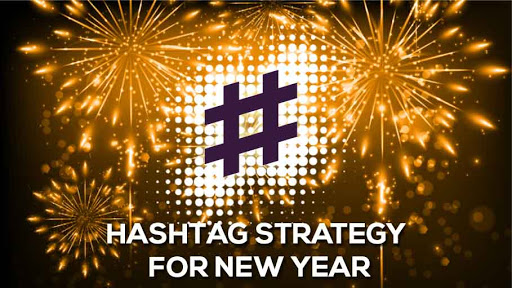 Lately, a lot is being said about hashtags. In fact, this age is being called the age of hashtag. Everywhere you will hear the buzz of hashtag. It is no doubt has turned out to be a great tool for social media promotion. However, sadly many marketers are still waking up to the proper use of hashtag.
Everyone knows that hashtag is used to send out important messages to the world. You want something to go viral, you use hashtag. But, how frequently should you use it? Which word should you attach with this wonder tool? How many hashtags per message should you use? If don't know, you should try to learn as in 2018, hashtag is going to gain even more importance than before.
In 2018, you need a proper strategy for hashtag use before you turn to Twitter or Instagram.
It Should be Platform Specific
When you are using hashtag, you need to think of the platform which you are using. Earlier people used more than one hashtag while tweeting. However, this is going to change soon. Through recent studies experts have seen that tweets that have hashtag are more effective than the tweets that don't have hashtags. However, when a tweet comes with more than one hashtag, the same effectiveness goes down. So, in 2018, when you are tweeting, make sure that you don't adorn your tweets with hashtags. Make sure to restrict yourself to one.
However, when it comes to Instagram, you have the luxury of getting a little out of control. Instagram allows you to use more hashtags than Twitter. Yes, you can use 10 if you want and that's the best thing about Instagram.
The Facebook users however should not pay attention to this tool. In the past hashtag had no effect on the posts that people shared on this social media giant. In 2018, it is not likely change either.
A Strategy will Do You Good
A post with too many hashtags can annoy anyone. A tweet with too many hashtags will surely turn people away from you profile. This is why experts urges to create a hashtag strategy for Twitter in 2018. This strategy needs to be based on the platform you are using and the kind of followers you have. Because, Twitter does not offer you the luxury of using too many hashtags, you need to do your research before tweeting for your business.
Ponder before You Use
2018 is the year which demands consideration before doing anything. Web visitors have become more aware of their want and they want the best out of everything. This is why, using random hashtag might cause trouble for you. Even the biggies are opting for hashtag strategy.
You need to focus on the audience demand when using this tool. You need to think of the reaction of the audience to the post you are about to upload. In case, you think the post would give rise to negative reaction, experts say to change it immediately. This is the year of giving out your best to the people.
Which Strategy is the Right Strategy
When you begin to explore, you will find that there are more than one hashtag strategies available. The most common strategy is brand based strategy. It can be specific to the kind of campaign you are using as well. Trending is gaining momentum with time. When using this strategy you hashtag the trending word for better promotion.
The last one which you can use is content hashtag strategy. The content hashtag can be location hashtag, lifestyle or product based. Here you have the luxury of using any word of your choice. However, this freedom does not make your task easy. If anything, with content hashtag, you will be confused at which word or phrase to highlight.
What the World is Discussing about
The coming year is for the customers. You need to create your strategy keeping them in mind. This is not about search engine anymore. This is about the people who come to visit the web. Due to this transformation, you need to find out about what they are talking about.
The businesses which are about to launch a new product or a market idea would benefit from knowing the latest buzz around the net. Once you know what people are interested about, you can easily create your own hashtag strategy which will draw people to your content.
Analytics might be of help when you are trying to find this out. However, there are other tools which can help you to know what people are searching about or what they are talking about.
Simple and Catchy…Don't Forget Authentic
Well, marketers are always on the search for catchy phrases and words. Sadly, the search does not always make tweets simple. In fact, you will find complicated phrases tied together for the sake hashtag. This does not help, you know. In fact, experts say that the phrases must be simple, so that people remember them. when the word is short and uncomplicated people get understand them better. The harsh fact is no one will spend hours on your content to understand a hashtag. They will move over to somewhere else.
Therefore, find a way to cut the words short. Even if you have to stitch a few together, you should not go overboard with it.
Let Them Join You
Social media is all about interaction. Here you have the luxury of communicating with the people. They also have the freedom to reach out. This is why, in the year 2018, you need to find a hashtag strategy, which will allow people to join you in the conversation. It can be through live tweets, or slightly conflicting topics which encourages people to speak out. Don't shy out of showing that humorous side of yours. If sarcasm works, then use it. However, draw a boundary beyond which you would not move.
Lastly, be inspired to be on time always. Timely posting will never lose its importance.
Get our hottest stories delivered to your inbox.
Sign up for Scrabbl Newsletters to get personalized updates on top stories and viral hits.