Here's Why Serena Williams Struggled to Grow up alongside Sister Venus Williams
The story of a tennis star who wanted to be a size 4, due to her muscular body shape. A winner, a sister, and a mother - Serena Williams!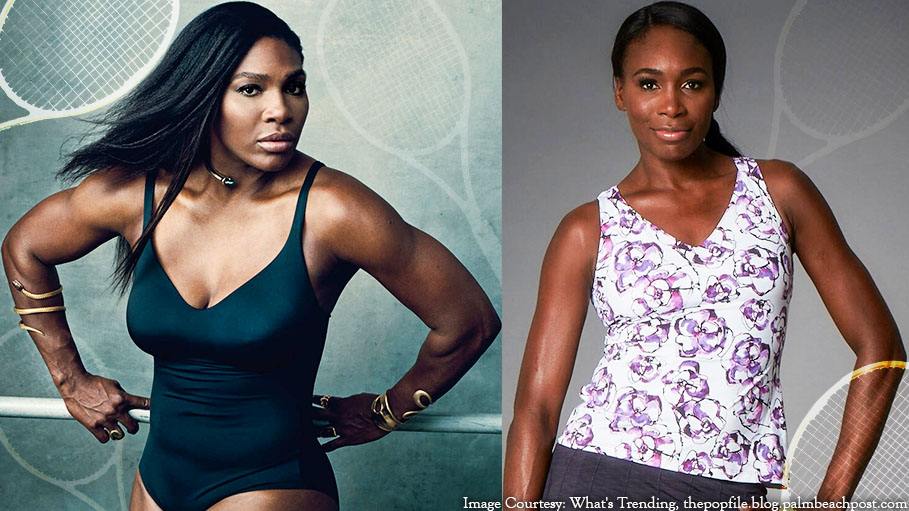 Serena Williams is known to adorn bold outfits confidently both on and off court. Having said that she recently revealed that she struggled with her body shape and growing alongside her thin and tall sister Venus Williams.
Tennis star Serena Williams has opened up to Harper Magazine revealing her struggles growing up alongside her lean and tall sister- Venus. She said that she was totally opposite to her sister when it came to body shape. Venus was leaner and tall while Serena was strong and muscular. This difference of body type between sisters made it hard for Serena to accept her own body shape. She tried to fit into the conventional standards of beauty. Serena aimed to get to a size 4.
It was not long before she realized that she was making a huge mistake. Williams observed that she need not change her body shape to feel beautiful and she gradually accepted her body for what it is.
"Oh God, I'll never be a size 4! Why would I want to do that, and be that?' This is me, and this is my weapon and machine." she said.
Although she struggled to accept her body type in her growing years, she is now comfortable with the way she looks and feels. "I can show Olympia that I struggled, but now I'm happy with who I am and what I am and what I look like." she said. When her daughter Olympia was born, she had her mother's arms and instead of Williams being fearful, she was happy for her. She could now tell Olympia about her own struggles, so there was nothing to be fearful about. Recently Williams sported a black bodysuit in the opening round of the 2018 French Open. Bold Serena, adorned it to inspire women worldwide who were recovering from their own pregnancies.
Playing with sister- Venus Williams
Serena has overcome her struggles growing up alongside sister- Venus Williams, nevertheless the sisters don't step back to bring out the best in themselves when they face each other on the court. The sisters have come face to face several times in Grand Slam competitions. Just two months ago, Serena was knocked out of the Indian Wells Masters by Venus in California. Serena admitted that she wants Venus to win every game except the game she's playing with her but after winning Serena feels aweful. This just goes to prove that the sisters love to indulge in healthy rivalry and competition, yet their relationship is way above minor rivalries.
"It's an incredible fight inside myself… I always tell myself, in ten years, none of this is going to matter, we'll still be sisters and she's not going to be upset with me for beating her in this particular tournament".
It's evident that both the sisters share a trusted camaraderie both on and off the court. Speaking about her own future plans Serena said that when she's not playing tennis, she'd like to be pregnant. The tennis star admitted that Olympia needs a little sister and then she hoped to get a boy because she has been around girls all her life. Evidently, Serena stands by her saying when she once said "Family's first, and that's what matters most. We realize that our love goes deeper than the tennis game."
Get our hottest stories delivered to your inbox.
Sign up for Scrabbl Newsletters to get personalized updates on top stories and viral hits.