How Can You Run an E-Commerce Business as a Side Profession
If you are planning to run an e-com business for extra income, this guide will be able to help you get started.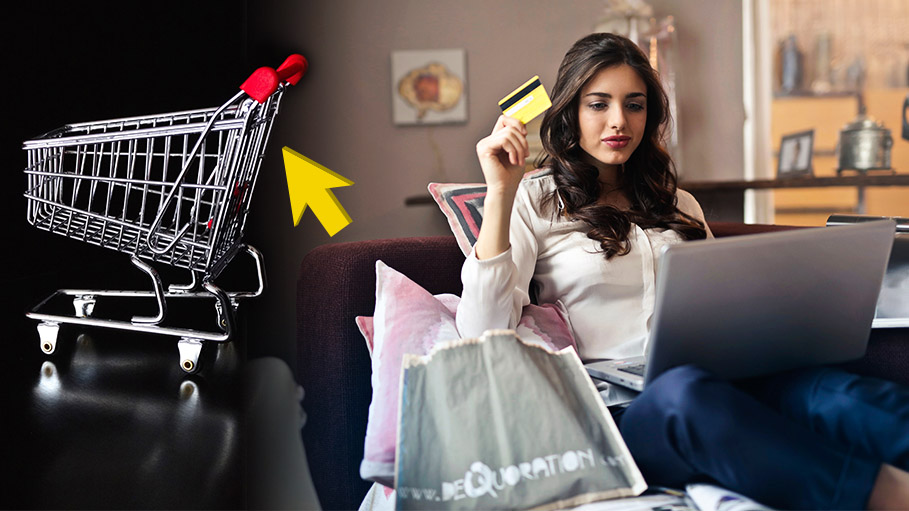 Countless numbers of people run side businesses for extra income. When you run a side business, you enjoy financial freedom. Being your own boss offers a great sense of accomplishment. However, there is just one catch. Building a business takes time.
If you are thinking about building an e-commerce business for your side income, you must think of building a strategy first. Building an online business can be difficult. The work pressure grows even more when you are already in a full-time job.
The pressure of full-time job can kill the e-commerce dream. However, don't just say goodbye to your e-com business. There are ways to deal with the pressure of full time and handle the online business.
Here are ways to handle the e-commerce business on a part-time basis and get a full-time result.
Be a Smart Worker
Even if you have just started and it is a small venture, you must treat your business as a large one. This does not mean bragging about it. This, in fact, means, doing what every business owner does. You need to create plans for the business. You need to create a timeline for the project execution. You need to set goals for the business.
Most of the business owners fail at the first stage. They don't create a business plan. It has been seen that creating a business plan expands the chance of getting success. This is why – invest a little time in making future plans for your business.
To begin with, you need to create an outline of what you are going to sell. You also need to create the plan of how you are going to sell your products. So, when you are creating the business plan don't forget to include the below-mentioned pointers.
Shipping method

Promotion plan

Payment method

Employee base

Product pricing
How you are going to ship and deliver your products is an essential factor which you need to pay attention to. Before you start your e-com business, you need to create a solid shipping plan.
You will also have to create the promotion plan before your business gets started. In this digital marketing era, you need to have a strong digital presence to succeed in the e-commerce business.
Check out section is the stage where buyers are most likely to abandon the shopping cart. This is why you must have a plan for the payment. You need to decide whether you are going to promote cash on delivery or you are going to ask people pay before the delivery.
You are not going to handle the entire work alone. You will at least need some delivery boys. You can always outsource the work. But, you need to select the company for outsourcing.
If you want your e-commerce business to flourish, you need to price your product reasonably. Without proper product pricing, you will not be able to run your business successfully.
You will have to focus on both long term and short term goals if you want to have success in your e-commerce business. Write down your goals on milestone basis. Create plans for the first month, then for the first six months and then for the first year.
You will also have to create metrics to measure all your goals. Also, you must have an end goal and the target. Once you have made these facts clear, you will be able to create the breakdown of your business goals and the plans.
You must have a clear vision of what you want to accomplish this month, or in the next year. You must have some realistic dates for your deadline. You also must have a realistic vision for your business.
Once you have started using the due date and the plans for promotion, you will be able to find out your responsibility towards your business. You can create a visual board to make your plan. This visual will be able to show you what you need to accomplish and what you have missed out.
A visual board for business plan making will help you be focused on your task. Through this vision board, you will be able to allocate a specific time for your business. With this board hanging before your eyes, you will not be able to miss even a day. So, create this vision board as detailed as you can to make a commitment to your business.
Some business owners create time blocking on their smartphones. Using this time blocking they focus on their business.
Use Power of Automation
The problem with the e-commerce business is – even when you are away on your full-time work, it will continue to attract visitors' queries. In this case, you will lose out on valuable customers if you don't create a plan to take care of these customers.
So, you will have to offer some kind of solutions to your potential customers. Automation tools can help you deal with your customers' queries when you are not available.
Automation can take care of the daily and boring chores. This is why you can use some selected automation tools. These will keep selling your products even when you are not available in front of the computer to take care of the business.
If you explore, you will see that the other e-commerce businesses use multiple automation tools. Using the automation tools you will be able to track the customer behavior along with their movement. You will be able to gather data from the automation tools and use the data for the purpose of email marketing.
Additionally, automation tools can be used to send emails, schedule social media content posting. The right automation tool can help you send a response to the customer queries as well.
Lastly, when you are creating a strategy for the promotion, you need to find the social platforms which can bring you the right number of traffic. Some e-com website owners make the mistake of being on all the platforms. You don't have to be everywhere. You just need to know which platform can work for your advantage.
Get our hottest stories delivered to your inbox.
Sign up for Scrabbl Newsletters to get personalized updates on top stories and viral hits.