How Can You Use Instagram for Your Business – Tips for the Business Owners
Instagram is being used for business promotion. If you are not there, you are losing out on valuable connections. Here are some tips which will help your business profile to take a step forward on this visual platform.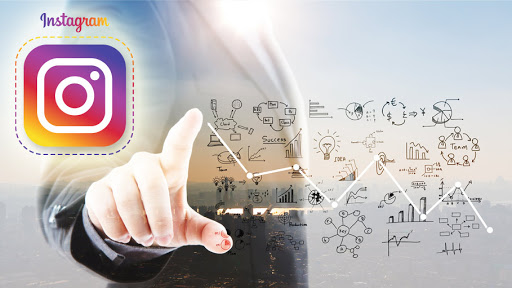 With slow yet steady steps, Instagram has reached its million users mark. In fact more than 100 million people use this social media platform every day. They have different reasons for hanging out here. Yet, they all make it a point to use Instagram. Earlier it had been an overused celebrity platform where they flaunted their engagement rings and current hair color. Because Instagram is a visual based platform, celebrities chose this one rather than Facebook or Twitter for their hang out zone.
However, the past couple of years have seen a different rise on Instagram. The experts have noticed that it is not only the celebrities who used Instagram to flaunt and boast, even the businesses are using the platform to connect with the world.
The opportunity Instagram offers is fascinating. You can live your entire life there in bits and pieces. The fragments which connect the dots of life, come alive on Instagram. This opens an exceptional path to the marketers.
However, because the platform is more based on visual effects, text takes a back seat here. This is the reason - many find Instagram daunting. It even frightens many marketers because, telling stories through images is not an easy task. Yet, if you explore the possibilities, you will see that the effort you make to learn about Instagram is worth the trouble. It does not only give you a path to proceed. it presents the entire world before you. All you need to do is follow the rules to master the journey.
So, how can you use this wonder path for your business? If you are new, this post will help you get started. If you are already on Instagram, you might get to brush up the knowledge you possess.
Set the Profile Right
Success in social media platform begins with the right profile setting. Many ignore the requirement. However, you need to take time to build your Instagram profile. From the DP you upload to the bio you write, you need to pay painstaking attention to each detail.
When you are uploading the DP, which is preferably the company logo, think about the mobile users. Those who will access it from their smartphones, will find the DP small. Therefore, it is your responsibility to upload an image which is prominent. Such an image is easy to see and appreciate.
Uploading Photos and Videos
Because Instagram is a visual social media platform, you would have to share photos and videos. However, here also you need to follow some rule of thumbs to make the content more appealing to the viewers. When you upload photos, make sure to use landscape or portrait style. It will give your photos more clarity.
It is possible to upload more than one video or photo at a single go. However, don't overdo it by uploading them all together. Viewers might not make the effort of viewing all your photos or go through all your videos. Take time in uploading them. Also, don't just go on uploading photos one by one at a go. This will irritate the viewers. Have patience and allow your followers a breather between each upload.
Media Editing
Uploading media should be an easy task. You hit the button and the media gets uploaded. Well, you can just hit the button and the media will get uploaded. However, it will not draw as much attention as you want. To get people view your post, to make them share and to make them come back for more, you need to work a little harder. You need to edit your media and make it suitable for the people.
Adding caption, which stands out makes a photo or a video stand out too. This is why before uploading anything, you need to invest time on creating the perfect caption. Adding location tag will make your video or photos easy to find. Whenever people will type the location, your post will appear in the search.
Tell Stories
Instagram is all about telling stories. When you are using this platform, you need to focus on storytelling. You don't have a choice, you see. However, how you tell the story makes a difference.
However, unlike other platforms of social media, this one encourages extra effort from the users. If you explore analytics report, you will see that more than 200 million stories get published on Instagram. To stand out and to make people hear your voice, you need to have a subtle effect on storytelling.
You can tell your story. This is what everyone else is doing. To make a difference you need to be really good at it. You can offer tutorial. When in doubt you can always tell people how to make something happen. Tutorials always help in drawing attention. You can give them upcoming news of your industry. When in doubt, when you have nothing to offer to your visitors, you can always offer discount.
Commenting on Posts
Yes, this helps too. You need to comment on other people's posts to make them comment on your posts. However, people usually comment on others posts and then forget to reply on the comments others are leaving. Make a habit of replying to the comments which people leave on your profile.
Turn Your Profile into Business Profile
Since you are using your profile to get more business, you must convert the Instagram profile into a business profile. A business profile offers the luxury of adding additional information to the profile. It is important that you use analytics to monitor your progress. Instagram analytics is free for the users. You can take advantage of this. The data you get from the analytics will help you proceed with future strategy making.
Lastly, don't hesitate to use tools which are available for better promotion. From photo editing tool to get hold of right hashtag, you can find anything using the right tool. These tools will assist you on your Instagram journey.
Get our hottest stories delivered to your inbox.
Sign up for Scrabbl Newsletters to get personalized updates on top stories and viral hits.