Intriguing Life Lessons From Eight Successful Women Around The World
There's a lot to learn from women. Get it from Eight Successful Women Around The World.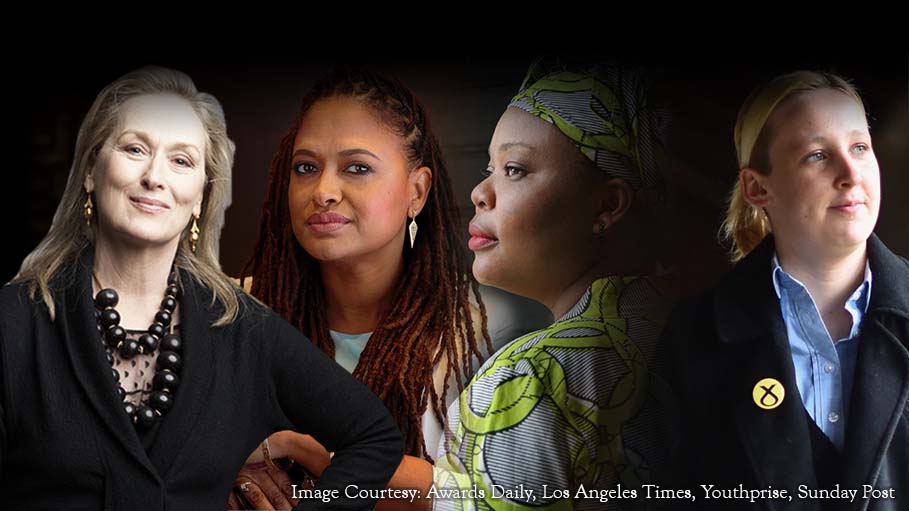 Meryl Streep
Wikipedia
The Academy-nominated actress says that she never wanted to be an actress. She wanted to be a translator at the UN. What interested her about acting was that she got the opportunity to delve into a character and in turn got the opportunity to get into the depths of someone's life. That was the most satisfaction aspect of her profession. She believes that people who are working in the industry should not be obsessed with their looks. One has to look at the bigger picture. Look at the various lives you are representing through the medium.
Samantha Power
Wikipedia
When she graduated from university in 1992, she saw images of bone-thin stick figures in camps in the former Yugoslavia. This moved her and that's when she decided to be a war correspondent even though she didn't know many languages. She was great in talking and this helped her in taking interviews in the local language. She felt that no other government can make a greater impact than the U. S. Government and it would be a wise move to get inside the government than trying to make changes from out. She served as the United States Ambassador to the United Nations from 2013 to 2017. Her advice to youngsters is to not decide on a job title and work towards it, but to develop interests and go deep inside instead of wide.
Mhairi Black
Wikipedia
Mhairi Black is a Scottish politician and has been the SNP Member of Parliament for Paisley and Renfrewshire South since 2015. She's also the youngest member in the House of Commons of the United Kingdom. She stated that her family has always been politically aware. She even marched against the Iraq war in Glasgow when she was just eight years old. She hates inequality of any kind and always analyses who is losing out in life. That's the motivation behind her work. She advises to try out new things and if you excel in them, keep going and see how far you can go. She says that there's a fine line between confidence and arrogance and her parents taught her to only be confident.


Tavi Gevinson
Wikipedia
Tavi Gevinson is a writer, actor and editor-in-chief of her online magazine Rookie which she created at the age of fifteen. Her mother was very creative and that's the reason why she was never afraid of creating things. She often experimented with her camera and tripod after she returned from school. Through her platform she doesn't want to tell people how to think or feel. She wants to tell her readers that they already have all the answers. She believes that if you want to do something, you should just do it. And one should not be afraid to fail because failure is what teaches you a lot.
Dame Athene Donald
Wikipedia
Dame Athene Donald is a professor of Experimental Physics at the University of Cambridge and Master of Churchill college. She says that it's fine to be undecided about your goals when you are just setting out in life. She believes that it's important to marry the right person and childcare is not only the mother's responsibility but it's a joint responsibility of both the parents. To grow and innovate, Science and Engineering is a must, according to her. She says "Our intake of women to men is nothing like 50:50, and I would very much like to improve the ratio."
Ava DuVernay
Wikipedia
Ava DuVernay is a film director, screen writer and founder of distribution company Array. She likes the independence that comes from doing things by yourself. At the beginning you might feel that you'll never be able to complete a task, but once you're at it, the job will be done. You just need to start. It will be messy but once you start you will reach an end, according to Ava There are not many black women film-makers around in the industry. So instead of giving up on work, she aims to do the work without support and in the process you'll attract like-minded people who'll help you in your journey.



Leymah Gbowee
Wikipedia
Leymeh Gbowee is a Liberian peace activist. She was disturbed by the civil war in 2002 and therefore the 30-year-old decided to organize a march in the capital that led President Charles Taylor to agree to peace talks. The women's actions led to the establishment of Africa's firs female president Ellen Johnson Sirleaf with whom Leymah shared her Nobel Peace Prize in 2011. She believes that more and more women need to step up and enter the political scenario. It is important to pay attention to our strengths and use them for the right cause.
Nimco Ali
FB page of Nimco Ali
Nimco Ali is the co-founder of a non-profit organization that supports women from communities that practice Female Genital Mutilation (FGM). She had an FGM when she was only seven years old. Around 2010, she moved to London and came across people who were working around FGM and this inspired her to open an NGO along with Leyla Hussein that worked on similar lines. She believes that the state needs to take responsibility to fight this organized crime as communities can't do much. It was in 2011 when she first said "I'm Nimco and I'm an FGM survivor." However, she didn't want the sympathy of people and she wanted to talk about survivors and not of victims. Even though she received death threats, she decided to continue her work because, if a girl disappears through infibulation, the world will never find out but if something happens to her, at least someone will know.
Get our hottest stories delivered to your inbox.
Sign up for Scrabbl Newsletters to get personalized updates on top stories and viral hits.