Killer Blogs that Rank High on Search Engine
So much is being said about the content writing. However, if you are not writing SEO driven contents, you are losing on search engine ranking. This is why, write to get proper SEO boosts.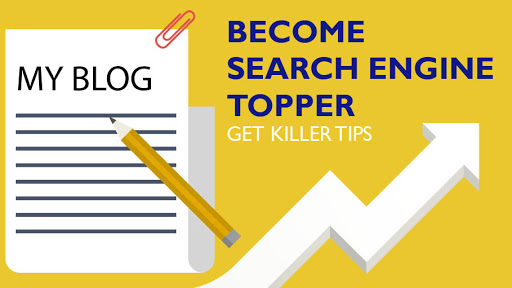 The fact, the harsh fact is, if you want to climb high on search engine ranking, you would need a lot more than quality content. Yes, quality helps in getting attention, but, depending on quality content alone, you will not get very far.
There are too many high quality contents online which don't get much attention. These contents are ignored by the search engine as well. Engaging content is good, but, you need to keep in mind the search engine requirement when you are writing.
Contents that get written for SEO boost, work in two important ways. These contents attract traffic. These also rank high on search engine.
It no doubt sounds good on paper. However, getting started might be a problem. If you are wondering how to do it, we have the answer. Dive in the blog post to find out about the content writing tricks for SEO.
Play With Keywords
For SEO boost, you would have to play with keywords. The fact is, there are too many of them. You have two ways to go about it. Either you can use the ones, which have proved to yield results in the past or you can experiment with new keywords. The problem with using old keywords is – just because these have worked in the past does not mean, these will work for you now. This is why, experts suggest to work with different types of keyword when you are writing for traffic and ranking.
However, if you are in a hurry and don't have time pondering over the unknown, you can use analytics to find what are the trending keywords. Google see around fifty thousand searches per second. To cut through this immense competition, you need to work hard. You need to find the keyword which will yield the desired result.
The businesses all over the world are using Google Trends to find the keywords that are trending. In case, you find that a keyword is not attracting traffic. You should pass on the keyword for the time being. Because, searches are unpredictable, the keyword might turn trending in the future. However, for the moment, you need to see what's trending.
Now, there will come a time when you will not find the right keyword. The ideas will not yield good result. At a time like this, you need to find what your competitors are doing.
Remember that the keyword which you think is the most obvious one, might not be the best targeted one. The Internet users opt for different phrases and words when they are searching for something. They use phrases that are known to the SEO world as long tail keywords. They use questions to find what they are looking for. This is why, you need to get creative with this.
However, the length or type of keyword depends on the industry type. Your industry might need short keywords for success. This you need to determine through research.
Ease over Perfection
This means switching off the inner editor when you are writing. Well, if you are a perfectionist, you will have difficult time dealing with this. But, pondering over perfection kills the readability. Readers, especially the web readers, love spontaneous writing. They are not going to curl with the blog post in winter night with a mug of coffee. They will scan the content, get their information and they will move over to another post. In a scenario like this, you need to present to your readers contents that are easy to read. Allow them to scan if they want. Trying to force your readers to read everything you have written, say till the end, can be a mistake.
Use subheadings for better reader experience. If possible add as many bullet points as you can. These kinds of contents when integrated with right keywords, make people come back for more.
Integrate Keyword, Don't Force it
Once the keywords get decided and the writing style is determined, you need to develop your content around the keywords. Topic plays a great role in attracting traffic. People want to learn something new from your post. Or, they simply want to get entertained with what you are sharing. It is important that you give them what they are looking out for.
Now, integrating keywords in a content is an art. You need to do this in a way that people don't even notice the existence of the keyword in the content. As you write, you need to remember what motivates your readers, what challenges them or what touches the core of their hearts. These are your tricks to make them read. If you have to force the keyword, you will ruin the essence of the content totally.
This is why, keyword choosing is a major task as some keywords present great challenge before the bloggers. If it is possible you can use the keyword in the URL. However, sometimes this seems like an impossible option. However, you can makeup this with meta description. Use the keyword in meta description.
Target Long Posts
Because this is the age of 10 second cars, you would think that readers prefer short crunchy contents. However, it is just the opposite. Readers don't even stop to read a paragraph of short content. The long blog posts and articles get more attention. It is not only readers, but the search engine too prefers longer posts with in-depth writing.
Internal Link
Linking other blog posts and articles are good enough. However, you should not forget the internal links when you are opting for better ranking. This helps your readers find out more of what you have to offer. Remember not to force a feed links on the top pages. Readers don't like such links.
You need to be careful about the links as well. If you end up overdoing it, you will lose your readers. Choose the links which will enhance the topic which you are writing about.
Lastly, an effective optimization strategy might help you beat your competitions. Right optimization strategy can draw attention of the readers and search engine together.
Get our hottest stories delivered to your inbox.
Sign up for Scrabbl Newsletters to get personalized updates on top stories and viral hits.