Launching a Digital Product – Step By Step Guide
A digital product launch is not easy. You need to work hard to develop the step by step roadmap. Here we have come up with some common steps that you would have to take to launch a digital product.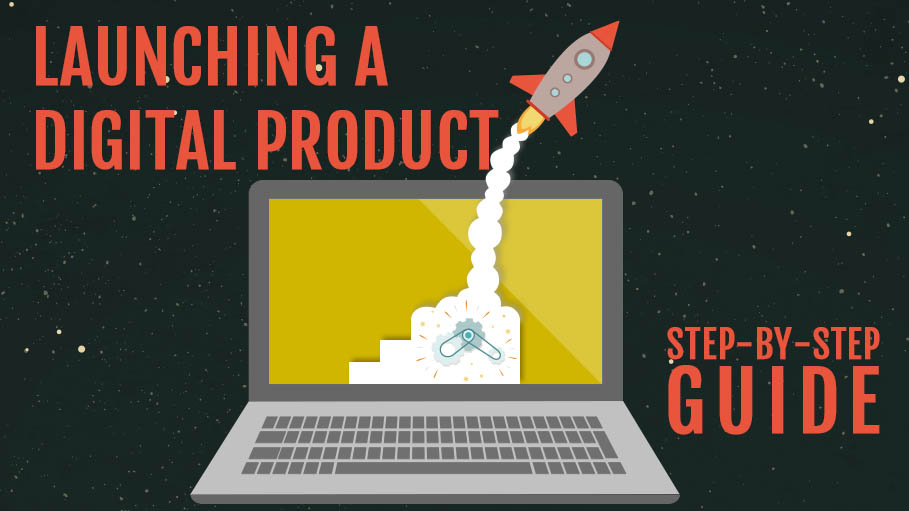 Digital products like apps, software, ebook, video series and webinar are valued in the digital world because of the recycle value. These products can be used over and over again. These products are also great when you are looking for brand loyalty building. To generate better conversation the modern marketers use the digital products.
However, there is one important question which many ask. How do you launch the product? It is at the launch most of the marketers fail. If you the launch is not attention grabbing, you would not be able to get desired success through your digital product.
If you are planning to launch an ebook or a video, you need to take it step by step. You need to know that any good thing take time to develop and yield result. It also takes time to offer your digital product the right digital promotional boost.
You will find a lot of information about the launching method of a digital product. Some of the information that you gather might mislead you. It is important to know which information to use and which one to ignore. Here you will get a step by step guide about a digital product launch.
Step One – Checking Point
This is the stage where you are almost done with the video series or ebook. This is the most important stage where the strategy and planning takes place. The launching plan should begin from keyword research. You need keywords for optimizing the video or the ebook. Additionally, you need to find keyword for the blog posts and guest posts which you are going to use for the promotion of the product launch.
Developing a funnel for conversion will be helpful as well. Here you need to come with multiple landing pages to develop the conversion funnel.
When you have a detailed keyword list, you will be able to use it to develop your marketing strategy. Additionally, using the keyword list, you can brainstorm more marketing ideas.
Many marketers end up making a detailed editorial roadmap. This can be a mistake as such a roadmap can overwhelm anyone. If this is your first digital product launch, you need to hold the temptation of creating this roadmap just yet. There will be time for it.
Step Two – Marketing Roadmap
To promote the digital product you want to launch, you would need some important items. Newsletter is one of the tools which can help you reach out to the people. In fact using the newsletter, you can attract a lot of attention towards your digital product.
You would have to craft the press release and announcement letters at this stage. You will also have to decide on the free gifts which you are going to distribute among the people.
Step Three – Releasing Hints
Once you have created your marketing roadmap, you need to make sure that your website is ready. You would have to test the website loading speed and the content before you get to the stage three.
After you have made sure that the website is ready for the mass attention, you can get started with the teasers. Here you can release a little hint of the product that you are about to launch.
Those who are getting ready to launch an app would benefit from releasing prototype hints. This will make people want to know more about your product. The modern day IT companies are going this way only. They offer prototype views of the product that they are going to launch. This trend has proved to earn a lot of leverage to a product launch.
Those who are releasing a video series or an ebook can have it easy. They can just release a little of the content for the benefit of their audience. A full page view of the ebooks can be effective as well.
Step Four – Getting in Touch with the Influencers
Because 2018 is all about influencer marketing, you need to have one attached to your product launch for success. At the stage four you would have to get in touch with the influencers with the product launch ideas. Also, you need to try to find out the platforms where you can display your product. Here guest posting comes to effect. You would have to find the bloggers with reader base. These bloggers will give you the required attention. If you can convince them to allow you to write a guest post for their product, you can attract a large number of people.
Step Five – Editorial Roadmap
Well, finally you have reached the stage where you can create your editorial roadmap. Here you would have to invest time. A specific roadmap will ensure that your product launch is without any error. The more you spend time creating this roadmap, the better it is for you.
Time to time you need t refer to this roadmap. This will help you remember whether you have forgotten anything important. When you are launching a product, you would have to take care of a lot of things. In such case, it is easy to forget things.
This is also the time when you get started with the promotion. Here you can start talking about the product that you are about to launch. From teaser to full length promotional content, the journey will teach you a lot about what people expect from a product launch. You need to use this knowledge at the show time for success.
The last stage is for building hype for the product. You need to go all out at this point. To appeal to the audiences' interest, you need to explain what they can expect from your product. The beneficial aspect of the product needs to be explained at this stage as well.
If possible use the reaching power of Quora. You can show your expertise through this platform. You can also use the platform to educate people about the product that you are going to launch. You would also have to spend some money for paid advertisement. This will ensure you reach a large number targeted people.
Get our hottest stories delivered to your inbox.
Sign up for Scrabbl Newsletters to get personalized updates on top stories and viral hits.