LG Confirms to Unleash 88-inches 8K OLED Panel at CES 2018 in Las Vegas
LG, the Korean consumer electronics titan has just confirmed its plan to raise the curtains for its newest and biggest TV yet, with an 88-inches 8K OLED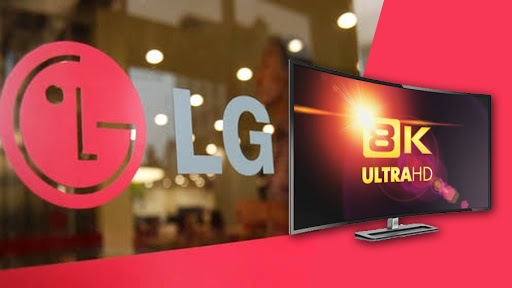 LG, the Korean consumer electronics titan has just confirmed its plan to raise the curtains for its newest and biggest TV yet, with an 88-inches 8K OLED (organic light-emitting diode) display panel sporting the world's largest TV resolution at CES (Consumer Electronics Show) 2018 in Las Vegas, Nevada as reported by South Korea news outlet Korea Herald a few hours back. The highest resolution on commercial televisions so far is 4K or Ultra HD, which is what TV manufacturers are pushing in their flagship models. With the release of its new display panel, LG will hopefully be the one to lead the 8K resolution (which implies that the screen has a resolution of 7680×4320 pixels) market this year. This new TV will literally as well as practically bestow LG the numero uno status quo in the OLED display segment, at least as far as big panels are concerned.
Why did LG decide on this model?
According to LG,
It's actually easier to come up with 8K resolution for an OLED display than a liquid crystal display (LCD) panel.

LG used OLED for its new display because it does not require additional investment to manufacture.

Additionally, the panel won't be needing extra power to work. Hence, power consumption won't be an issue for consumers.

LG has also addressed the issue that many industry sources have with 8K technology. Regarding the said limit to OLED's ability to adopt 8K at 33 megapixels per inch, which is four times the resolution of 4K displays, LG Display says it managed to come up with the 88-inches panel using an innovative process it developed on its own.
What to expect from LG at the CES 2018?

It's quite evident that LG is working hard in making its presence very prominent at CES this January 9-12. Prior to announcing its 88-inch 8K display, it has already introduced the upgraded models of its famous monitor lineup with Nano IPS technology. The company is showcasing its 32-inch UHD 4K monitor (model 32UK950), 34-inch UltraWide monitor (model 34WK95U) and its QHD gaming monitor (model 34GK950G) at the Las Vegas mega event.
In addition, LG is also grabbing the chance to unveil its new premium audio devices lineup at CES. There's the ThinQ Speaker that features Google Assistant and the new SK10Y soundbar that's designed to seamlessly blend with LG's high-end TVs. LG is also launching its portable PK series and all-in-one party machines next week.
What does the competition say?
The television manufacturing industry is witnessing several innovation similar to the smartphone market. Now we have curved screens, 4K resolutions, multiple HDR standards, and quantum or nano particles. LG's closest competitor, Samsung, has already moved from OLEDs to QLEDs (Quantum LED), for its TVs, leaving LG as the undisputed leader in this space. When it comes to small OLED screens, however, Samsung's Super AMOLED panels for mobile devices has had a fair success story as compared to LG.

This announcement comes at a time when LG is ramping up its OLED operations and increasing its production capacity. For the first time, it will be setting up its first OLED plant outside of Korea. The new facility in Guangzhou, China, has been recently approved by the Korean government as part of the two countries' attempts to improve relations.

Looking at the statistics, while LG's 88-inch 8K OLED TV is ready for CES 2018 this month, it's going to take some time before it becomes ready for the market. Also this is not going to be a product for regular consumers, rather meant for premium segment. Let's wait to hear more on the pricing and go-to-market plan for this new product.
Get our hottest stories delivered to your inbox.
Sign up for Scrabbl Newsletters to get personalized updates on top stories and viral hits.