Meghan Markle: A Multifaceted Personality
From the moment, Clarence House broke the 'engagement news', people worldwide are eager to know more about the sassy 'to be bride'. Here's all you need to know!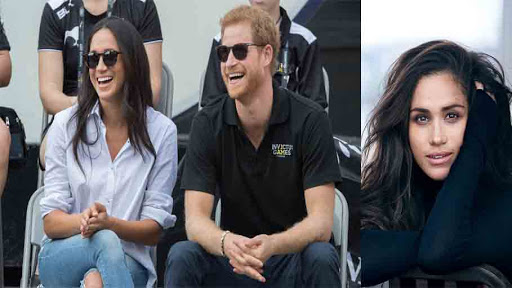 From the moment, Clarence House broke the 'engagement news', people worldwide are eager to know more about the sassy 'to be bride'. Questions concerning her background, her education qualifications, profession and past life are hounding the minds of 'Royal fans'. They are keen to know more about her her dynamic personality.
Meghan Markle's journey
Rachel Meghan Markle is an American actress and a model who was born and raised in California. She now resides in Toronto, Canada. She was born on 4 August, 1981 which makes her 36 years young. Meghan Markle is not just a pretty face in town. She holds a bachelor's degree in theatre and international studies from the Northwestern University near Chicago.
The charming actress has been acting for the legal drama series Suits since 2011 as Rachel Zane. The character 'Rachel Zane' has been close to heart till date. She also acted in a sci-fi thriller Fringe as a special agent. Prior to acting, she had the experience of working as a freelance calligrapher in order to support herself.
She's divorced and this would be her second marriage to Prince Harry. After about seven years of dating, she tied the knot with actor Trevor Engelson in September 2011. Unfortunately, their marriage lasted for a short duration of only two years. The pair got divorced in August 2013. The divorce was probably a painful phase for her.
Childhood memories
Meghan Markle is proud of her 'mixed' background. Her dad is a Caucasian and her mom is an African American. She had mentioned earlier that she's embraced her mixed race identity and she's proud to be a mixed race woman. A living example of the notion that that one must not be afraid to embrace their true identity. Her mother Doria Ragland works as a psychotherapist and yoga instructor and her father Thomas W Markle is an Emmy Award winning light director.
Childhood phase may not have been easy for her as her parents divorced when she was only six years old. She's the only child of Doria and Thomas. Nonetheless, this didn't stop her from growing into a loving and kind child to her parents. She's close to both of them. Apparently her father's work had influenced her career choices to a large extent. The pictures of her with her parents speak volumes of her relationship with her mom and dad. Lucky Parents aren't they?
Following the engagement announcement, her parents released a statement that read: "We are incredibly happy for Meghan and Harry. Our daughter has always been a kind and loving person. Too see her union with Harry, who shares the same qualities, is a source of great joy for us as parents."
A humanitarian at heart
A true humanitarian at heart, she became a World Vision Global Ambassador after travelling to Rwanda with World Vision in February 2016. There she taught students to paint with water colors. In fact since childhood, any issue that affected women and society at large, touched her heart. Her humanitarian ways could also be one of the prime factors, why Prince Harry fell for her. After all, his late mother- Lady Diana was a humanitarian too! Surprisingly according to a research compiled, Prince Harry and Meghan Markle are also distantly related. Isn't that cool?
In October 2014 Markle addressed about gender equality at an annual summit in Dublin for the One Young World non profit organization. She even coerced Procter & Gamble to change the tagline of an advertisement for a dishwashing liquid when she was just eleven years old.
The tagline claimed "Women all over America are fighting greasy pots and pans." Following this, some of Meghan's male classmates remarked that a woman's place belongs to the kitchen. "I remember feeling shocked and angry and also just feeling so hurt. It just wasn't right and something needed to be done," she said in a speech. She wrote letters to Hillary Clinton, lawyer Gloria Allred, journalist Linda Ellerbee and Procter & Gamble. The tagline was later changed. Thanks to her efforts at such a young age.
The blind date !
Meghan and Harry were set on a blind date by a mutual friend. In the beginning the pair didn't know much about each other. Harry had never even watched the show Suites. And the same goes for Meghan. She had no clue about how he was and had less understanding about the Royal family. Despite these factors, they both decided to commit very early in their relationship. Their blind date was followed by back to back dates and after four weeks Harry invited Meghan to join him in Botswana.
"And we camped out with each other under the stars. She came and joined me for five days out there, which was absolutely fantastic. So then we were really by ourselves, which was crucial to me to make sure that we had a chance to know each other." said Harry.
They never went longer than two weeks without seeing each other. The two lovey-dovey pair are inseparable now and their fairy tale story now has a happy ending. Meghan plans to retire from acting after her marriage to Prince Harry and she desires to devote all her time to humanitarian cause.
So, this was all about Meghan Markle- the multifaceted personality. We are sure she'll do justice to her role as the Royal Duchess and as a loving bride to Prince Harry.
Get our hottest stories delivered to your inbox.
Sign up for Scrabbl Newsletters to get personalized updates on top stories and viral hits.