Nick Jonas and Priyanka Chopra Seen Spending Time Together… Are They Dating?
Rumors are, the Indian actress is dating American singer, 10 years younger to her.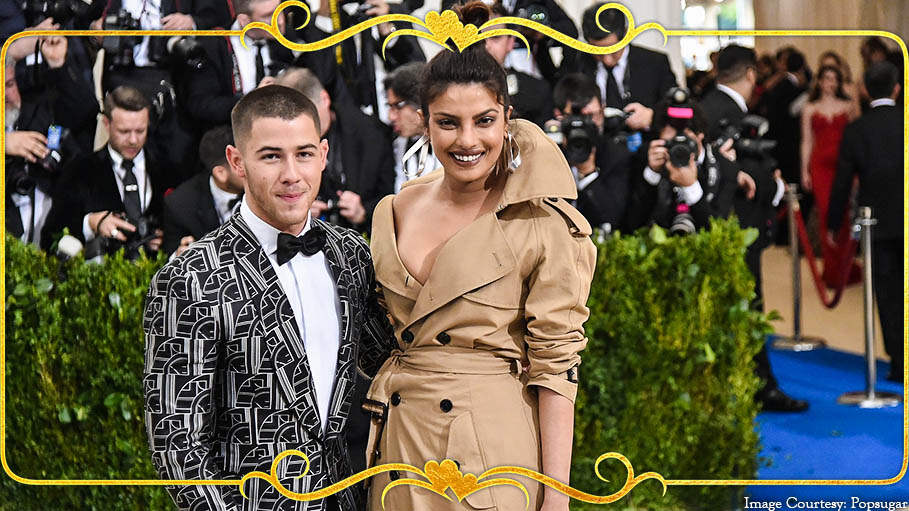 There is a new hot couple in the scene and they are none other than Nick Jonas and Priyanka Chopra. They were spotted together at the Hollywood Bowl on Friday, May 25 watching the Beauty and the Beast Live concert.
They walked in for the performance together, however, there was no PDA. They spent the time together watching the show and they also went to the concession together during the intermission. They were seen sneaking out together as the show was getting over. This was not just a one-time outing. Both were again seen together watching a Los Angeles Dodgers game cheering for the home team. They seemed to be happy and enjoying each other's company. Their rendezvous continued as they headed to the Pacific ocean for a boat ride with friends. In one of the pictures, Priyanka is seen cuddling next to Jonas. They looked quite comfortable and cozy together.
Is it a "Platonic" relationship?
Priyanka and Jonas know each other from before. They had walked the red carpet at the Met Gala last year wearing Ralph Lauren designs. However, last year she put an end to all rumors about them dating when Jimmy Kimmel questioned her about in his show Jimmy Kimmel Live. During the conversation, she called their relationship "Platonic."
But this time it doesn't seem platonic at all, spending the memorial weekend together followed by LA Dodgers and then the cozy boat ride, everything points to the fact something special is brewing between them.
What is it with The "Chains" singer and older women. It seems Jonas love women who are strong and independent. He once dated 38-year-old Kate Hudson and quite recently was linked to 34-year-old Armenian beauty Angela Sarafyan. Now he seems to be smitten by the 35-year-old Indian beauty Priyanka Chopra.
Social Media reaction
The news of Priyanka and Jonas dating has taken the social media by a storm.
A person wrote, "Just saw Priyanka Chopra with Nick Jonas at the Dodgers game, predicting them to be the hottest couple of 2018."
Another one tweeted a meme and wrote, "Priyanka Chopra: I'm staying single until you see a ring on my finger | Also Priyanka Chopra: *is being seen holding nick jonas' hand and cuddling up to him*".
One tweet read, "Honestly I don't ask for a lot of celebrities and their courtships but if Nick Jonas and Priyanka Chopra aren't actually dating and this is some sort of "just friends" thing, I will be so upset".
A few are not happy with link-up as they feel Jonas is too young for Priyanka.
One user wrote, "Tom Hiddleston would've been better…nick is a boy."
Another wrote, "Babysitting Nick Jonas".
Let us see where this relationship leads to and whether it will work out for both of them.
Meanwhile, Priyanka who doesn't discuss her love life is working on her Hollywood projects- 'Isn't It Romantic?' and 'A kid like Jake'.
Get our hottest stories delivered to your inbox.
Sign up for Scrabbl Newsletters to get personalized updates on top stories and viral hits.