North Korea to Dismantle Its Nuclear Sites
North Korea will block all entries to the sites and remove all posts including observation and research institutes.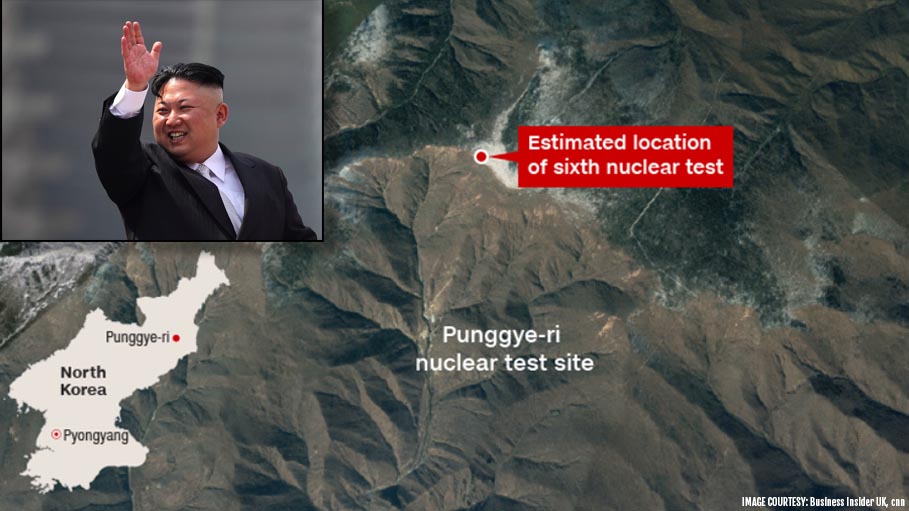 North Korea has finally announced its plans to officially dismantle its nuclear sites by the end of this month in the presence of foreign media, thereby clearing all demands, US President Donald Trump has put forward before North Korean leader Kim Jong-un before they sit for talks.
The North Korean foreign ministry in a statement issued recently said, that the state authorities would put an end the nuclear operation sites by using explosives to break the tunnels, which are used during the nuclear tests. For the preparation to dismantle the sites, North Korea will block all entries to the sites and remove all posts including observation and research institutes.
Kim himself is looking into this and giving directives. His move to officially decommissioning of the nuclear sites in the presence of foreign media in its sensitive military zone is a positive gesture ahead of his meeting with the US President Donald Trump on 12th June in Singapore.
US President Donald Trump said the announcement by North Korea is "very smart and gracious gesture" ahead of their summit next month in Singapore.
According to North Korean government statement, foreign journalists will be invited, so that they will be able to observe the shutdown of the nuclear facility where North Korea has tested several generations of nuclear weapons, this will be done "to ensure the transparency of discontinuance of the nuclear test", according to the statement released by the Home Ministry.
Journalists from United States, Britain, Russia, China and South Korea will be taken to North Korea by a special flight from Beijing, then to the nuclear site by a special train. "A ceremony for dismantling the nuclear test ground is now scheduled between May 23 and 25, depending on weather condition," the statement said.
This is North Korea's second action in a positive direction after the release of three US citizens held in its captivity for years. They were released during the US Secretary of State Mike Pompeo's visit to the North Korean capital Pyongyang to discuss the formalities before the US North Korea summit. Pompeo also said that his meeting with Kim was positive and that US government has offered economic support to North Korea if it gives up its nuclear weapon programmes.
North Korea also has pledged that it will open the way for airlines to route flights through its airspace. At the beginning of this month, the North Korean leader has already instructed the related department to start working on an air route between Pyongyang and Incheon in South Korea.
Though many experts are skeptical about the positive moves of North Korean controversial leader Kim Jong-un. As, in December last year only he announced the completion of his long-cherished dream of country's nuclear capability and now he is giving up all at the single gesture of United States.
Pyongyang also acknowledges the fate of the autocratic leaders like Iraq's Saddam Hussein and Libya's Muammar Gaddafi, who gave up their weapons but were toppled by the US, backed military action. Still, Kim seems not ready to think, but to obey so that he can get much from the summit with US President Trump.
Get our hottest stories delivered to your inbox.
Sign up for Scrabbl Newsletters to get personalized updates on top stories and viral hits.