Power of Reviews – What Your Small Scale Business Learn from It
Getting SEO boost can be a difficult task. This is why, you can use the tricks which the review websites use for better ranking and traffic.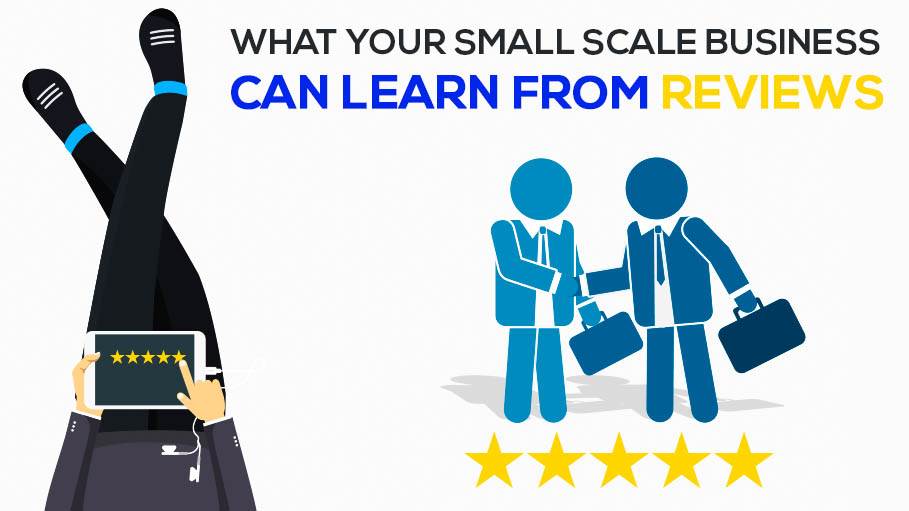 One thing you need to admit is – online world is getting crowded by the day. Each moment the noise is rising even more. In a situation like this, the small scale businesses face the key challenges. Breaking into this world and drawing attention, become immense challenge. How can you compete with the brand with unlimited SEO budget? This is the scary aspect which makes many startups spend sleepless nights.
The problem with the online world is multiple. It is not only a crowded world, everyone is using the same SEO tricks to get high search engine ranking. In this scenario, you can learn from the websites that publish review and product comparisons.
Here we have come up with some SEO tricks that the high ranking review websites use to get their name on the top of the search engine ranking.
Multiple Landing Pages
By now everyone has come to understand that location plays a great role in customizing websites for SEO boost. You can learn this from the review websites. The travel websites use this trick perfectly. They offer location based news and information to the visitors.
One thing you need to understand is – people have become smart with time. They have now learnt to visit the websites which offer location based information only.
If you make local landing pages, you open up the chance to attract more focused traffic. This has proved to be useful for many websites. When you target a particular location, you restrict your visitor pool.
You need to make this trick work for you. For the best effect make sure to come up with a detailed list of local keywords. To use these keywords, you need to use different landing page, dedicated to different location.
If creating multiple landing page makes you cringe inside, you must know that in 2018, Google will prioritize the websites with local landing page. Once you start exploring, you will find that most of the review websites offer local landing pages.
Review in the Search Result
People believe other people. They don't believe what you have to say for yourself. This is why, people will explore the review before they even decide to explore your website.
So, you understand that you need to use the reviews to get attention of the people. If you are opting for more business, you need to focus on getting positive reviews for your websites.
Many small scale businesses don't understand the power of review. They still wonder what review has to do with SEO. The thing is reviews make the clicking or buying decision easy. Even Google understands this psychology and this is why the search engine giant has decided to allow people to add their reviews in the search result.
So, now people can see the reviews before they even click your web link for better exploration. If you do this properly, Google will rank your business based on the positive reviews that you get from your customers.
Attracting Links through Resource Pages
Quality content can attract quality links. To get high ranking, you would need quality links. Resource page has gained such high value due to this reason. These are pages marketers use to offer information or educative guides.
At this point you need to make sure that the content you post on your website is relevant to your business and promotion objective. The content needs to have the ability to offer you high ranking. Google Trends can be a wealth mine for the people looking for relevant contents. This platform will give you a view of the topics that people are looking for.
Using Widget for Links
Embedded widgets can work like wonder when it comes to getting quality links. These widgets are like entrances through which people can enter your website. Even if the widget fails to navigate people to your website, you will at least get some quality links which will work for your web ranking.
Leveraging Contents
It is not easy to create high quality, unique content every day. If you find yourself facing this problem, you can use the people to get the pressure off you a bit.
Solicit reviews from the people. You can solicit guest blog posts as well. This will help you get unique content on a regular basis. You can use these for the purpose of the SEO boost as well. In fact, there are brands that pay to make people write reviews for their website. While this is not an option at the beginning stage, you can encourage people to leave reviews of your product or your service.
Amazon's sellers ask for reviews after they make a sale. They send out emails to the buyers asking them to leave a review of the product and the seller's service. This is a useful tactic when it comes to attracting positive attention.
If you look at TripAdvisor's marketing strategy you will understand this better. You will be able to understand how they use reviews of the customers get better SEO boost.
This website offers a detailed review system for the visitors to explore. You will also find question answer pages here which offer information about the restaurants.
Footer for Better Link
Footer of a website is valuable. This works like another menu bar. In case, you have something important to show to the world, you can upload the links in this portion. Experts encourage people to have a footer bar. This is because footer bars are capable of offering detailed information without getting in the way of the readers.
Use a footer bar with attractive design and people will surely explore it to get more information. One important fact to remember is – you need to make this bar easy to handle. Sometimes driven by the need to offer in-depth information, people cram this place with links and tabs. Don't do it. Allow people to browse with ease. You will get better leverage from a well designed footer bar.
Lastly, in confusion, you can spend some time to learn from the expert. Explore and see what the biggies are doing and then chalk out your roadmap.
Get our hottest stories delivered to your inbox.
Sign up for Scrabbl Newsletters to get personalized updates on top stories and viral hits.