Professor Turned Style Blogger: The 64-Year Old Accidental Icon Defines Fashion is Ageless
Lyn Slater, the fashion star and style blogger at 64 is giving a whole new definition of ageless beauty.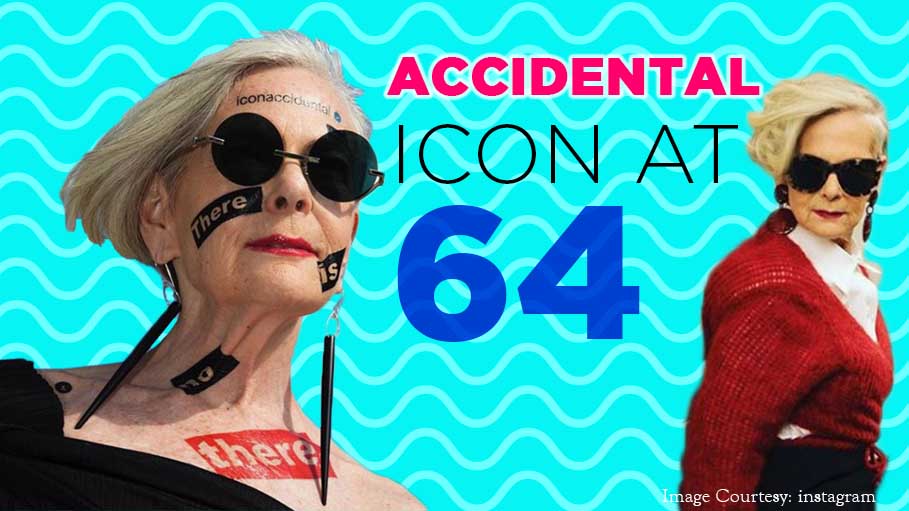 And you thought fashion is only restricted to the young class! Lyn Slater, the fashion star and style blogger at 64 is giving a whole new definition of ageless beauty.
Image: Instagram
She loves to call herself a common girl, (like us) yet, there's something so unusual about her.It's just today morning that I bumped into her story on Facebook and her point of view on life left me stunned! Think twice before calling her old. She possesses a very very matured personality, seen rarely.
Image: Instagram
Why Accidental Icon?
'Cause it all happened by accident. She told the media that she was attending a Fashion Week, a friend invited her. While waiting for the friend the media started taking photos of her. And by the time her friend arrived, there's already a crowd around her. People assumed she's someone from the fashion industry! Hence, Accidental Icon happened!
Image: Instagram
Lyn Slater, From Professor to a Style Blogger
Lyn is quite open about her personal life. Her marriage didn't work out and academics became a part of her life and profession. While working as a graduate professor at Fordham University she started her blog Accidental Icon. The inspiration came when people noticed and admired her for her amazing style and suggested that she should have her own blog.
Image: Instagram
Scroll down to watch her full video
Lyn doesn't care about her age and according to her, age shouldn't be limiting fashion for one. The fashion blogger, who's also a Instagram influencer exclaims, most of her followers are from the young generation and that surprises her! She reveals, her followers say, looking at her they don't get afraid to get old, anymore! That's what I call motivation!
Image: Instagram
On her official website Lyn describes herself as "somber", "romantic" and one who "has original style without being eccentric." As mentioned in her bio, she believes in accidental occurrences and in fate. All these, surely makes this ageless fashion star so very intriguing.
Image: Instagram
The present appearance of the Accidental Icon left me so curious that I started looking for the images from her younger days. But Google disappointed me in that. However, I'm sure she has been as much beautiful as now!
Watch her full video here:
Get our hottest stories delivered to your inbox.
Sign up for Scrabbl Newsletters to get personalized updates on top stories and viral hits.