Safi Shares Her Father's Battle With Parkinson's Disease Through Captured Photos And Takeaways
Safi Shares Her Father's Battle With Parkinson's Disease Through Captured Photos And Takeaways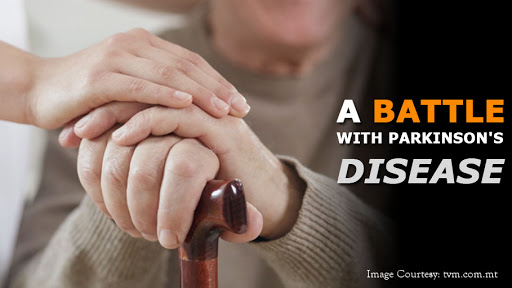 Safi Alia Shabaik's father was an immigrant from Egypt. He lived his life in America and gradually carved a successful life as a professor of mechanical engineering. He was caring, full of life and always made Safi laugh. Albeit, things started to take a turn for the worst for the Shabaik family. In late 2007, Safi noticed that her father was not himself. He didn't have the expressions he used to have. "His face wasn't as reactive", Safi says.
At the age of 71, there was a change in his personality and he was not his usual self. This was obviously disturbing for the family and Safi's mother suspected that he suffered a stroke. The family convinced him to visit the Doctor and only after undergoing a wide range of tests, he was diagnosed with Parkinson's disease. For a period of time, the family were able to look after him without much of a hassle as the symptoms were manageable but eventually the symptoms got worse.
The reversal of roles
Now, it was Safi's turn to take up the role of a caregiver. The person who was the caregiver and provider for several years now needed care himself. It was time to flip the roles. Safi had to feed and bathe her father. She calmed him down in his delirium moments. She says that taking up the role of a caregiver is tough. "It's difficult to see the person you knew your whole life change and become somebody you don't know because of a disease," she says. Safi rightly sums up these moments as physically, mentally and emotionally exhausting. Though the whole journey of looking after her father hasn't been easy, Safi has great takeaways from her personal experience.
Safi's takeaways
Caregivers must take breaks- Safi says that the role of a caregiver can be exhausting at various levels. Caregiving is a complex task that affects our minds and bodies extensively and if caregivers do not take care of themselves they'll implode, says Safi. Take breaks to rejuvenate yourself. It could be a simple stroll to the store or even going to the parlour to get yourself a haircut. Taking breaks furnishes you with the strength that your mind and body so badly requires at this new juncture of your life. It confers you with patience and resilience. When you take breaks, you get back to your patient with the much needed zeal and strength which is beneficial for the caregiver and much more beneficial to the patient.
Indulge in your passion alone or together - Safi is passionate about photography and it helps her to understand things better. Through her passion, she has captured the simplistic and hidden moments in American cities. She used her art to capture what the disease was doing to her father and how it was affecting their relationship. It helped her to understand the disease, understand him and it helped her connect with him. By doing so, she's understood the larger questions in life. She has understood her relationship with the father, her relationship with the world, what she wants for herself and what it is to have a good quality life. The photos are deep, moving and thought-provoking.
Separate the disease from the person- It's easy to get frustrated with the patient during difficult moments, but a patient's mannerism is because of the disease and it is not them. Separate the disease from the person and only then you'll be able to deal with their temperament. It's also normal to feel frustrated in these situations. Acknowledging these facts and a little adjustment will go a long way in looking after a patient.




Don't forget to exercise- Safi creates time for exercise by going to the gym or taking short morning walks. Though creating time for exercise can be a daunting task for caregivers, it is a must to include exercise in your hectic schedule. Physical activity reduces stress, depression, increases energy levels and sleep. This is exactly what caregivers need. Exercise dispenses strength for the right frame of mind and body to look after a patient who needs a lot of care.




You are not alone- Safi realised that many of her friends were taking care of their own parents who were suffering from diseases like Alzheimer's. This gave her courage that she was not isolated. That she was not battling this situation alone. It helped to know that there were many people who were going through similar situations like hers. She even connected with long lost friends who had similar stories to tell. Their stories helped her to heal emotionally.
Safi's personal story is a source of inspiration to thousands of caregivers who are struggling to take care of their loved ones. Safi's caregiving tips will come in handy for caregivers looking after patients especially the ones battling cognitive diseases like Parkinson's and Alzheimer's.
"When you're thrown into a situation where you have to be the strong one, you take the role. When everything is crumbling around you, somebody has to be strong", she rightly concludes.
Get our hottest stories delivered to your inbox.
Sign up for Scrabbl Newsletters to get personalized updates on top stories and viral hits.