Social Media Scoops Which Don't Yield Result Any Longer
There are some social media tricks which don't work any longer. You need to be aware of these or else you will keep using them without getting any solid result.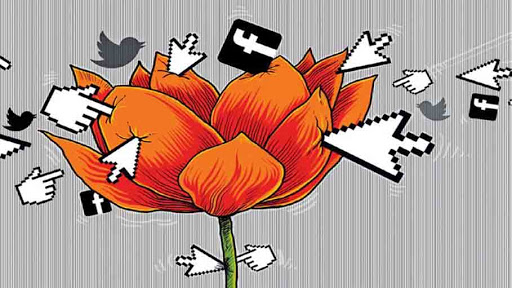 Marketers will do anything to get attention of the billions of social media visitors. For the purpose, they use various tricks. There are loads of online resources which will tell you how to exploit the power of social media to drive traffic to your website or your blogs. However, what many don't know or are not aware about is – most of these tricks don't work. Many used to work, you will protect. But, you need to consider that the time has changed. With time, visitors have changed and so has changed the social media promotion. What worked yesterday might not work today. Likewise what works today will not work tomorrow. Now, it is important that you know about the tricks that don't work anymore.
Hashtags
Well, this is going to disappoint a lot of you. Yes, hashtag works. No, too much of it don't work. There are experts who will insist on using hashtags. They will tell you that the more you use this tool, the better is your chance to get more shares. This advice has some truth in it. However, there is one little important fact which you need to remember before using hashtag for more share. A couple of hashtags do work like magic in reaching out to visitors and potential leads. But, if you overdo it, the same tool is sure to chase away traffic from your platform.
Another important fact to remember is – hashtags are effective only when you are using it in some specific platforms. Twitter is the platform for hashtags magic. Facebook or Instagram might not show similar result.
Using Same Content for All Social Media Platforms
This is one of the mistakes which often one ends up making. They use same articles or blog posts for Facebook, Linkedin and Twitter handle. This does not work anymore. You need to take a closer look at all the available platforms. Some content works for one platform while it does not work for the other one. Therefore, don't get lazy when you are using social media. Create separate contents for separate platforms of possible. This way you will be able to keep your readers engaged and interested about what you are selling.
Automated Messages Don't Work
On paper if you see, you will find that this trick is a great way to get hold of more traffic. However, if you keep digging and go in-depth, you will be amazed at the result which automated messages yield. People find such messages impersonal and unwelcoming. Overusing automated messages usually creates negative impressions. The number is pretty large for people to ignore it anymore. The social media experts are surprised that people still use this trick in hope to drive more traffic.
There might be a reason businesses still find this trick appealing. The concept of automated message comes with the promise of lesser commitment. This is the only way which promises to get more traffic without any personal interaction with them. This temptation drives people to opt for automated messages for better traffic and more leads. In case you find interacting with your audience a time consuming job, you should not try any communication at all. Automated messages are irksome after a certain time. Don't drive your traffic to unsubscribing.
Replying to Everything
Well, you see social media is all about interaction. Any expert will tell you that. However, there is a limit to this interaction. Some marketers think that they can get more people visiting their websites by replying to everything that is being said online. This is nothing but a sheer wastage of time. Of course, you must thank some of the visitors for the good things they are writing about you. Also, you must get down online if you find that a flood of negative comments have hit the social media. These are smarter ways to handle your visitors. However, if you think that answering every single comment will help you in some way, you are mistaking. This will give out the impression that you have nothing else to do but to monitor the comments.
Therefore, don't worry about all the comments that are flooding your blog or website. Keep an eye on the genuine comments only.
Timeframe Can be Superficial
If you sit and chat with a social media expert, you will get to know that there is time for posting on social media. The timeframe is like lifeline and no one is willing to cross the line. It is true that the social media posts get more hits between the 4 pm and 7 pm timeframe, when people are usually down with their workload. However, what about those who are working night shifts? Have anyone thought about them? More importantly, the time between 4pm and 7pm is considered the rush hour in the office. Everyone gets busy with the wrap-ups because they want to go home.
Visiting social media profiles or reading blog posts might not be in the agenda list of the professional hurrying to complete their work. However, no one is saying that timeframe does not work. It does. But, you need to have the willingness to find out whether any other time of the day drives better traffic or not.
Quality and Quantity
This is an eternal war which everyone is fighting. Should you post more or should you post only the good ones? To be frank, regular posting keeps a blog active. However, when you are posting just about anything, you are setting yourself up for trouble. People come back for quality. Yes, quantity works but if you have to sacrifice quality to post more, you need to refrain yourself. Never compromise on quality, even if you cannot post on daily basis, it's ok. But, post only quality content.
Lastly, you need to understand that social media is a vast subject. To use it, you need to know visitors' psychology. You need to know how they behave and what will attract them. Once you have understood this, you will be able to use social media with ease.
Get our hottest stories delivered to your inbox.
Sign up for Scrabbl Newsletters to get personalized updates on top stories and viral hits.