Starting E commerce Business in 2018 – What You Need to Know
An eCommerce business can earn you a lot of money. Here is a brief guide which will give you the right push.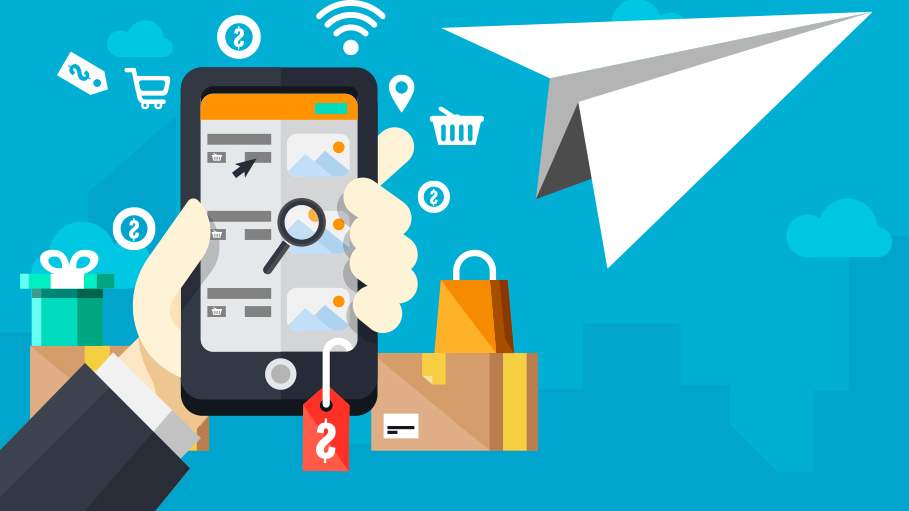 Financial independence is something which everyone looks for. The web world offers a plethora of opportunities for the people who are looking for a way to earn more money without having to answer anyone.
With a little effort, anyone can create a blog and earn enough authority to set up a steady earning method through online affiliated sell. But, here the question is – sell what? There are plenty of things to sell including, online course and services. However, the bad news is – the chance of gaining a lot of success through online course sale is not very high.
If you are eyeing high income, you would have to set up an ecommerce business. The reason, you should consider ecommerce business is – it has been seen that 70 percent people with buying capability believe that online shopping is better than traditional shopping. They believe that they will get better deal from the online stores. This is why it is time you should give ecommerce business a try.
Even though the percentage is impressive, you might have some doubt inside your heart. You must need to know whether ecom business is the right thing for you or not.
There are in fact too many setbacks which you might face while trying to run your business. Lack of experience is one of the challenges. You might not know which product to sale. This is another challenge which you will find yourself up against.
The major problem which frightens the aspiring business persons is – budget. If you fall in the same category, if you are scared that without capital you will not be able to run your business, this post is for you.
Learn About Drop Shipping
If you use drop shipping, you would be able to run your business without having to rent out a warehouse. Here you would have to possess the goods physically. The manufacturers in fact deal with the delivery. However, even though the deal seems a great way to get started with an online business, you need to be careful about some aspects of drop shipping business.
You must avoid suppliers who ask for monthly fees. Remember that monthly subscription for drop shipping supplier is going to be a great problem for the ecommerce startup businesses. Therefore, you should avoid it at any cost.
The processing time is important. This is the reason, you need to inquire about the processing time when you are getting started with your ecommerce business. Look for a supplier with the capability of delivering within a couple of weeks.
Validation is Important
This is a critical step. While getting started with ecommerce business, the entrepreneurs usually end up spending a lot of money on products that don't sale. This is a kind of problem which is common in ecommerce business. If you explore the biggies, you will be amazed at the collection of products these websites display.
This will give you an idea about the kind of products people will expect to find in your store. You need to make a wise selection of the products you want to sale. This might take time, but, this research is important.
The problem with the research is – people get impatient. They hurriedly settle with some products which they think will sale. But, this usually does not happen. Some products look good on paper only. In reality these products don't sale. If you end up spending money after such a product, you will be in trouble.
So, what should you do to take care of this problem? How do you avoid stepping into a pitfall like this? Mostly, people start with product validation. This is done to evaluate how much the product costs and how much money you should spend on the product.
To do this, you can use survey. This might take weeks for you to complete the survey. However, this is a necessary step. This step will give you the opportunity to make the right product selection.
Platform Selection
Platform selection is important because you would need a place to display your product and then make the sale. However, how do you choose the platform which suits your sales objective?
For this, you will have to compare different ecommerce platforms side by side. This will give you an idea about which platform suits your need. You can create an Infographic to have the assessment.
The best thing about selling through a platform is – you will be able to set your store up within minutes. You would not have to wait for the website development and designing. This cost less as well. Another advantage is – since the platform has already built a brand name, you will be able to cash on that.
Later when people know you as a seller, you can start your own website and start selling through it. The ecommerce platforms offer themes to design your store. You don't have to worry too much about the theme at the beginning. Rather focus on other aspects. Focus on price and quality of the products.
You can always change the theme and the appearance of the store later when your brand starts to expand.
Payment Method
You would need to decide upon the payment method when you are setting up your store. It is important that you do this after extensive research. There are several options which you can explore when setting up the store. Once you are done with the payment option set up, you need to focus on brand building.
Data Consolidation
You see, data is an important element which is required for the survival of the online businesses. This is why, you need to start data consolidation right after you have set up your online store.
Based on the data you collect, you can build up the email list for email marketing. However, before anything, you need to validate the data accuracy. There are countless tools available which can assist you in this.
Lastly, you need to have a social presence. If you are not on social media, people will not know about you. Keeping this in mind, you need to create your marketing strategy.
Get our hottest stories delivered to your inbox.
Sign up for Scrabbl Newsletters to get personalized updates on top stories and viral hits.