Stormy Daniels Reveals Details about Her Relationship with Trump on Anderson Cooper's- 60 Minutes
Adult star Stormy Daniels appears on Anderson Cooper's '60 minutes' to reveal details about her alleged relationship with Donald Trump, risking paying heavy fine to Trump's attorneys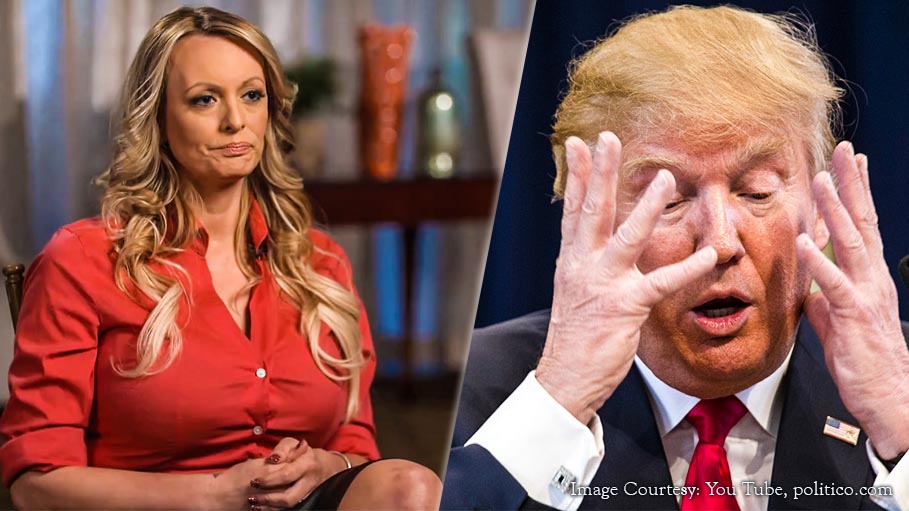 Adult star Stormy Daniels appears on Anderson Cooper's '60 minutes' to reveal details about her alleged relationship with Donald Trump, risking paying heavy fine to Trump's attorneys. She confessed that she needed to speak up because it was important to her to defend herself.
Stormy Daniels whose real name is Stephanie Clifford appeared on CBS's 60 minutes and spoke elaborately on her relationship with Donald Trump to host Anderson Cooper. She confessed that she was not a victim in the relationship. Daniels was introduced to Donald Trump at a celebrity golf tournament in July 2006. The couple had dinner and even had unprotected sex at his hotel suite that night. It was consensual. The couple stayed in touch after that and Daniels confessed that Trump was very much interested in her. Trump discussed a development of Daniels possible appearance on 'Celebrity Apprentice', and even made an advance that was sexual in nature, while talks were in progress. As for Daniels, she tactfully got out of the situation. The following month, Trump informed her that the 'Celebrity Apprentice' deal couldn't be worked out in Daniel's favor. The couple never met again.
The Life Threat
In May 2011, Daniels wanted to sell her story to a sister publication of 'In Touch Magazine' for $15,000 dollars. The story never ran however a few days later, Daniels was threatened in Las Vegas. While she was in the parking lot, going to a fitness class, with her infant daughter, a man approached her and said "Leave Trump alone. Forget the story." He then leaned at her daughter. "That's a beautiful little girl. It'd be a shame if something happened to her mom." And then he was gone. Daniels has never seen the man again.
Forcefully signed statements
She spoke about the agreement, she signed with Michael Cohen, to not reveal her story. Daniels signed the agreement 11 days before the election. She received $130,000 from the company created by Michael Cohen. She confessed that the agreement was appealing to her because it meant she would receive some money and she will not have to worry about the effects of the revelation on her child.
Surprisingly, the story of the payment became public, 15 months later and was released by the 'Wall Street Journal'; however Daniels confessed that she was not the source. Once the story was published, she was forced by her former attorney and former business manager to sign statements that Cohen released, denying the affair. She confessed that she signed the statement, even though it was a lie. She was told that if she didn't sign it, her life would be made a hell.
Now the payment is subject of complaints to the Justice Department and the Federal Election as ethic groups call it illegal campaign contribution. Daniels didn't answer whether she handed over the video images, email messages and text messages etc, as per her agreement with Cohen. She said that she was informed not to answer that question by her legal team.
At the end of the show Cooper tells her "The president watches 60 Minutes, if he's watching tonight, what would you say to him?"
Daniels signs of saying "He knows I'm telling the truth."
Watch the complete interview below:
Get our hottest stories delivered to your inbox.
Sign up for Scrabbl Newsletters to get personalized updates on top stories and viral hits.