Super Blue Blood Moon Eclipse: When and How to See It
Here's the timing to witness the Supermoon eclipse and how you can watch it LIVE!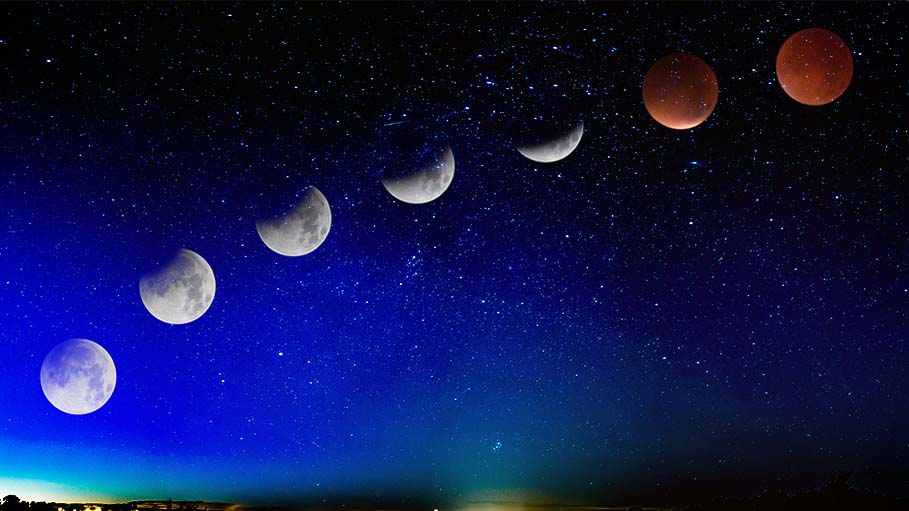 Year's most phenomenal, most awaited event is here - The Super Blue Blood Moon total eclipse. As per many, this rare event is going to take place after 150 years!
I'm sure you've already heard of the Super Blue Blood Moon total eclipse that will be occurring 31st January. Since past two months the internet is overflowing with information on this celestial event. Like, why it is called a Supermoon, why bluemoon, why blood moon, about the eclipse etc. In fact, in a previous article of mine Excited for the Super Blue Blood Moon? Know the Hidden Myths & Mysteries You Can't Ignore you will find a bunch of interesting and eerie facts about this rare event.
So, what's new this time?
It was this morning that one of my colleagues rushed to the office and started talking about the lunar eclipse event. His main query was when and how? You know the date, but do you know the timing to witness the Supermoon eclipse?
Many around us, just like my colleague aren't aware of the exact eclipse timings. So here I jump in. Why not give you the timings of the Super Blue Blood Moon eclipse.
Washington, DC: 7:15 am, EST
New York, NY: 7:05 am, EST
Chicago, IL: 7:06 am, CST
Kansas City, MO: 7:28 am, CST
Denver, CO: 7:12 am, MST
Phoenix, AZ: 7:29 am, MST
Los Angeles, CA: 6:57 am, PST
Seattle, WA: 7:44 am, PST
For our readers in India, the eclipse will start at 17:18 IST and will last till 19:37 IST.
But yes, do keep an eye on the local weather fellas. Clouds, rain predictions will totally mess up the show.
So, in case it's a bad weather case, or you're busy somewhere or the lunar eclipse will not be clearly visible from your area we have a different solution for you. NASA TV's live feed is definitely the next best option for you where you can watch the Super Blue Blood moon eclipse event absolutely live.
I just can't wait to experience the event today. Also, do share your experience with me.
Get our hottest stories delivered to your inbox.
Sign up for Scrabbl Newsletters to get personalized updates on top stories and viral hits.