Super Blue Moon Total Eclipse on January 31, 2018
A total lunar eclipse will occur on Jan. 31,with a blue moon, known as a Super Blue Blood Moon.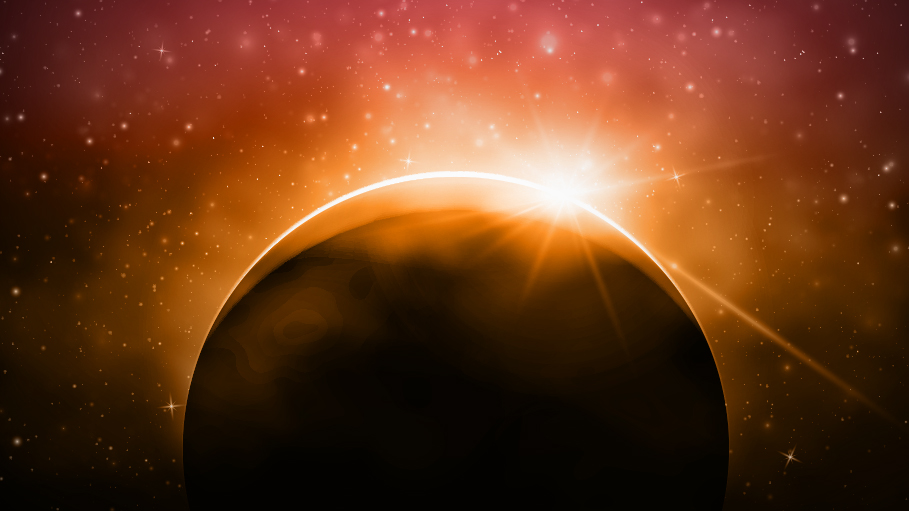 A total lunar eclipse will occur on Jan. 31,with a blue moon, known as a Super Blue Blood Moon.
This phenomenon occurs approximately once a month, or every 29.5 days. Sometimes it occurs twice a month. This event is known as a Blue Moon,
The last time we experienced a Blue Moon was in July 2015. However, in 2018, we'll experience not one but two of them, a phenomena that won't happen for another 19 years. The second Blue Moon will appear in late March.
What is a Blood Moon. When the Earth passes between the Moon and the Sun, it gives the Moon a reddish tint to it and this causes the Blood Moon . It's caused by the bending of the light rays around the Earth because of gravity, more commonly known as a lunar eclipse.When the Moon is at its closest point to Earth and appears to be bigger and brighter than normal, it is known as a Super Moon. The phenomena of a Blue Moon combined with a Supermoon is rare and is called a Super Blue Blood Moon. Supermoons generally only occur once every 14 months.
This kind of a phenomena was last seen in the Western hemisphere in 1866.
How often does a Blue Moon occur? A Blue Moon usually occurs once every few years if you go strictly by the definition as the second full moon of a calendar month.
However, how often can we experience two Blue Moons in a single year, as in 2018? For the answer, you have to look to a concept called the Metonic cycle. A Metonic cycle is a period of 19 calendar years (235 lunar months). After each cycle, the new and full moons realign themselves on or near the same dates of the year.
Therefore, 19 years from now, in 2037, we'll again have another Blue Moon.The January 31 full moon is not just a total lunar eclipse, or a Blue Moon, or a supermoon. It's all three … a super Blue Moon total eclipse!
This lunar eclipse will be visible in your sky before sunrise on January 31, if you live in North America or the Hawaiian Islands but if you live in the Middle East, Asia, Indonesia, Australia or New Zealand, this lunar eclipse will happen only after sunset on January 31.
The term once in a blue moon used to mean something rare but with this kind of occurence the meaning may change. Who knows?
Get our hottest stories delivered to your inbox.
Sign up for Scrabbl Newsletters to get personalized updates on top stories and viral hits.