The First Hundred Subscriptions through Email – Tips and Tactics
Cracking the first hundred email registration block is the most difficult one. Here are some tips to get started.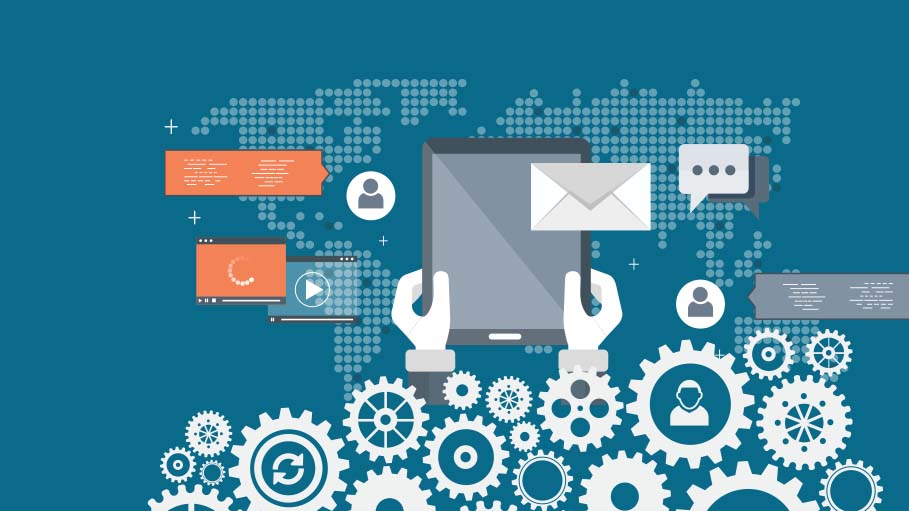 Unique content is the only way to attract traffic to a blog or a website. However, if people don't know about the blog or the website that you are running, writing regularly will not work. As a solution you can attempt to grow your email list. This is the surefire way to reach out to a large number of people in a short time.
However, here also you are going to face some challenges. You are going to face trouble in getting people to subscribe for the email newsletter. The first few subscriptions are always the hardest ones.
Given here are some tricks which you can use to lure people to subscribe for email newsletter.
The First Step
Well, what you need to understand is - the first step is always the most essential one. When it comes to email registration, you need to offer the visitors a sign up form. However, you need to understand that sign up form does not work any longer. You need to give the visitors more. Use your creativity when you are sending out the sign up form.
Here lead magnet can help you lure people to sign up. If you think that lead magnet only works for eCommerce business, you are making mistakes. This tactic works for the email marketing process as well.
So, what is lead magnet? If you have never used this tool, chances are you are not aware of the tactic. This is a powerful weapon and when used right, it can yield exceptional result.
Lead Magnet Decoded
This is something you use when you are asking people to sign up for your email newsletters. This is a reward or a gift which the users get in exchange for the registration.
Remember that people have been through this process before. In fact, they have been faced with the reward offer many times. This is why, you need to be creative about it. If you really want your email list to grow, you need to offer them something they value.
However, here is a word of caution. You need to deliver what you are promising. You cannot fail here. If you are promising a coupon, by all means, you need to offer that to your followers.
What Lead Magnet can Do for You?
If you are wondering this, you are right at this point. What this weapon can earn you? How can it help skyrocket your sale? You need to remember that to generate lead, you need to get traffic. The process of conversion begins with traffic generation.
Lead magnet has the power to turn the lead into a prospective sale. This is a wise way to build relationship with the people. This is a great way to let people know about your product and your services. Once people know you, there will be a great chance of making the sale later on. The buyer resistance will not be there because, people already know you.
It is important to remember that most of the web visitors are not willing to buy the products. If you don't get them fill out the sign up form, you will not be able to track them later on. This is why, make it a point to have a plan for email sign up.
Right Lead Magnet
Through study it has been seen that the right lead magnet needs to be capable of solving a problem. Once people know that you have the ability to solve their problem, they will come to you for more of what you have got to offer.
So, here are some ideas which you can turn into lead magnet for email subscription.
Tips or Contents
A simple sign up form does not have the power to make people fill it out and sign up. This is why, you need to offer some along with the form. You can offer a set of articles with the sign up form. You can also offer the visitors the access to your content library. The reward must be valuable to the people. They need to want the reward. If you cannot lure them here, you will not be able to make them register.
Offer Data
Data in the form of case study can help you get people to sign up for your email newsletter. Some marketers use the care study of their customers as well. They use these stories to solve some pressing problems. You can do this too. Invite people to talk about their accomplishments. This will motivate people to sign up for the newsletter.
Step by Step Guide
You have the option of offering step by step guide for some pressing problem as well. You can offer them tips to build the right business or writing the blog posts that get viral. The choice is yours. The idea is to give the visitors what they are looking for in one content. This way they would not have to go anywhere looking for the same tips.
Ebook
This is the most common reward which people offer for sign up. However, the power of ebook can make people sign up for your newsletter. Some marketers get frightened by the prospect of writing an ebook. However, you need to know that this need not be thousand pages long. You can create a 10 page ebook as well.
Online Course for Free
This is the new trend which the marketers are using. In fact, this is getting famous by the day as well. People do sign up for looking for online courses. However, you need to design the course properly. This can be video course. This can also be email course.
Professionally Designed Templates
Yes, you can offer this for better promotion. People are looking for ways to build social media connection. Templates help them create better bonding. This is why some companies offer templates and quotes as a reward for email sign up.
Lastly, the ideas are some of the ways to make people sign up for your newsletter. There are more ideas which you will eventually come up with as you get started.
Get our hottest stories delivered to your inbox.
Sign up for Scrabbl Newsletters to get personalized updates on top stories and viral hits.