Top 9 Ways You Can Boost for Your E Commerce Website
Engaging people can be a difficult task for the e Commerce websites. Here are 9 top ways you can go for better engagement.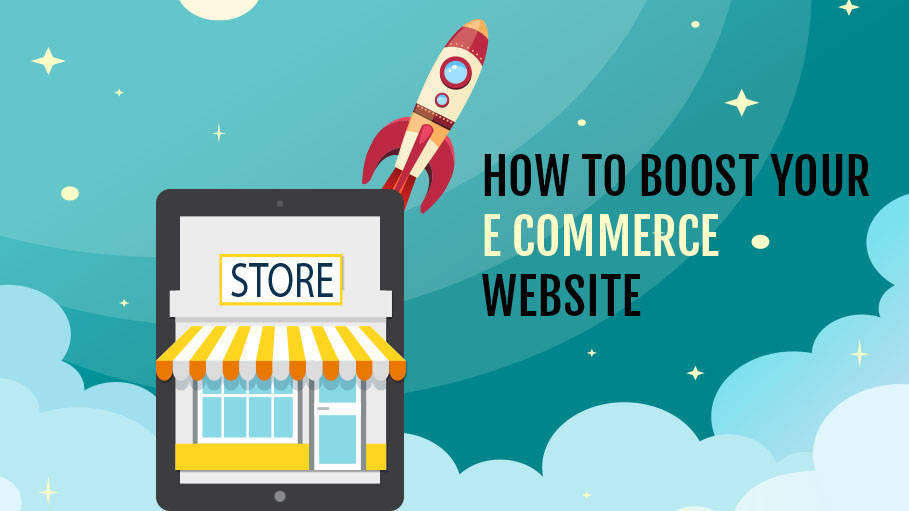 The main challenge with the eCommerce business is the constant change in the buyers' behavior. Another challenge which is growing by the day - is the choices. The buyers have a plethora of choices when it comes to eCommerce website. If they don't get something in your website or something does not strike them right, they can jump to another website. The last challenge which is certainly not the least is – Amazon.
So, what can you do to boost engagement and convert more leads? How can you make the buyers come to your website? How can you hold them there? Most importantly how can you make them buy from your website?
There are a lot of questions rising and nearly half the small scale ecommerce website owners are clueless about the answers. Yet, if you make effort, you will be able to find the answers.
Here are top 9 ideas which experts claim to yield result for you.
Use Lead Magnets
Well, the average eCommerce sale ration is not very encouraging. It encompasses around 2 percent. If you are very lucky, you will get to convert 3 percent of people. Now, it is normal for the rest of the people to ditch you in the middle. So, how can you capture those who are ditching you or leaving the cart in the middle?
The experts say that you can offer lead magnet to get these people back on the track. Here content marketing can help you drive people to your website. However, you need to think of traffic as possible leads for conversion. This is why, don't just plan for increased traffic. You need to think of the conversion as well.
So, what are these lead magnets? E book is one of the lead magnets which have proved its power time and again. You can use it along with mini online course or checklists. Here you have the freedom to get creative. However, when creating lead magnets, you need to focus on the value. Without value and relevance you will not be able to invite people to your website.
Loyalty Programs Go a Long Way
The fact is – one time buy does not work for a business. You would want people to continue buying from your website right? This is thinking long term. If you want a long term buyer and seller relationship, you would have to make people feel important. When they see that you value their presence, they will keep coming back.
A loyalty program will help you make you customer feel special. You can offer them rewards, not only for buying but for leaving comments or reviews as well. These incentives you would have to plan properly. If you can do right, the loyalty program will push your business forward.
Free Samples
This will never go out on style. People do appreciate free samples. They also appreciate giveaways. These are tricks which you can use to engage people and make them want to buy from your website.
The giveaway program can earn you a lot of social media boosts as well. You just have to promote the news well. This will make you look like a big deal. Captions like seasonal giveaway or get your free samples now, earn a lot of attention.
Quizzes and Contests
People love to get involved in the quizzes or contests. These are the ways you can expand your brand value. Run Instagram contest to reach out to the Insta Users. The contest promotion needs some special aspects. If you can fulfill these aspects, you will be able to get the promotional scoops.
Creating hashtag that will reach out to people.

Creating images or videos

Inspiring users

Using the right tool

Getting the legal aspects right

Displaying posts in the gallery

Obeying the rules
The Challenge
Well, this is a new tactic which the modern day marketers are using for better promotion. You can use it too. Create a challenge for the viewers. Invite them to join a fad. For example you can create a challenge of reading two self-help book in a month. Even if this does not get you any sale, you will be remembered for the creating the challenge. All you need to do is create a challenge wisely. Invite people to leave comments and feedbacks about the result. Here you can collect their email addresses for future marketing process.
Use Up Sell
While the business owners fear that high cost will get their sale down, a study has shown that upsell works. In fact, if you offer an upgraded product with detailed benefits, people are likely to buy or register for the product. High price can be a concern but people like to buy products for their quality.
Display the Sellers Who are Topping the Chart
Rather than limit the customers' choice by concealing the names and the contact details of the sellers, you need to display the names of the top sellers. Buyers, especially online buyers, value assistance. This is why, you need to show them how they can get the best quality product.
Interact with Customers
Nothing engages buyers more than quality interaction. This is why, you can use the chat bot to assist them in the buying process. Buyers will appreciate this effort and will come back to your website for more of your service. It is important that you remember the preference of your customers.
You Need to Reduce Risk Factor
Cash on delivery is the key factor which people look for when they are buying. However, don't limit yourself to the COD option only. You need to go beyond that and offer more. You can offer transaction security to your customer. money guarantee upon product return is another promise which the buyers look out for.
Also, make sure to reply to your customers' query. You need to deal with the negative comments wisely as well. If the customers' complaint has value, try to resolve it as early as possible.
Get our hottest stories delivered to your inbox.
Sign up for Scrabbl Newsletters to get personalized updates on top stories and viral hits.