Twitter Management Tips that Every Business Needs to Know about
If you are not using Twitter for your promotion, you are making a mistake. There are ways to manage your Twitter handle which will help you get more followers.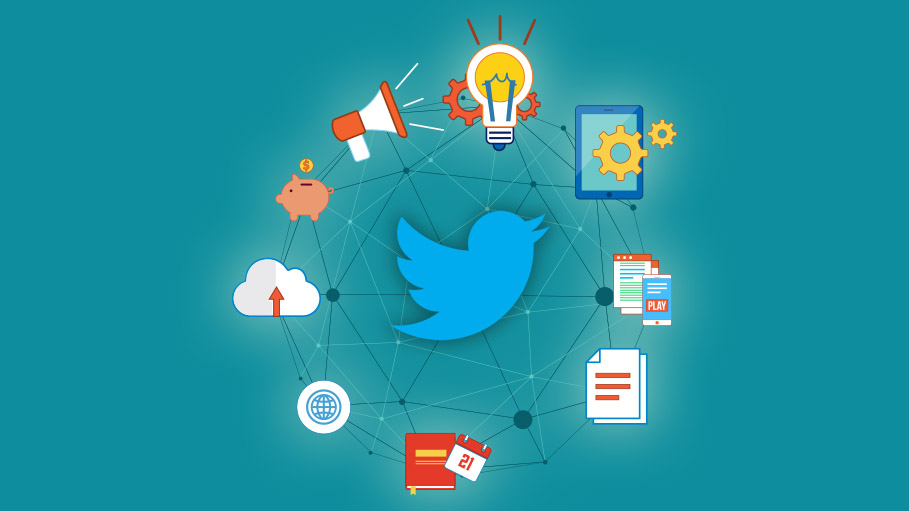 Twitter has been one of the most influential social media platforms. However, even though Twitter is not a new player in the market, some businesses are still reluctant to use Twitter for the promotion. There are two reasons for this reluctance. First they are not aware of the power Twitter holds. Second they don't know how to use Twitter. These two facts play together to make marketers, especially the young marketers, stay away from this powerful platform.
What people don't understand that to use Twitter for better promotion, they would just have to commit to it. So, in this post, we are going to show you why you must have a Twitter profile and how you can manage Twitter for your business promotion.
Before we get started, you need to understand one important fact. Now, quality is the only valued thing in social media. Quantity works but only when it comes with quality. Therefore, don't try to buy Twitter followers. This will be regarded as vanity matrix by the search engine. You will not gain anything from the numbers.
Effective Twitter Management
There are some rules which seem common, yet people forget them so often. Yet, just following these rules can take you a long way with your Twitter promotion.
Reply, Retweet, Re-Connect
To make Twitter work for you, it is important to understand one very important fact. Twitter is for making conversations. Here you exchange ideas, offer suggestions, appreciate ideas and solicit assistance.
However, when it comes to promotion, people usually end up talking about themselves. They don't allow others to join in the conversation. This is a mistake.
If you want people to follow you, it is imperative that you make an effort to converse with the people. You need to share their tweets and reply to their DM's. One important fact to remember when you are making conversation is – you should remember to exchange casual words. Here you should not use promotional scoops.
Following back is a promotional scoop which you can use for yourself. Make sure to follow people back when they follow you. However, it is important to check out the relevancy before hitting the follow button.
Quality Content
Twitter is all about witty one liners. You need to draw attention with continuous tweeting. Brands usually use the platform to offer informative and target oriented contents. This is a way to draw people to your profile and make them follow you. If they see that you are sharing quality contents, they will surely follow you back.
Readers like to gather information. This is the only way you can get better engagement. When using Twitter, follow the rule of sharing 80 percent information and 20 percent promotion.
Another trick which you can use is mixing text with images. Visual contents are powerful. They can draw a lot of attention when done right. Twitter offers limited opportunity of expressing your thoughts and ideas. This is why, you need to make sure to add images with the tweets to make them more effective.
Follow the Trend
It is all about what's trending. You need to find the trending topics to get better engagement. Yes, there will be times when you will go out of ideas. These are the times, you can seek assistance from the tools like trends.google or Storify.
While you are at it, make sure to do research on hashtags as well. For this you would need to use analytics. However, the use of proper hashtag is important because without it your tweets don't have the chance of reaching a lot of viewers,
Promote the Handle
Instead of promoting tweets, you need to promote the Twitter handle itself. You need to make the Twitter handle attractive. Once you are done with the header images and profile pictures, you need to mention your Twitter handles everywhere. If you have a Facebook page you can link your Twitter handle with the page. Also, your brand website must display the Twitter handle.
Reasons to Use Twitter
Now, you may ask why should you use Twitter at all? The question has become obvious due to the recent rumor of Twitter being in decline. The platform might have faced a little tremor but you still need to have a Twitter profile for your business. The main reason for this encouragement is – you not find another platform which offers more intellectual users.
Getting Viral is Easy Here
Twitter has the power to get you millions views and shares. One single tweet can get shared by millions of people in a minute. This is one of the reasons you should always include Twitter to your promotion strategy list.
However, to make your tweet go viral, you would have to use specially designed tweets. Add images and tweet at the right time to make the best out of your Twitter profile.
So, what kind of tweets gets most of the attention and share? It has been seen that tweets that display links get a lot of share. In fact people love such tweets. Tweets that offer news get a lot of share as well.
Twitter for Customer Support
This is another reason for using Twitter. You can use this platform for better customer support. However, you need to keep in mind few facts. Timing is important. This means you need to post when your customers are usually online.
Seek help from retweet options and hashtags. These will help you build a large follower base.
Building Relationship with Influencers
If you are eyeing a great relationship with the influencers, this is your best platform. Here you can find the influencers and make personal connection with them. However, you need to go slow here. You need to offer them help before asking for their help. You can share their tweets or curate their products. These are the tricks to build better relationship with the influencers.
Lastly, don't just set up a profile and then forget all about it. This is a bad strategy. Even if you don't get success at the initial stage, you need to keep going with the tweets and sharing.
Get our hottest stories delivered to your inbox.
Sign up for Scrabbl Newsletters to get personalized updates on top stories and viral hits.