Types of Influencer Marketing Campaigns to Use in 2018
With all the buzz about why influencers will be the best bait in 2018, people frequently forget how they can use the power of influencers. Here you can get some ideas about using them for your brand promotion.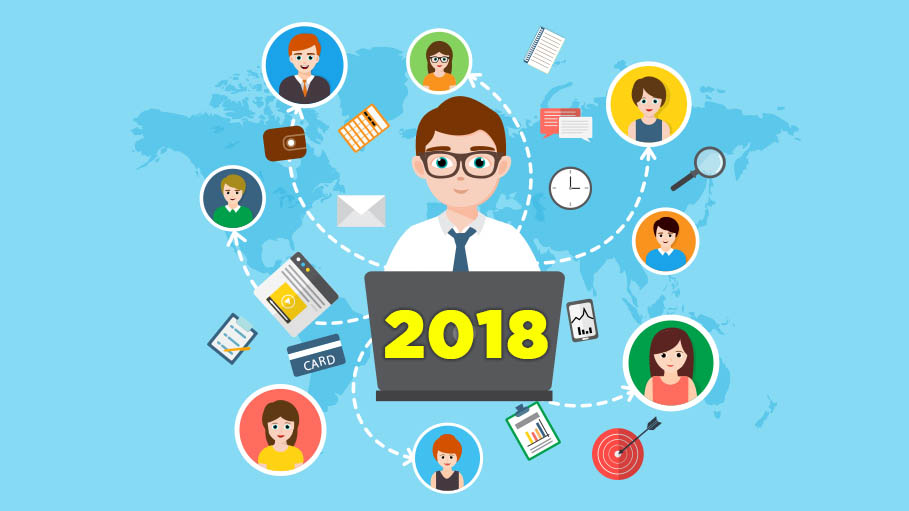 The buzz around the town is 2018 will be dominated by the influencers. The experts are spending countless hours trying to decipher why on earth influencers' marketing is getting so much importance. Amidst the plethora of why's, people forget to shed light on the how's.
To survive in 2018, you need influencers' assistance. But, the question is how can you use the influencers. You get in touch with them, you get them sign the contract and then what? How do you proceed further? What do you do? Too many questions don't you think?
Well, to put your mind at ease, we have come up with an elaborated report. This post will give you a quick look at some ideas, you can use while working with influencers.
Discount Coupons and Codes
The objective, the primary objective of attaching influencers to your marketing campaign is to drive up the conversion rate. This is the same for everyone. However, you need to help the influencers to motivate people to buy. This can be done with a structured incentive strategy. Here you can try to make an offer the buyers cannot refuse.
Discount is the greatest motivation which can make anyone hit the buy button. This is the foundation upon which the entire e commerce industry is standing. Therefore, you need to plan this out properly.
Have a separate discount plan with each of the influencers you are working with. This they can use to influence people to buy. Affiliate marketing is another way to plan out your influencers marketing. This is an effective way to monitor ROI.
Ambassador Role
If you are new to this domain of marketing, you need to know that marketers work with influencers in two ways. They either sign the influencers for a short term session or they hook the influencers for a long term.
Long term contract is more beneficial for both the parties. Once the influencers get attached to a brand for more than a year, they become the front face of the brand. You can use the face value to augment the conversion rate. The role will eventually turns out to be like endorsement role which celebrities handle.
Eventually the influencers use their own brand value to promote the product. This is the reason in 2018, the marketers are looking for long term influencers' role.
Public Relation Stunts
PR stunts come with many risks. These are expensive and these don't offer any guarantee that the sale will see a hike. However, when the PR stunts get handled by an influencer, it becomes beneficial. Influencers have the skill to create hype which is the main factor in making buying decision. Also, the influencers create fright of losing out on the trend which lead people to buy a product.
This year you can use the PR stunt with an influencer by your side. When planned out properly, this stunt can take the conversion rate higher than you have expected.
Digital Presence
The world is like – if you are not on social media, you don't exist. Even if you stand before the crowd and scream your identity out, they would still be looking for you in Facebook and Instagram.
This is why, you need a strong social media presence. Strategic social media promotional campaign can help you have strong influence on social media. However, make sure to have a strategic move when you are using influencers to build your social media reputation.
Event Organizing
You already know that giveaways work like wonder when it comes to promote a product. Such events can be helpful in building network. In case, your influencer is facing problem in getting attached with other influencers or brands, you can organize an event to get the networking going.
Events are great platforms where your influencer can connect with media personalities and people from other brands. However, whenever you are planning an event, you need to plan it out properly. From the starting to the ending the event needs to be perfect.
There are some common mistakes which the event organizers make. Don't fall prey to the mistakes like inviting everyone to the event or forgetting about your own brand. Make sure to invite the target audience and promote your product. If possible promote yourself as well. After all at the end of the day, you are the face of your brand.
Let the Influencer Take Control
This might not suit everyone's idea of marketing, but this can prove to be beneficial in the long run. You can allow your influencer to take over some of the social media platforms. If you are not comfortable with all the platforms, you can test the ground by letting them take over one platform at least.
Let the influencer run it like one of their own. This will lead their followers to your page. This move has been proved to be effective when increasing reach is the objective. So, give this strategy a fair trial and see where it leads you.
Make a Pact
If you are fortunate enough to have a large budget, you can treat the influencers as the parts of your marketing team. This is an on-going marketing trend which most of the brands are adhering to.
The influencers can work as creative advisors, directors or strategists. If they can drive their own image, they can drive your image as well. This move can bring fresh insight to your marketing team. This attracts attention of the media as well.
Banners
Let's say you don't have high budget for your marketing campaign. In this case, you can use the banner advertisement campaign to promote your brand. When done right this can help you drive the revenue of your brand high. Banner advertisement campaign works better when combined with the skill of an influencer. This is why, you can use it for your promotion campaign this year.
Lastly, don't forget the power of free gifts. Even when you are using all the tricks and tips from the marketing manual, make sure to have a strategy for free giveaways as well.
Get our hottest stories delivered to your inbox.
Sign up for Scrabbl Newsletters to get personalized updates on top stories and viral hits.