UN Spokesperson Says That UNICEF Goodwill Ambassadors Like Priyanka Have Right to Speak on Topics That Concern Them
The accusations against Priyanka Chopra originated due to Priyanka's comments in a tweet that was posted in the month of February.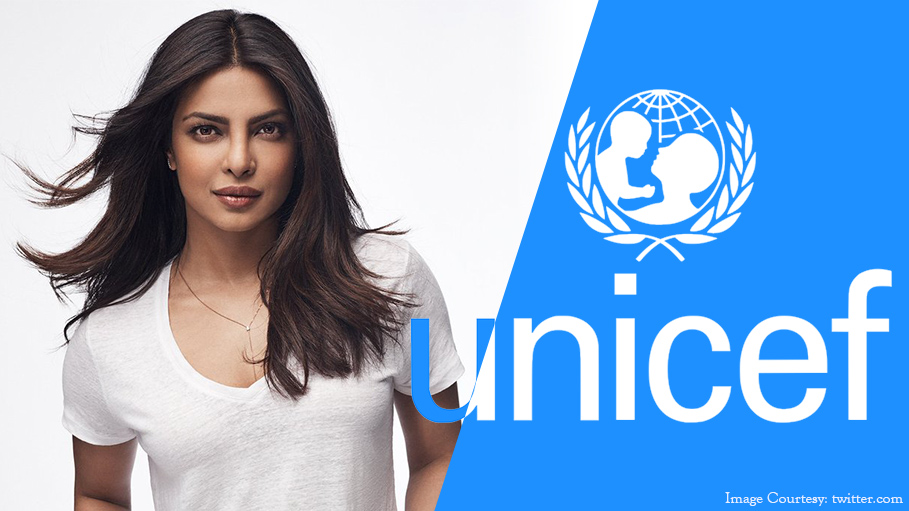 Pakistan has sent an official letter to UNICEF demanding that Indian actress Priyanka Chopra must be stripped of her UNICEF Goodwill Ambassador title. Pakistan's Human Rights Minister- Shireen Mazari addressed the letter to UNICEF Executive Director- Henrietta Fore accusing Priyanka Chopra of "Jingoism" and for her "support for war." She further stated that Chopra is going against all the principles of peace and goodwill and this is what she's supposed to stand for as a UN Goodwill Ambassador. She explained that if Priyanka Chopra is not immediately stripped of her title, the very idea of a UN Goodwill Ambassador becomes a mockery.
The accusations against Priyanka Chopra originated due to Priyanka's comments in a tweet that was posted in the month of February. When a Pakistani village was bombed by India and both nuclear power countries were in the verge of a nuclear war this year, Chopra tweeted, "Jai Hind (Hail India) #IndianArmedForces" in support of the armed forces.
This tweet didn't go down well with a Pakistani woman named Ayesha Malik who decided to question Priyanka on the tweet during a recent BeautyCon summit in Los Angeles. Ayesha said, "It was kind of hard hearing you talk about humanity, because as your neighbor, a Pakistani, I know you're a bit of a hypocrite." She added, "You are a UNICEF ambassador for peace and you're encouraging nuclear war against Pakistan. There's no winner in this."
Priyanka was evidently surprised at the irate Pakistani woman and she retorted to the angry girl by saying, "Whenever you're done venting ... got it, done? Okay, cool." She futher added, "So, I have many, many friends from Pakistan and I am from India, and war is not something that I am really fond of, but I am patriotic. So, I'm sorry if I hurt sentiments to people who do love me and have loved me, but I think that all of us have a sort of middle ground that we all have to walk, just like you probably do as well."
Here's the video:
"Whenever you're don't venting". Sorry, didn't realize that speaking on a humanitarian crisis was "venting" pic.twitter.com/OqCLgjDNa1

— Ayesha Malik (@Spishaa) August 11, 2019
UNICEF Spokesperson Comments
Amidst the heated debate between Pakistan and India, a UNICEF spokesperson has given his views on the rights and role of a UNICEF Goodwill Ambassador. He explained that when UNICEF Ambassadors speak in their own personal capacity they have the right to speak on topics that concern them. Their views are not necessarily the views of UNICEF.
He also added, "When they speak on behalf of the UNICEF, we expect them to adhere to UNICEF's evidence-based impartial positions." He described the role of a UNICEF Goodwill Ambassador saying, "The UNICEF Goodwill Ambassadors are prominent individuals who have agreed to generously volunteer their time and their public profile to promote children's rights."
This clear definition by the UNICEF spokesperson will clarify much of the confusion that arose as a result of a heated confrontation between two opinionated women belonging to two countries with strained ties. The definition also places Priyanka in a safer zone when it comes to her response to Ayesha Malik at the summit.
Priyanka did speak in a condescending tone but not before observing the manner Ayesha approached her. It should be noted that the Pakistani lady personally attacked Priyanka. Ayesha went a step further and called Priyanka a "hypocrite" whereas Priyanka had apologized for the tweet that stirred the controversy in the first place.
It was disrespectful and distasteful on Ayesha's part to label a UNICEF Goodwill Ambassador who promotes children's rights as a "Hypocrite." The Pakistani lady could have been tad respectful in her approach. The world and media are split when it comes to deciding who was right and who was wrong. Nonetheless, after the UNICEF spokesperson described the role and rights of a UNICEF Goodwill Ambassador, looks like lady luck is tilting in favour of Priyanka Chopra for now.
Get our hottest stories delivered to your inbox.
Sign up for Scrabbl Newsletters to get personalized updates on top stories and viral hits.