Using Facebook Messenger Marketing for Better Promotion
Facebook messenger has become a great tool which the marketers can use for promotion. You just need to know how this amazing app can help you in expanding your reach.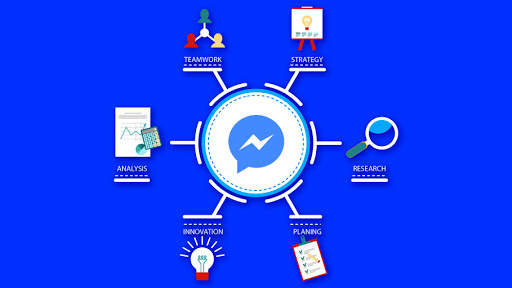 There are billions of people out there who are using Facebook every day. Approximately ninety percent of this raving number use Facebook messenger. Keeping this huge number in mind, have you ever thought of exploring the possibility of using Facebook messenger for promotion?
Well, you should, because the experts are encouraging the marketers to use Facebook messengers for their promotion purpose. They have spent days trying to find tactics to include Facebook messengers in their promotion plans.
They have come up with some intriguing tricks that would help you use Facebook messenger for your benefit.
Messengers for Everyone
When people think of social media for marketing or promotion, they think of the platforms. The marketers look at the big picture rather than the in-depth ones. They take social media as Facebook, LinkedIn or Twitter. They don't pay attention to the messengers.
Yet, if you go deeper you will find that people are using different messenger applications on daily basis. WhatsApp, Viber, Facebook messenger and WeChat are the key applications which the modern era is using for communication. The social media giants like Facebook, Twitter and Linkedin are losing the battle against these messengers.
In case, you think that texting would be a great way to attract the attention of the people towards your business, you might like to know how you can incorporate Facebook messenger in your business promotion plan.
Tricks to Add Facebook Messenger to Marketing Plan
Delivery Assurance - You can use Facebook messenger to deliver promotional contents to the readers. Although, marketers think that emails are the best way to reach out to the readers, experts wonder whether messenger is the best way to ensure that your content is reaching the right target.
Emails might get ignored, but, when you send the content using messenger, you at least would be able to ensure that the content gets delivered to the right place. Facebook messenger is considered as better medium when delivering message is the objective. Many marketers are adhering to this strategy and they are coming up with potential customers. Conversion is not an easy task, however, with proper use of messenger you can expand the path and reach out to more people.
In addition, to the assurance of content delivering, messenger offers a great luxury. It is to deliver unlimited messages for free. Of course, you will find flaws as you start using Facebook messenger for marketing. However, you can at least give it a try since it is available. There is no point in keeping the option unexplored.
Relevant Content - Relevancy is one of the goals the digital marketing pros are chasing. If the content is not relevant, it would not get the right traffic. Instead of going after the readers, the messenger offers the marketers the luxury of dragging readers to the content.
Readers can go searching for the contents they are looking for. The experts call messengers a polite path to send contents to the readers. However to use messenger for the marketing purpose, you need to first ensure a very important fact. You need to ensure that you have a mobile friendly website. If the readers cannot access your website from their mobiles, the Facebook messenger promotion plan will not yield desired result.
When you are reaching your customers through messengers, you must ensure that your contact details is attached to the content you are sending. This is because, you need to make sure that the customers can reach you when they need to. If possible you can offer a menu for browsing as well. This will ensure that the customers will be able to look for the contents they want to read.
Using Important Events – You can use your Facebook messenger to keep your targeted customers informed about the upcoming events. This is one of the ways which get people to notice brands and companies. Events are great tools which you can use for promotion. However, how you share the teasers of the event matters. You need to use the messenger to talk about the upcoming events or launches. This can be effective when done right.
Reach them Directly – You see, one to one always helps in driving people to bond together. You can use this for your own benefit. Through Facebook messenger you can reach out to people and talk to them directly. Facebook is flooding with ads that no one notices. However, if you can use the messenger with expertise, you can get people to click on the advertisement. However, it is essential to remember that you must have a great landing page for the visitors. If they click on the ad and don't like where they have landed, you might not be able to re engage them the next time.
This tactic is effective. However, you need to do this carefully. You should not overuse this one because, people are still waking up to the Facebook messenger marketing. They will not react very positively, if you flood the messenger with countless ads. This will create a negative impact. This is why, you need to have a plan for the ad campaign using Facebook messenger.
Right Customer Support – Facebook messenger is a great platform through which you can offer solid customer support. If you do a little research, you will be able to see that the customers prefer messengers when they are reaching out to a brand. They don't prefer going through the brand channeling that much. The reason for this preference is nothing but comfort zone. You need to understand that Facebook is an overused platform. Here everyone hangs out. If you offer them a chance to reach out to you through this platform, they are more likely to do so. This is a great way to reply back to them as well.
Lastly, Facebook understands the potentiality of the messenger app. Continuously, the social media giant is improving their messenger system for the ease of business people. This is one of the reasons why you should have a strategy for Facebook messenger marketing the coming year.
Get our hottest stories delivered to your inbox.
Sign up for Scrabbl Newsletters to get personalized updates on top stories and viral hits.