Where the Digital Marketing is Headed to – A Preview of 2018 Trends
2018 will see a wave of changes in digital marketing trends. You need to know about these to create the right strategy.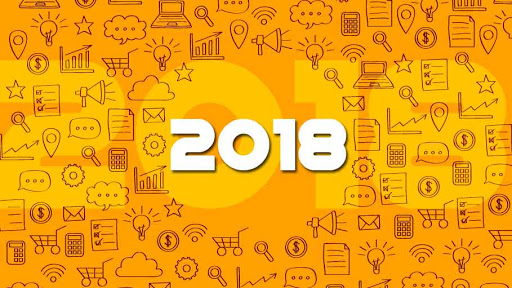 So, finally, the year is about to end. With the excitement of New Year and the party mood rising, marketers are immersed into exploration. They are only talking about the New Year and the trends that would pave the way for new strategies.
So, what exactly going to change? Would it be a drastic change? Would it be a subtle change? How much change can one expect? More importantly, how can one keep pace with the change?
Well, to be prepared for the upcoming change, you need to be aware of what's taking place in the industry. You need to know what the experts are saying about the trends that promise to take the market by storm.
If you dig into it, you will find that some digital marketing trends that experts are predicting are general changes. However, there are some very specific changes which according to the experts will take place in 2018. To be successful in digital marketing, you need to be aware of all these changes. You need to know how to get yourself ready to kick in the coming year and make the most of digital marketing promotion.
AI is about to Rule
Artificial intelligence has already captured the market. In the coming year, it will grow its wings and will spread. If you are not familiar with artificial intelligence, you need to make an effort to learn about it. As far as the prediction goes, the use of AI will rise more than 50 percent in 2018. In AI the marketers have found a great tool to opt for better engagement. You too need to go ahead with this wonder tool.
Mobile Video
In the coming year everyone is foreseeing a rise of live video viewership. Experts say to use live videos to give the viewers a detailed view of events, sales or travel. These types of videos will generate a huge number of viewership.
Likewise, it is said that the mobile video viewership will rise in number. This is why, you need to optimize your website for the smartphone users. If it is not already optimized, you need to go for it. In 2018, the websites that are not smartphone friendly, will get penalized, if the predictions are to be taken seriously.
So, this is the right time to create a mobile video promotion strategy. Either that or you will find yourself lagging behind your competitors.
Customer Experience will Improve
The new age businesses are more aligned with the giving strategy. They are putting customers before everything. Offering the customers, the best possible service is what marketers are up to. In 2018, this is going to take a hike.
Offering your customers quality service is the only way to earn brand loyalty. This the marketers and the businesses have understood. Therefore, before 2018, though you don't have much time, you need to revamp your digital marketing strategy keeping in mind the customers' experience.
Voice Search is about to Grow in Number
Voice search is nothing new. Many are using this search for comfort and ease of searching. However, in 2018, this is about to grow in number. The predictions point that soon more than fifty percent of the searches will be voice search.
So, you need to understand that to be on the race, you must optimize the voice search option. This is a great way to allow people to find you easily. To optimize your website for voice search, you need to have the right content marketing strategy. It is essential that you insert right keywords in your content to optimize if for the voice search option.
Netflix Has Paved the Way
Netflix offers shows which you can view on their own platform. Likewise Facebook and YouTube, now offer their exclusive shows. People can view these on their own platforms.
Mobile users are watching these videos. In 2018, these videos are going to grow in numbers. This change means a lot to the marketers. Now, you know where the people will be and this is why, you need to plan your advertisements for these people. It is like a television out of the television.
Strategic Move
With each algorithm changes, reaching out to people is getting more difficult. Everyone, regardless of the size of the business, now needs to fight for the attention. This is the reason, 2018 demands that you have strategic moves ready for better social presence. A social media base will help in getting prepared for the upcoming year. It is essential that you map out your strategy before 2018.
Standing Out
Just because everyone is making virtual reality videos, you had been doing it too. Just because everyone else is in Instagram, you need to be there too. This approach is going to take a back seat in 2018.
This is the year where you have no option but not-do what the others are doing. Or, rather, you need to do what the others are not doing. With the help of digital landscape you can create a strategy to communicate with the customers. Now, you have better way to strike conversations for better engagement. The more you interact with others, the better your brand exposure will be. Also, it will help you to get better brand loyalty.
Adhering to local service ads will prove to be more beneficial for you. With this you will get better opportunity to compete with the brands that are ruling the market. Even the big brands will have to focus on local marketing.
With all the changes that are going around, you need to be really organized about the data and documentation. Content marketing is going to take the front seat in this year. You need to be aware of the different faces of content marketing. From blogs to infographic everything will come together to make a difference. At times you might find it difficult to deal with everything together. In such a case, you need to outsource the work.
Get our hottest stories delivered to your inbox.
Sign up for Scrabbl Newsletters to get personalized updates on top stories and viral hits.