Winning Content Strategy – What You Need to Know Before 2018
You need to have a content marketing strategy for better reader engagement and high traffic. Make sure to work hard and create the right strategy before 2018.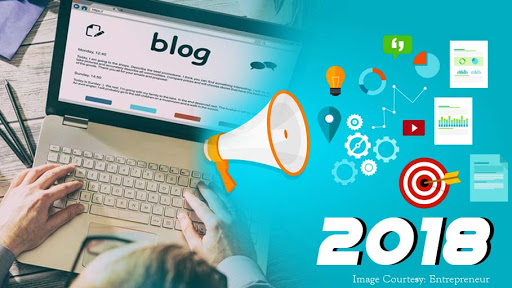 You cannot ignore the fact that with each passing day social media is gaining more power. If you are not present in social media, you don't have the presence. Even if this sounds weird, it is true. Facebook sees billions of visitors every day. Linkedin has billions of profiles. In this case, the first thing you need to opt for is – social media presence if you really want to make a difference in the professional world.
However, people usually make the mistake of creating accounts in every social media platform at a go. Once this is done they lose the control over the profiles and in the end they lose touch. This is a huge mistake which does nothing for your reputation. Either you work for it, or you should not be in social media.
So, to have a successful social media presence you need to have a solid content strategy. This is because, content is the tool which gives you the winning ticket to success.
A strategy will be able to help you understand a very important fact – you would be able to know which network platform is the best for you. It will also help you understand what type of content will help you gain the required exposure. To help you make the best content strategy we have come up with some effective tips. Experts use these to promote their contents. We hope, you will benefit from these.
Goal Establishing
The first step is determining your goal. Different marketing campaigns offer different results. You need to know what you want to accomplish from your marketing campaign.
Once you have decided your path, you must take a look at the way your current campaign is going. Are you happy with the outcome? Do you want to continue? You can use analytics to find out the in-depth result of your marketing campaigning. What are aspects, you want to improve? This report is important because, it will lay the foundation for the future strategy.
Content marketing strategies usually target some important objectives. The first one is – brand awareness, getting traffic and generating leads. The content marketing goal needs to match your business goal. This you should not forget.
Social Media Network
The problem here is the plethora of social media platforms. There are too many and the list is growing longer by the day. This is why, you need to be careful when you are choosing the platforms for your content marketing campaigns. Experts suggest to stick to the one you are comfortable with. Once you have tested the ground, you should move forward to other platforms.
So, you need to have a look at the social media platforms that are ruling the market and decide which one is the right one for you. To avoid the cliché, we are not going to elaborate the details of Facebook or Linkedin. But, we would like to have a little say about Snapchat. This is a platform which has not gained the right fame yet, though it already has millions of users. The people who hang around this platform are all young. So, if you have a targeted age group of under 24, you can use Snapchat. Otherwise, other platforms will do just fine for you.
The trick to find the right social media platform, you need to have a profiler of a follower. This will help you determine the demographic of the targeted customers' profile. To hit the right point, you need to know about the age, education and gender of the people who will be your future customers. Career background helps as well. So, have the profile and try to drain as much information about your targeted customers as possible.
Create Contents
Of course, you know that contents don't get written by themselves. You will have to write them. However, banging the words down on paper might look romantic from a distance, it does not work in the digital marketing world. This means, you need to make effort to create the contents. In fact, you need to create all your contents with care.
To write engaging content, you need to express yourself. Here you will need your true voice. It is like writing that honest line each time you sit to write. Don't ignore your voice because, it will connect you to your customers. However, be a little careful when you are developing your voice. Once you have developed it, you might not be able to get rid of it. So, be careful.
Through your blog posts, you need to tell your readers a story. They connect to the tales. It is human instinct. You must have the ability of a story teller, if you really want to engage your readers.
Find an expert to do it. Yes, you can write your own blog post or articles. But, if you don't have the skill and knowledge of writing for digital world, you need to hire someone for the job. Many business owners make the mistake of trying to do the writing themselves. They end up regretting their decision later on.
Research Topics
Bloggers make the mistake of investing time on keywords. They don't spend adequate time on topic research. This is a mistake. People like to read diverse range of topics. Even if you are handling a social media blog, you need to come up with different topics and tell your story properly. Experts say that to drag people to your blog, you need to find the topics which will evoke readers interest. This is the best way to generate traffic.
Have a Routine
You need to create a routine for your content posting. Different factors play important roles in making the content marketing routine. You need to consider the time, the platform also the day.
The experts say that the afternoon time from Wednesday to Sunday can be the best time for Facebook posting. Likewise, each platform has its own best time and day. You need to find them before you begin with the content marketing strategy.
Get our hottest stories delivered to your inbox.
Sign up for Scrabbl Newsletters to get personalized updates on top stories and viral hits.