'It Chapter Two' Trailer Divulges a Captivating Cast and More Pennywise Horror
Warner Bros. Pictures has premiered 'It Chapter Two' trailer, bringing back the Losers' Club members, journeying 27 years of reel time. Watch out for Jessica Chastain and James McAvoy in this sequel.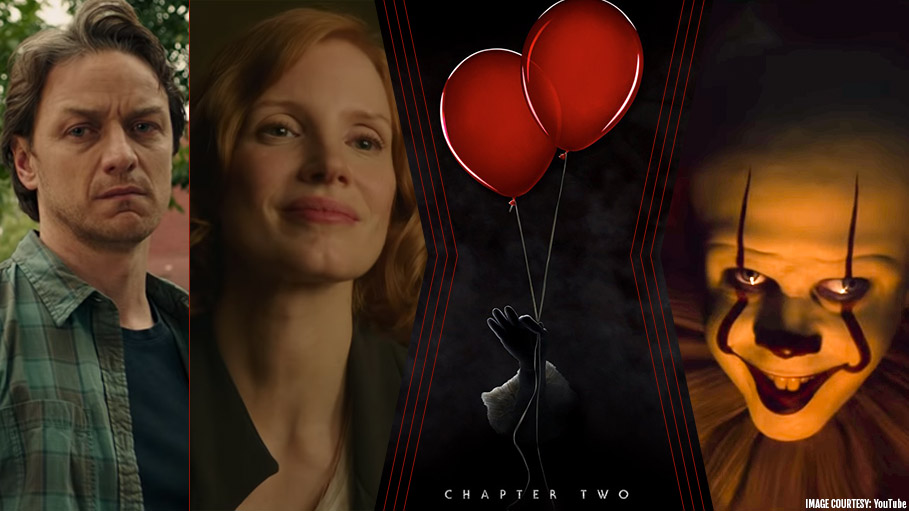 Apart from the 'Joker', the eerie-old clown has returned in town, as well as the members of the Losers' Club. 'It Chapter Two' trailer was released yesterday and this time the plot gives way to more mysteries, more horror and a bit more chemistry.
The sequel to 2017 released horror/mystery flick 'It', 'It Chapter Two' trailer is the hottest addition to the mainstream films of similar genre. Interestingly, while 'It' was set in the 80s and revolved around the spine-chilling adventures of a bunch of bullied school kids, the sequel traverses a journey of 27 years to dig out some old buried secrets.
This goes without saying that the then Losers' Club teenagers are now grown-ups and settled. Their lives have followed different courses, but what is it that reunites them after 27 years? Well, according to the storyline, the dread of Pennywise the clown returns every 27 years that feasts on the souls children. Although the Losers' Club team exhibited an audacious fight against the shape-shifting devil, the sequel suggests the terror and skirmish are not over yet!
Watch trailer here:
Golden Globe winner Jessica Chastain takes over the character of Beverly, the sole and the most desired gal in the gang. James McAvoy, the leading man from 'Split' and 'Glass' slips into the shoes of Bill. The other members in the club will be donned by Bill Hader as Richie, James Ransone as Eddie, Andy Bean as Stanley, Jay Ryan as Ben and Isaiah Mustafa as Mike.
Bill Istvan Günther Skarsgård will be reappearing in and as the 'It'.
'It Chapter Two' is slated for its initial release on September 5, 2019.
Do share your reactions on the trailer, in the comments below!
Get our hottest stories delivered to your inbox.
Sign up for Scrabbl Newsletters to get personalized updates on top stories and viral hits.