'Joker' Becomes the First R-Rated Film to Hit 1 Billion at Box Office
Twitter celebrates film 'Joker' joining the 1 Billion club, and that too being an R-Rated movie. Wait, there's more to the story!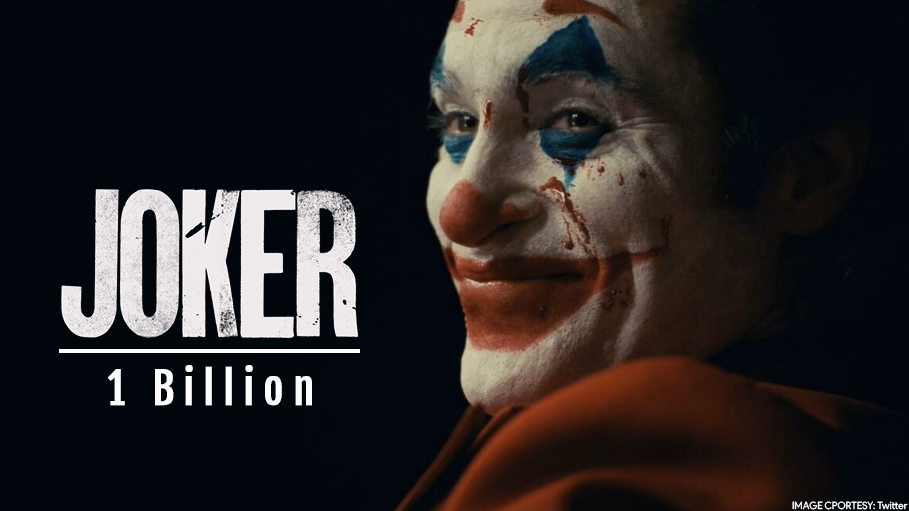 The recent addition to the 1 billion cine club isn't surprising, yet, worth celebrating. 'Joker' has crossed 1 billion globally at the box office and that too being an R-Rated film. In fact, 'Joker' is the first R-Rated cinema ever to join the Big Billion club.
#Joker star Joaquin Phoenix believes Arthur Fleck is the 'real' Clown Prince of Crime and not an inspiration for the person who becomes Batman's arch-nemesis 🃏

(via @LATimes) pic.twitter.com/ExxKLeVj4j

— Culture Crave 🎥 (@CultureCrave) November 15, 2019
Twitter hardly fails to observe any momentous or extraordinary affair, and this time as well there's no exception. The Twitterati are bursting with excitement due to one further reason, guess what? 'Joker' is also the lowest budget film in history to hit 1 billion, and yes, this doesn't include China.
#Joker makes history 🃏

First R-rated film to pass $1B at the WW box office 💰 pic.twitter.com/1nTKIfuUqF

— Fandom (@getFANDOM) November 15, 2019
"I want people to see me"#Joker
1) 1st R-Rated Film in History to cross $1B.
2) Has Passed The Dark Knight' Biggest Joker Appearance.
3) Lowest Budget in the $1B Club.pic.twitter.com/0416x40qrd

— Ravindra (@meRavindraP) November 16, 2019
'Joker' that obtained 8.8 on IMDB is an American psychological thriller drama having the ever-rogue Joker from the DC comics in the central role. Basically, it's a prequel narrating Arthur Fleck a.k.a Joker's tragic yet disturbing journey of life. Why a lonely, innocent man takes the road of wickedness? How liable is this society in shoving a human being submerged into isolation, deceit and dismissal? A social outcast, who was compelled to point guns at the Gotham community, failed to survive the urge of brutally killing his own beloved mother, slaying the tv celeb he always idolised as his own father… all these putting on a happy face!
His entire expression 😭😭🔥🔥 #Joker #JokerMovie #JoaquinPhoenix #arthurfleck pic.twitter.com/7ie3NiWYZq

— Ubax (@flowerlust333) November 16, 2019
First Time in History, #Joker, R-Rated Movie Tops $1 Billion

No 3d Tickets
No children without an Adult
No massive amounts of CGI
No pandering to a specific group.
No China
No virtue signaling
No calling ppl misogynist or racist for not seeing it.
https://t.co/mjUVPTtzIv pic.twitter.com/Pn3LucMnbc

— GenX Strikes Back (@GenXStrikesBack) November 16, 2019
Starring Joaquin Phoenix in the title character, directed and produced by Todd Philipps, 'Joker' has ceaselessly earned love and praises worldwide. Critics and media also didn't swither declaring 'Joker' being Joaquin's best, till date.
Get our hottest stories delivered to your inbox.
Sign up for Scrabbl Newsletters to get personalized updates on top stories and viral hits.