'The White Tiger' to Be a Netflix Film, Starring Rajkumar Rao and Priyanka Chopra
Rajkumar Rao shares his excitement over shooting Arvind Adiga's 'The White Tiger' which is soon to be adapted as a film, by Netflix.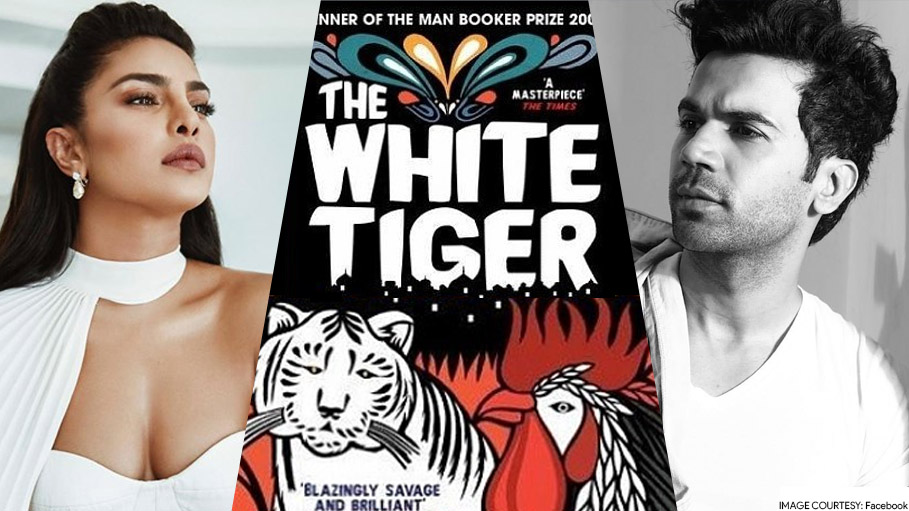 Rajkumar Rao and Priyanka Chopra would soon be coupling for a Netflix film, which is going to be an adaptation of Arvind Adiga's Man Booker Prize-winning novel, 'The White Tiger'!
The 'Newton' actor has recently shared his thoughts upon this upcoming Netflix project, "I am very excited about that film. It's a great book and has a beautiful story. I have met (director) Ramin (Bahrani). He is a great guy. I am really looking forward to start working with Priyanka in the film. I think Priyanka is phenomenally talented, so we will have a good time together while shooting the film."
Sources confirm, produced by streaming giant Netflix, the film will also go by the same name, and will be directed by Ramin Bahrani. The Iranian-American director already treasures films like 'Chop Shop' 'Farenheit 451' and '99 Homes' in his kitty.
Ramin Bahrani
Regarding filming 'The White Tiger' Ramin said, "The concept of rich and poor is so global, all over the world, and the U.S. isn't immune to it. People here are feeling the same thing, it led to the rise of Bernie Sanders and a lot of people voted for Donald Trump because they saw him as the outsider who would change things. Clearly, he is not doing that, but people believed the concept at the time,", as the critically acclaimed director believes the subject of the novel has a universal appeal.
Interestingly, 'The White Tiger' was Indian author Arvind Adiga's debut novel that was first published in the year 2008.
Arvind Adiga with his Booker-winning book
The novel, that made its way to the New York Times bestseller list is a dark humour told in the backdrop of India's archaic classism, narrates the story of a village boy trapped in the rooster coop of life and society. What compelled a common, village boy to shed his owner's blood? At what cost, did he scale the heights of success? Well, you gotta wait for the film!
How well-received do you think the film adaptation of 'The White Tiger' would be? Let me know in the comments.
Get our hottest stories delivered to your inbox.
Sign up for Scrabbl Newsletters to get personalized updates on top stories and viral hits.