13 Reasons Why You Should Watch Netflix
The true Netflixians don't need an excuse to binge-watch the Netflix shows. But if you are a newbie or planning to take a Netflix connection, here are 13 reasons why you should watch Netflix!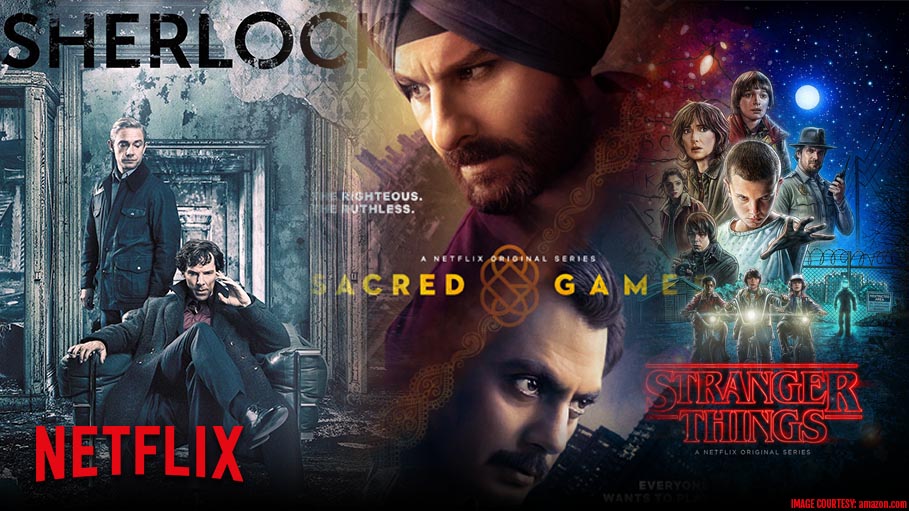 Ask a millennial, what does he or she like to do in his or her free time… Netflix would be a common answer. But are you still out this Netflix league? Or have recently started exploring this online streaming sphere for unlimited visual content…? Learn the 13 reasons why you should watch Netflix!
1.Netflix is considered one of the world's topmost online streaming platform, popular for its content quality.
2. Netflix has the most amazing and most happening series on it. For example Benedict Cumberbatch starrer 'Sherlock', award-winning 'The Crown' based on the British Royal family, fresh series like '13 Reasons Why', 'Stranger Things' and of course, 'Narcos'.
3. British tele series 'Black Mirror' is now releasing its episodes exclusively on Netflix, catering to its increasing demand over the platform.
4. International stars like Priyanka Chopra are now producing and acting in films, exclusively for Netflix Originals.
5. Even Indian series like 'Ghoul', 'Sacred Games' are widely popular, and are some of the most eagerly awaited shows online.
6. Netflix is serving the food for thought to the millennials. The generation's taste is evidently different from the stereotype 'saas bahu' melodrama on television. Meaningful content is gaining priority.
7. The television is gradually succumbing to the digital reign. This and the future generation is finding television shows less useful, and online content much more varied, intelligent and worth the cost.
8. Netflix is your ticket to countless international shows, documentaries, original films, and series. It is time to get global.
9. When you are watching Netflix, you are investing your time in knowledge gaining as well. You can choose your genre from a profound list, download them for the offline watch and the most relieving part, no ads, at least not till date.
10. You can join the Netflix shows and episode discussions at your workplace, school, college, university. You no more feel left out.
11. You can share your watch on Netflix with friends and family. That's a great way to experience world-class entertainment at a reasonable cost.
12. Yes, relatively, Netflix is costlier than Amazon Prime or other platforms, but the international content they broadcast on Netflix, can hardly find a match anywhere else.
13. Lastly, you feel proud to be a Netflixian. It is an outstanding millennial feature that is burning proof of evolution and revolution in the entertainment industry.
Get our hottest stories delivered to your inbox.
Sign up for Scrabbl Newsletters to get personalized updates on top stories and viral hits.